So you pre-ordered Elektron's super cool, compact drum sampler and sequencer, Digitakt. Perhaps you've even had yours delivered? And we're hoping you've begun watching the excellent video course by Thavius Beck that takes you through everything you need to know about sampling and sequencing with the Digitakt too in the AskAudio Academy?
If you want to give your Digitakt a sonic boost you'll be happy to know that Elektron have just released a new (the first?) sound pack for their drum sampler machine. It's called Hot Wire.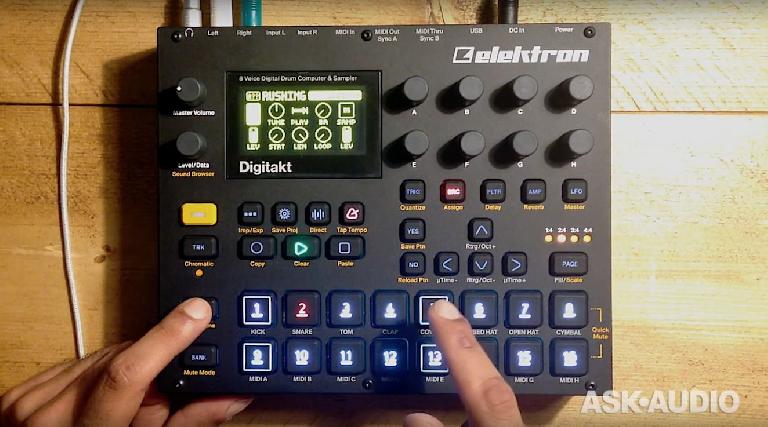 Here's some details on Hot Wire Sound Pack for Digitakt:
You might think that the Analog Heat is just an effect that manipulates incoming sound, but it can actually create a wide variety of sounds itself. The sampling maestro Goldbaby shows what you can do by just creatively pinging the Analog Heat's filter with cranked resonance and then capture the results. Soft deep kicks, crisp percussion and sizzling snares all saturated in analog warmth that will bring that electronic shine to your tracks.
Elektron Hot Wire Features
187 One Shot hits including bass drums, snares, hi hats, fx, cowbells and more
16 bit / 48 kHz / mono WAV files
Total sample size: 33.4 MB
This Sound pack is a digital item. Detailed instructions on how to download the Sound pack will be provided via email upon purchase.