There's a new Verbos eurorack module in town. Annoucned at Machines in Music this past weekend in New York, Mark Verbos has posted more details on the Verbos Facebook page and a photo. We don't have a price yet...
Here's the details staright from Verbos:
"We announced our new module at Machines in Music, in case you missed it. The Bark Filter Processor is a fixed filter bank with 12 bands on the Bark scale. Each filter is a 6 pole bandpass with a separate output and envelope follower. The voltage controlled mixer from the Harmonic Oscillator then allows dynamic mixing of the filters, as well as separate even/odd processing. LEDs show the content of the input signal and the levels of channels on the mixer. Also, there's a master decay control and master envelope follower output. — at Knockdown Center."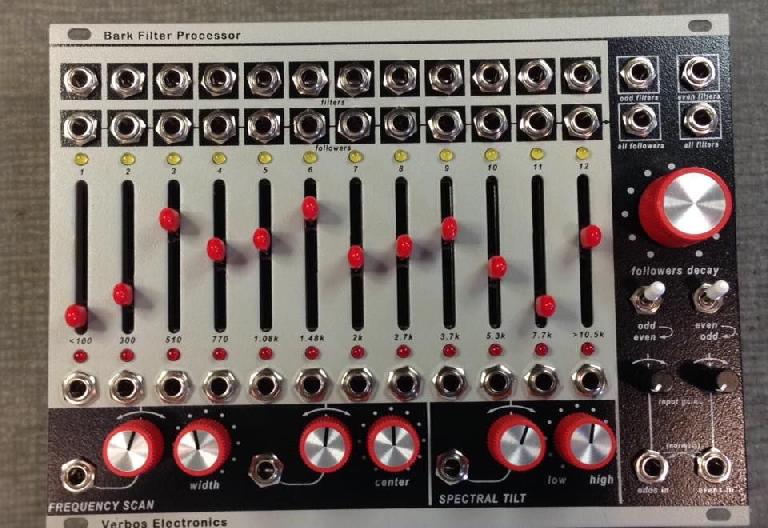 If you're interested in Machines in Music & modular synthesis. Stay tuned to AskAudio. We have a mini-documentary on modular synthesis show shot at Machines in Music coming very, very soon...