Unleash your 90s nostalgia! Karanyi is proud to introduce Vapor Keys: a collection of great sounding FM Electric Piano sample library + an inspiring collection of dreamlike keyboard instruments for Kontakt. It can sound sweet and naive, bright, bold, harsh, trashy, lush and sexy, spacy or even dark and gloomy. Vapor Keys includes 3 deep-sampled classic and modern FM, algorithmic and wavetable synth sources in 1 pack.
Details​
100 deep sampled presets from 2 classic FM, algorithmic and a modern wavetable synth: Yamaha DX7, TX81z and an Arturia MicroFreak
Equipment used: Neve 1073 Preamp + Roland Dimension D + Studer A800
1 700+ samples with 24bit / 48kHz sample rate​
3 GB lossless compressed size (6 GB original size)
Full version of Kontakt 5.7.3+ required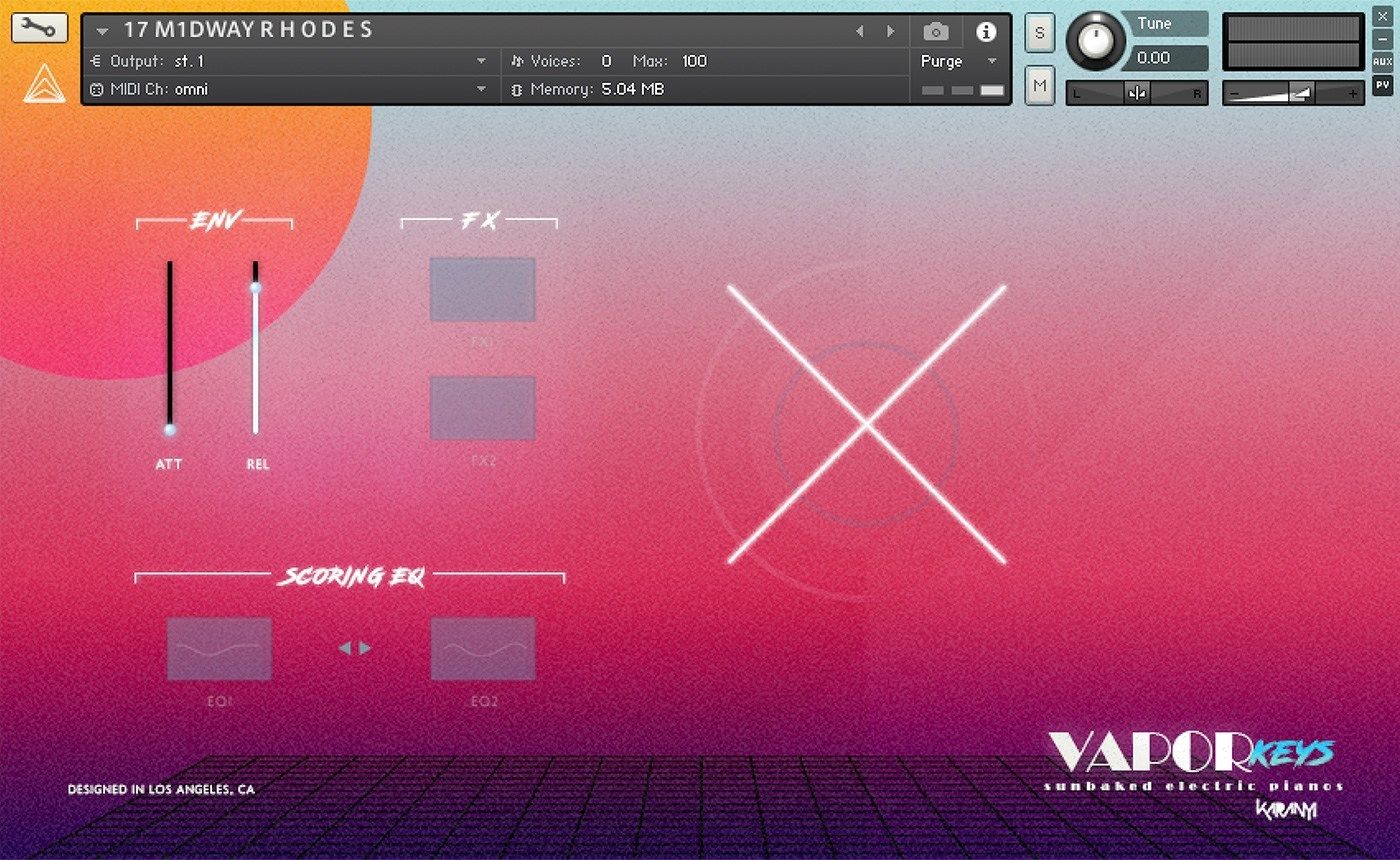 Price
Vapor Keys is available for $19 but you can get an additional 30% discount if you subscribe on ​www.karanyisounds.com​.. (Customers who already bought Synths products or subscribed to karanyisounds.com will also get personal offers by mail).