Paris, April 23rd, 2015 '" UVI updates Synthox to version 1.5, expanding the vintage analog synth with an FM section from the Elka EK-44, a newly updated patch library and huge performance optimizations. Featuring a dual-layer architecture, users can freely mix authentic raw waveforms and noise oscillators from the Elka Synthex analog synth and the Elka EK-44 FM synth and process them with lush filters and a multitude of FX care of the UVI EngineTM. Synthox 1.5 is capable of creating a wide range of sounds, from classic 80's analog bass, leads, pads, stabs to FM bells, hybrid ambiences, evolving textures and more.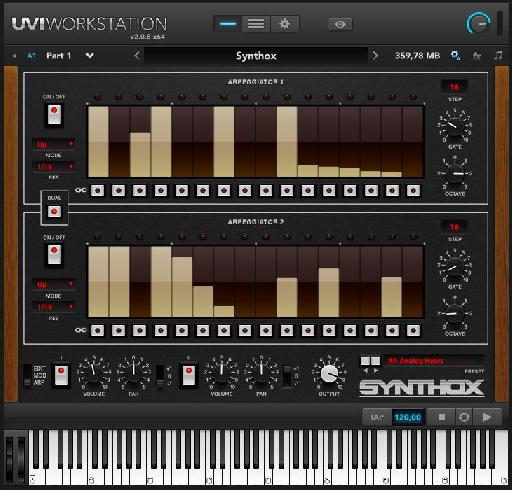 UVI Synthox 1.5 Arp screen.
Synthox 1.5 provides many easy-to-use modulation options via two arpeggiators (one per-layer), an LFO and a step modulator. Users have full control over both layers waveshape, amplitude and filter envelopes as well as pitch, stereo and filter sections and a fast modwheel assignment system for versatile sound design and performance capabilities.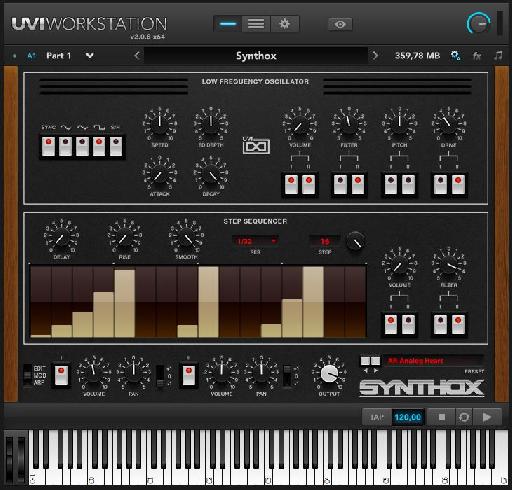 UVI Synthox 1.5 Mod screen.
Synthox 1.5 also includes a large update to the factory preset library which now includes over 200 expertly designed patches. Loading time has been improved tremendously, increasing performance by as much as 70% thanks to recent improvements in the UVI Engine.

Synthox 1.5 offers native 64-bit standalone operation through UVI Workstation, comprehensive DAW support (including 64-bit AAX) and support for simultaneous authorization on up to 3 computers or iLok keys.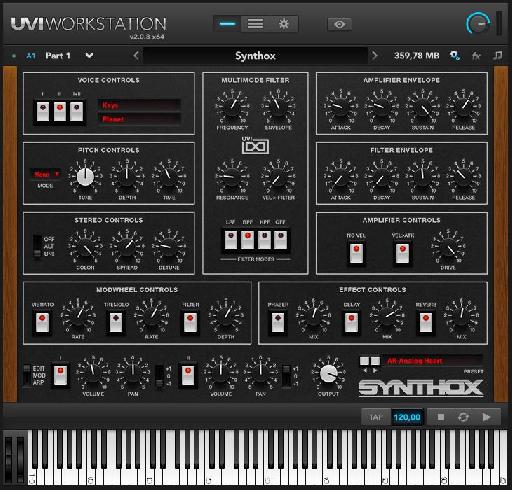 UVI Synthox 1.5 Editor screen.
Pricing and Availability:
Synthox 1.5 is available immediately for $79 online and from choice resellers, and is a free update to existing users

Additional information on Synthox 1.5 is available at: