UVI releases Soul Bass, a powerful modern bass instrument with vintage soul, available now with introductory pricing.
Paris, October 26th, 2022 - UVI releases Soul Bass, a powerful bass instrument designed with character and creativity at heart. Fusing the best of vintage and modern approaches, Soul Bass delivers an incredibly flexible instrument, allowing the blending of a deeply sampled '60s Jazz Bass with a curated selection of our favorite synth bass sounds. From stripped-down classic bass and amp rigs to modern genre and cinematic sounds, Soul Bass is a featured, easy-to-use instrument offering a rich sound, deep customization, numerous performance controls and keyswitching, built-in effects, an incredible selection of hand-crafted presets and MIDI patterns, and much more.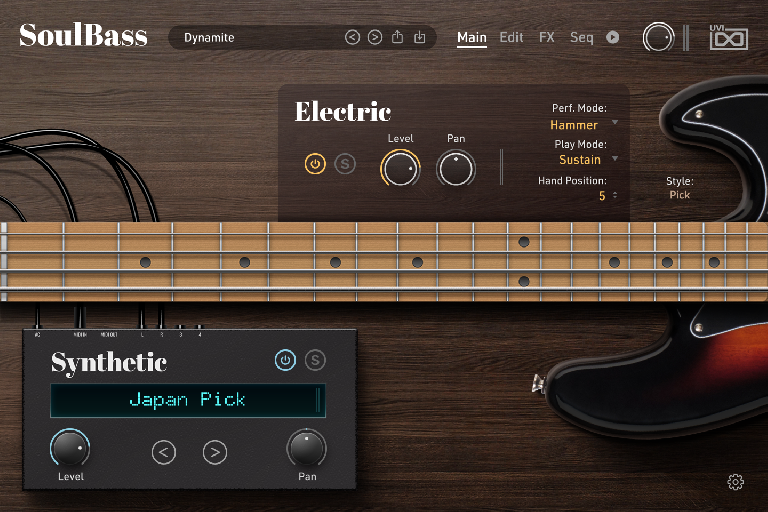 More than the sum of its parts, Soul Bass brings together the new and old to create a truly hybrid bass instrument. On the electronic side recording was done string-by-string, with over 75,000 samples capturing numerous playing techniques including hammer, pull-off, ghost, slide, and harmonic for each of the playing styles, including finger bridge, finger neck, finger mute, pick, and pick mute. Extensive controls allow users to tweak everything from hand position, technique, and play style to nuts-and-bolts control over amplitude, filter, pitch and more. Meanwhile the synth layer offers near-identical control and a 'link' button for matched edits, and includes a massive selection of sounds from our favorite synthesizers, representing analog, FM, physical modeling, vintage digital, and raw waves.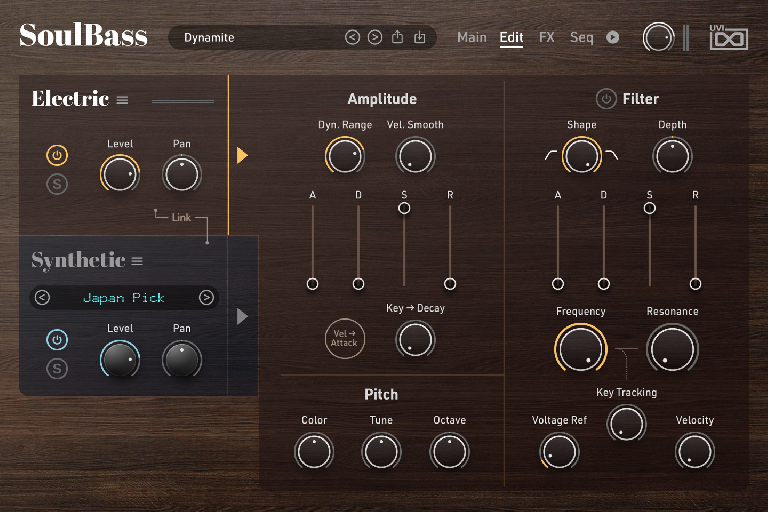 Soul Bass comes loaded with a powerful effect chain including Tube Screamer, Thorus, Phasor, Feedback Compressor, Tone Stack, and the IR-based Convolver. The chain is duplicated for both the electronic and synth layers, each with multiple flavors of delay and reverb available as sends, while a mastering EQ and compressor finish it off.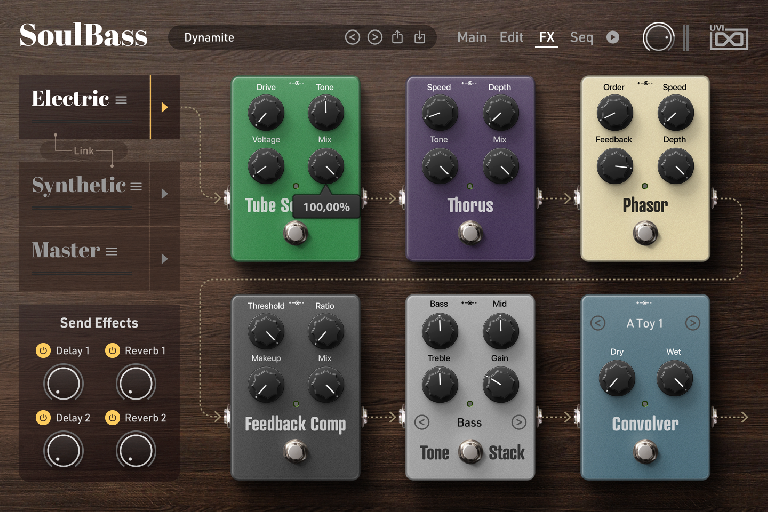 An impressive library of hand-crafted presets is available for exploration, and a powerful sequencer page presents a custom library of bass patterns that can be played while you adjust your sound, or used in your compositions with further editing made possible via MIDI drag-and-drop. Soul Bass is a dynamic instrument capable of shining in any number of styles, and is a powerful creative ally in the studio.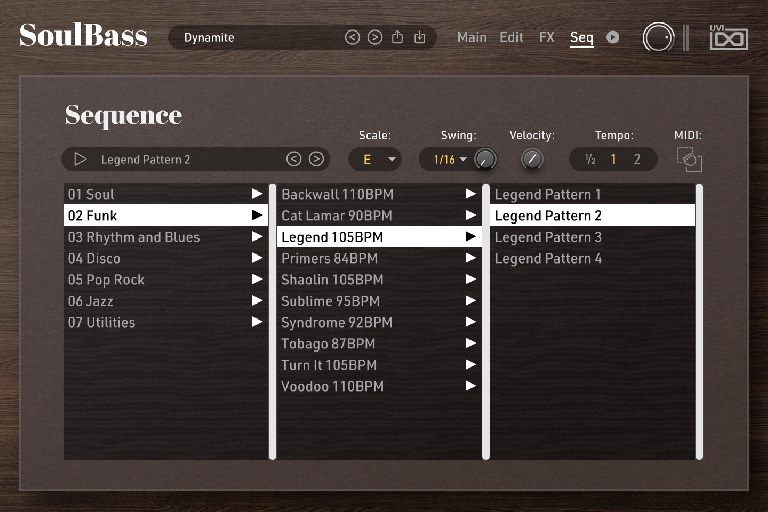 Soul Bass offers native 64-bit standalone operation by way of Falcon or the free UVI Workstation, providing comprehensive support for all modern DAWs and simultaneous authorization on up to 3 computers or iLok keys.


PRICING AND AVAILABILITY:
Soul Bass is available immediately at an introductory price of $59 / 59€ through November 6th, 2022 (regularly $99 / 99€)
MORE INFO: http://www.uvi.net/soul-bass