Well, NAMM 2019 was an exciting one indeed! There's no better place to be in January if you are a fan of virtual instruments, and this year was no exception. UVI was on hand demoing their new collection of FM inspired instruments with FM Suite. I was lucky enough to get my hands on a pre-release copy about a week before the show and I was excited to see so many people checking out the final release that debuted at the UVI booth. Here's what it's all about.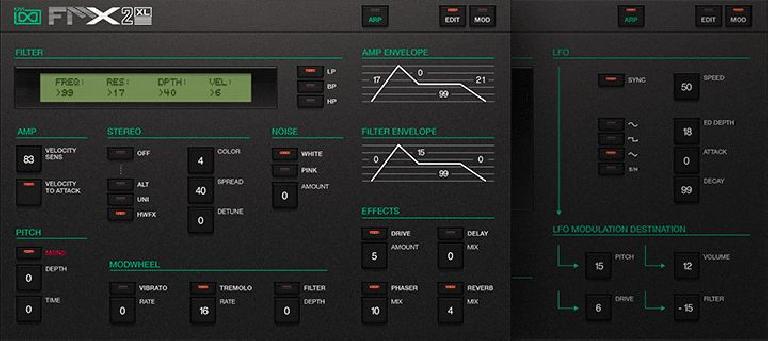 The Collector
One of the first things that struck me about FM Suite is the overarching concept. As per usual with UVI, the core DNA of the instrument is sample based. What is fun and new about FM Suite, however, is that they have captured the sound of a larger set of instruments and focused them into 5 virtual interfaces. In other words, they didn't just sample 5 instruments, they sampled quite a few more. There are 5 instruments for you to work with, and the user interface is leveraged to focus the larger collection into a set of user interfaces that is a bit easier to digest. This means you get the sounds from a larger collection without the burden of having to learn a dozen or so different user interfaces.
The second tent pole feature of this collection is bound to be a controversial one: you don't actually have to know how to program an FM synth to use it. While purists might scoff at the idea of an sampler utilizing FM sounds, realists will tell you that it takes a large investment in time to really get the most out of any FM synth. Learning the various algorithmic combinations of operators, adjusting the carrier, dealing with the overtones and harmonics - all of these can be daunting when what you are really looking for is that classic FM synth tone, and fast.
This concept is where FM Suite really delivers. You've got enough presets and diversity of instruments here that you can nearly guarantee that the sound you're looking for is somewhere in there, sampled and ready to go. You don't have to worry about the nitty gritty of programming.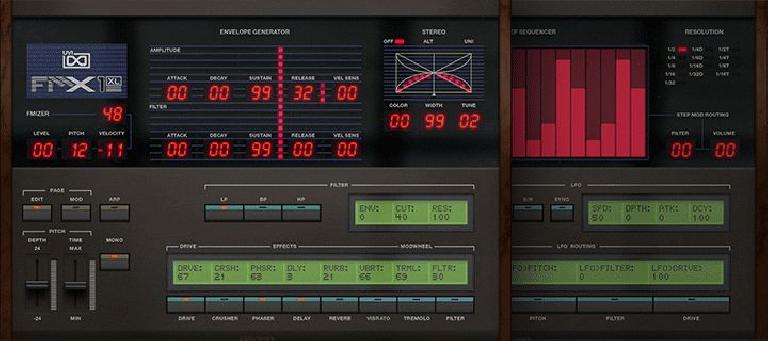 This is bound to divide the audience a bit, but again, there is a lot here even for those of us who have experience in programming FM. Myself, I own a DX7, a reface DX, and a Yamaha Montage (whose FM engine is nothing to sneeze at) and I absolutely appreciate the speed in which I can call up FM classic sounds using FM Suite. It's just really fantastic to have the 'best of the best' at the ready 24/7 without having to tweak.
Tune Up
That isn't to say you can't tweak these sounds. In fact, quite the opposite is true. The user interfaces allow you to dial in the amount of glitchiness and overtones that you want to hear by rotating through algorithms in certain instruments. You can also layer in sounds from multiple synths quickly and easily. The FX engine allows for everything from tasteful ambiance to hyper-aggressive drive. Finally, a built in modulation sequencer allows you to control a host of parameters with internal motion. The arpeggiator is what you'd expect on a typical UVI instrument, and as always, I appreciate the ability for the 2 layers to have completely separate arpeggiators when desired.

Conclusion
For just a hair under a hundred bucks, you can own a fantastic and wonderfully efficient collection of the best FM synths money can buy. From the popular to the esoteric, you can find just about every flavor of FM you would ever need in FM suite. I highly recommend it for anyone who is a fan of synths and sound design!
Price:
$149
Pros:
An extremely large collection, focused into a manageable amount of interfaces, extremely diverse sounds, great templates, unique and hard-to-find synths included, no knowledge of FM required
Cons:
Limited control of actual FM parameters/algorithms (but some might see that as a plus!)
Web:
www.uvi.net