Kontakt KSP (Kontakt Script Processor) is one of the most powerful features of Native Instruments flagship sampling software. Not only does it provide prebuilt scripts which give you a set of powerful MIDI plugins but it also allows you to create your own scripts. You can build anything from a simple arpeggiator to a custom GUI for your instruments.
In this tutorial I'll show you how to get started with scripts in Kontakt.
Step 1
Create a New instrument.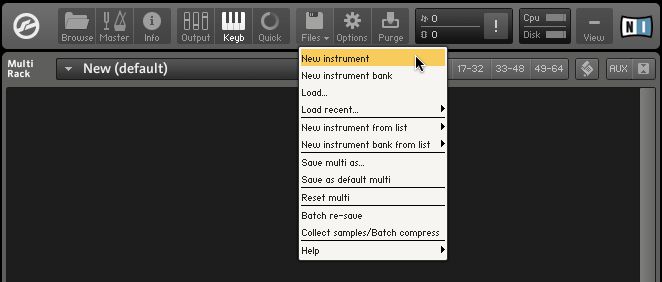 Step 2
I've taken a simple Sawtooth waveform from the Kontakt library and mapped it over the keyboard to produce a very basic synth.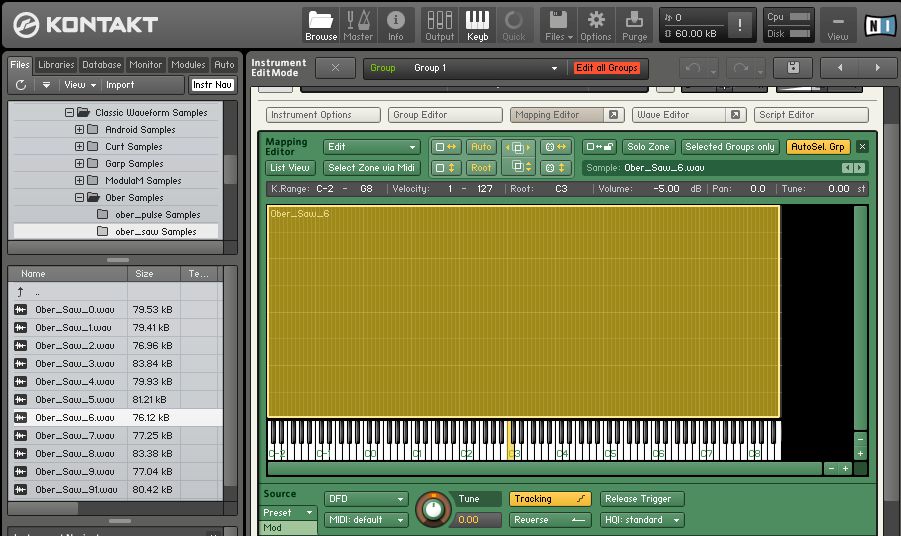 It sounds like this:
Step 3
Press the 'Script Editor' button to open the Script window.

Step 4
If you go to Presets you'll find a large collection of prebuilt Scripts. I'm going to choose Effects > UnisonX. This presets lets me add more voices and detune them to produce a fat Supersaw synth patch.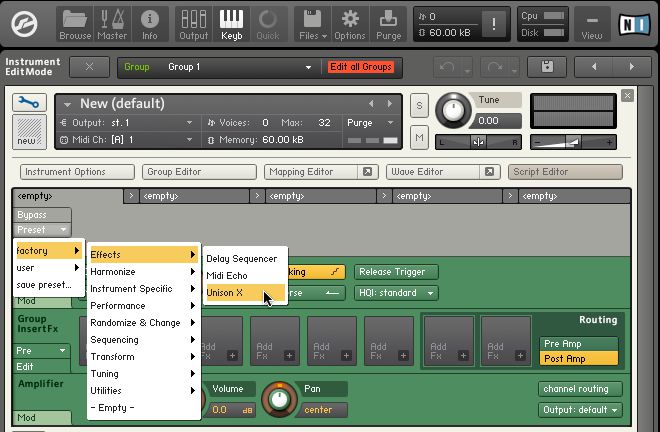 Step 5
I'll tweak it till I get a sound I like.

Here's the result:
This is the only way to get this effect in Kontakt. It also opens a whole world of possibilities when it come to your own sample content, say vocals!
Step 6
Let's take it a step further. To add another Script just click on the next 'empty' tab. This time I'll load an Arpeggiator.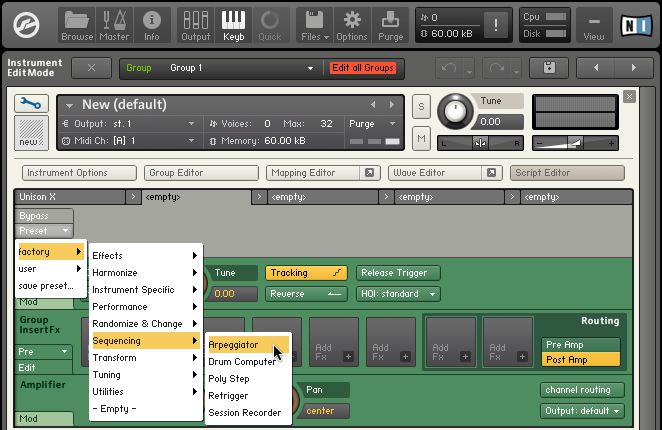 After some tweaking I get this:
Step 7
A cool feature of this arpeggiator is the 'Rhythm' section which allows you to control the dynamics of the pattern. Enter the values in the step interface and select Fix Velocity.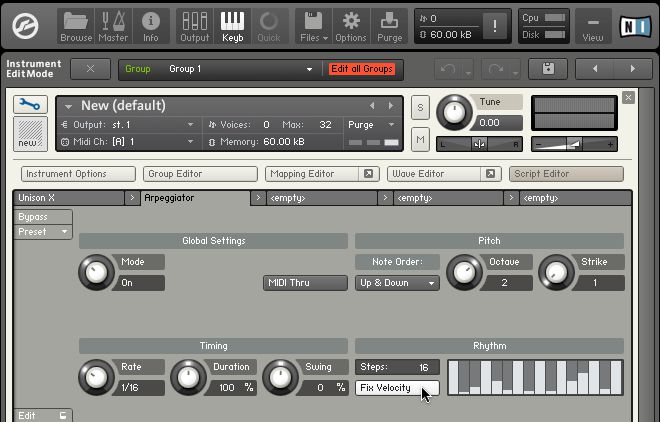 Step 8
Now I'll go a head and add a Pro-53 filter which I'll modulate with an LFO and some effects.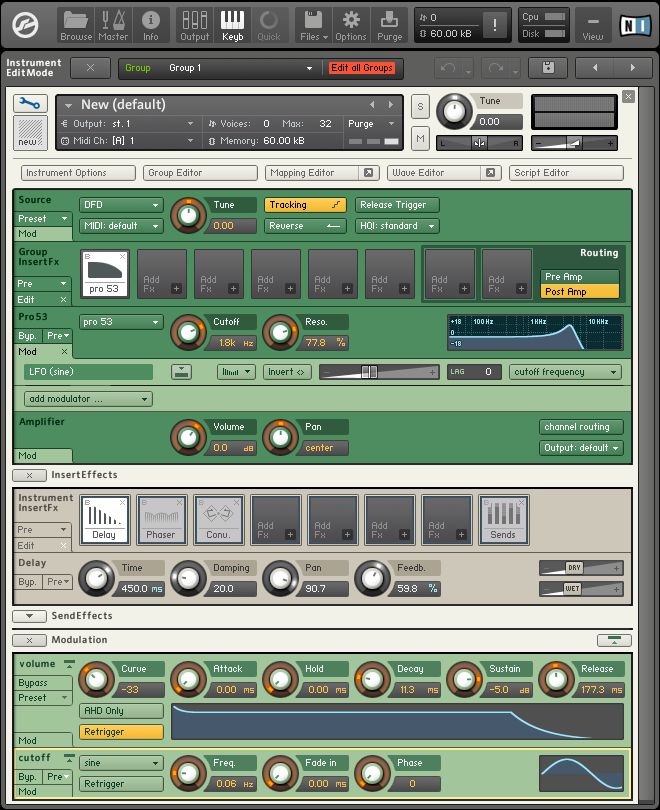 I now have a nice little sound on the go and all without leaving Kontakt! I can now save the patch for later.
Get Involved!
There's plenty to play with here from harmonizers to drum sequencers which should open up all sorts of creative possibilities. There's also plenty of great resources for learning how to create your own scripts out there too. Start by taking a look at scripts in this Advanced Kontakt 205 Tutorial and the 102 - Complete NI Komplete tutorial too.
Have fun!