Controlling multiple synth or effects parameters at one time can be a tricky affair. You only have one pair of hands right? I've always liked the idea of using hand gestures to control MIDI so when I heard about Leap Motion I thought I'd give it a whirl.
Using hand gestures in music isn't a new thing. The Theremin was invented way back in 1920 and in the right hands (sorry!) can be a very expressive instrument. There are of course more modern examples of gesture based control like Rolands D-Beam and Source Audio's Hot Hand. I get the impression that many people find this kind of thing a bit gimmicky but once you try it you'll find it's a very natural way to send out performance data.
Leap Motion
The Leap Motion controller is simply an infra-red sensor that tracks your hands. It can detect a wide variety of hand movements from direction, pitch, yaw, rotation. It can even track the position of individual fingers, and it's very accurate!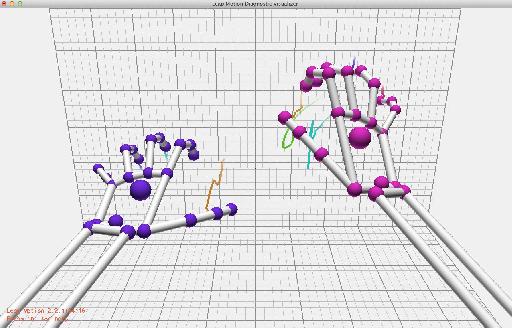 The controller has a wide array of applications with MIDI control being just one. In fact, browsing the Leap Motion App Store provides you with tons of third party developed apps. These range from mouse free control of your computer, to games, sculpting, art and musical instruments.
Setting up is dead easy. Just plug in the controller via USB and install the Airspace Home software. This gives you access to the store where you can buy Apps or use the free ones included.
Geko MIDI
I've been using Geko MIDI which can be purchased for the tidy sum of $10. You can essentially map MIDI CC numbers to any of the accepted hand gestures from the Leap Motion hardware.
You can output a whopping 40 separate MIDI streams on any MIDI channel. It also outputs OSC and CopperLan. The interface is very easy to navigate and I was up and running in minutes.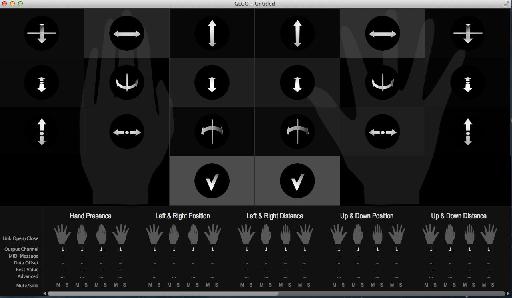 Just choose your gesture and map a MIDI CC to it.

There are more advanced controls for each stream like Min/Max values, Curves and response envelopes.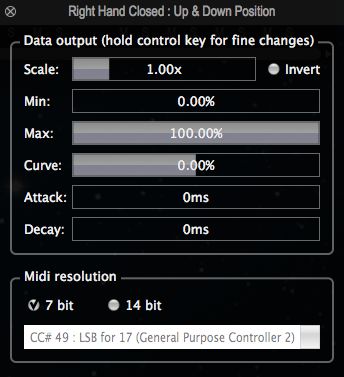 Moving your hands will show you the outputs for all the data your sending. Here you can see four streams being sent by both hands using Up/Down and Left/Right movements.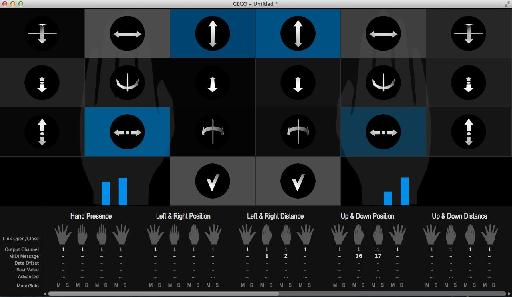 If you need a hand free to play your keyboard you can just assign more controllers to one hand using things like Roll and Yaw.
In Logic this MIDI just appears at the input with no additional setup and your good to go. It's really so simple!
Controller Heaven
You can use Leap Motion for simple performance while playing or really go to town and run a pass over pre-recorded MIDI performances. Once you get used to it you'll probably wonder how you did without it.
It works really well for things like orchestral instruments when adding dynamics and vibrato to Strings and Brass and feels a bit like actually conducting your performance. The real fun starts when mapping the Leap Motion to virtual synth parameters and gives you a whole bunch of possibilities for creating sounds that would be impossible using hardware knobs. Of course you look like a bit of an idiot waving your hands about it's worth it!!
Price: $80 approx
Pros: Super easy to use and a great way to control your virtual instruments and more.
Cons: Your colleagues will think your bonkers!