Vinyl sales, according to The Vinyl Factory, are at a 'record high.' At the same time, vinyl factories were finding it hard to meet the rising demand. So, news that Quality Record Pressings have doubled their capacity after discovering thirteen presses in a Chicago warehouse, will come as glad tidings to those of us who want more music on vinyl.

It's reported they currently have backorders of as much as three to four months and that's even when operating 24 hours a day, so the new presses (which double their capacity to a total of 27) should make some difference!
Analog Planet have taken some interesting shots of the presses being transported to Quality Record Pressings here.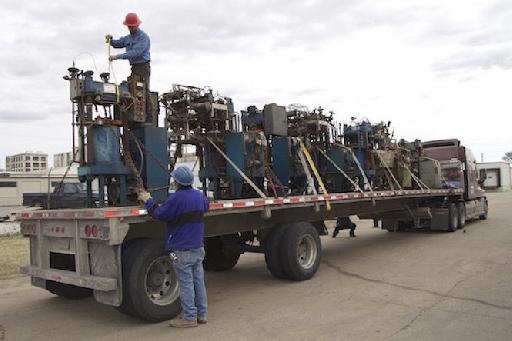 Photo showing the 13 presses being transported. Coutsey of Analog Planet.
Source: The Vinyl Factory