Streaming is here to stay, and many musicians, producers, and engineers are starting to up the production value of their online events. Whether you are a band streaming your performance out to the world or a gamer looking to make a mark with your audience, taking your streaming to the next level can be a lot easier with a paid/subscription based app. Here are 5 things that can be easier to do with a paid app as opposed to OBS.
Drag and Drop Assets

Dropping in graphics, overlays, logos, and media files is certainly possible with OBS and other free apps, but I certainly wouldn't call it pleasurable. If you work with a lot of media, need to quickly overlay and resize objects, or want to bring in video clips it can be a lot easier with an app like Ecamm Live or Wirecast.
These apps allow you to drag and drop media right into your broadcast, adjust the size without having to worry about pixels, and quickly remove assets with the touch of a delete key.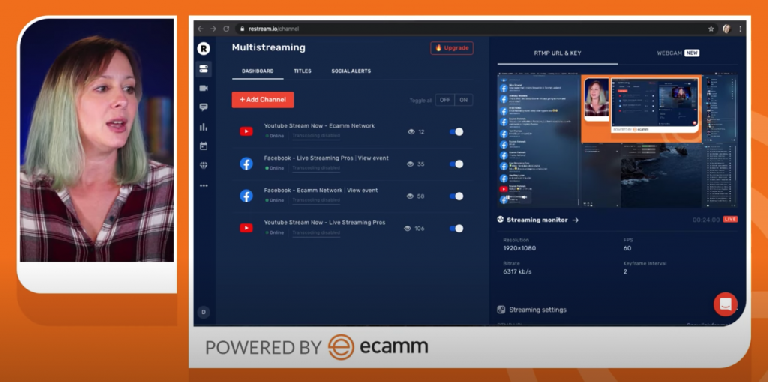 Multi-Platform With Ease

Streaming to multiple platforms at once can be a real headache when using free or open source software. Subscription apps allow you to select multiple social networks or RTMP servers to blast your stream out to the world in all of the various places your followers might typically view you. Using restream.io can make this a reality as well, but many paid streaming apps have this functionality built right in.
Don't Go It Alone
Bringing in guests is a snap with some of the top paid apps. Wirecast has its own videoconferencing software built right in, so you can keep guests in a 'green room' until they are ready. You can even control what guests in the green room can see and hear so they are ready to roll when you want to 'cue' them. Ecamm offers direct integration with Skype, so you can add a Skype caller just as easy as adding a graphic to your stream.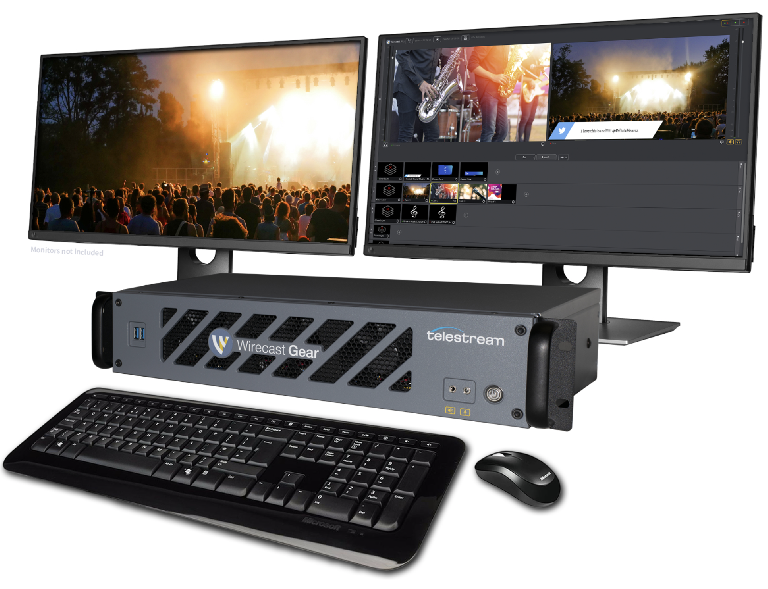 Interact Like a Pro
One of my favorite features of Ecamm Live is the ability to highlight and feature user comments from social media. Ecamm can poll your various socials and inform you when people comment, and then with the click of a mouse you can add that comment to your broadcast. As you likely already know, audience engagement is a must if you want your stream to actually go places and get more reach, so this feature is not to be overlooked.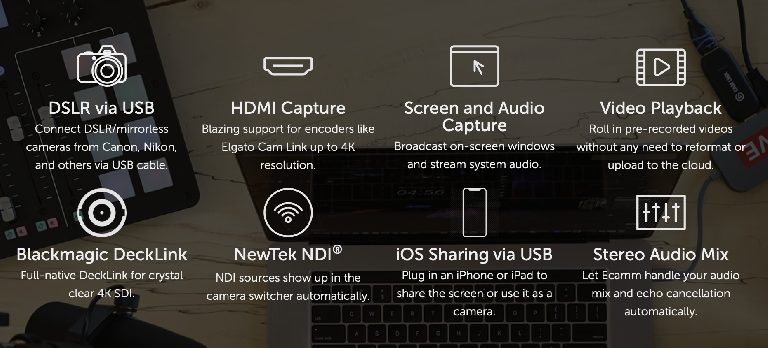 Source Satisfaction
It's very easy to add multiple cameras in OBS, but it is downright fun to do so in Ecamm Live or Xsplit. The ability to add NDI cameras (networked cameras that are 'plug and play' that get automatically discovered when they are online) easily is a plus. While OBS allows you to create scenes with different video and audio sources, capturing system audio can be a bit of a bear depending on your platform.
The paid solutions make this a whole lot easier, and you can even use Loopback (another great paid audio tool) to customize your audio sources with a virtual sound card before it gets to your streaming setup.

Can you do what you need to do with a free solution? Absolutely. Is it possible to work a bit faster with a paid one? For sure. If you find yourself streaming often, looking into a pro service is affordable (some are as low as $9.99 per month) and worth it.