Uno Synth Pro: Review (spoiler alert: We love it!)
Looking for a portable analog synth with internal sequencer, built-in effects and more? Rishabh Rajan takes a look at the Uno Synth Pro, from IK Multimedia.
Uno Synth Pro is a paraphonic dual filter analog synthesizer from IK Multimedia. It comes in two hardware form factors, one with a 3-octave fatar semi-weighted keybed, and another desktop version with a capacitive touch keyboard. I got to try the capacitive keyboard version, but they both house the same synth engine so this review should apply to either.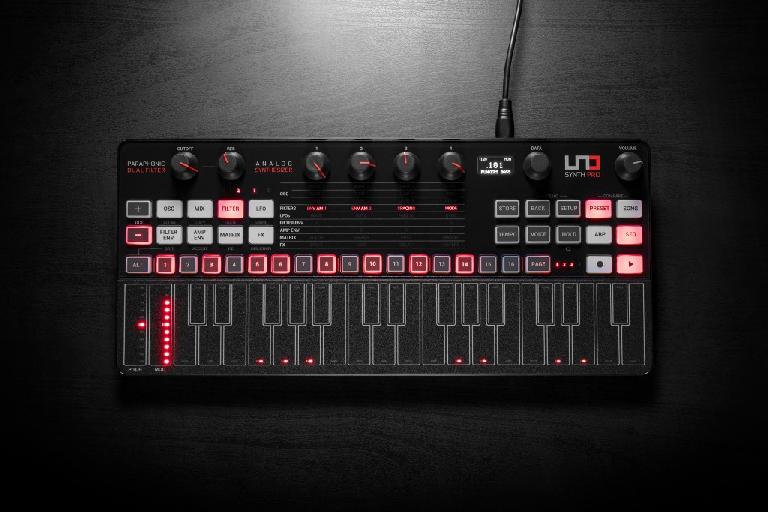 The compact form factor of the desktop version makes this an easy-to-use synth to fit on your desk, and since it's bus-powered, it can be a handy synth to use on the move or outdoors. The capacitive touch keyboard is not velocity sensitive, but since the engine is MIDI capable, you can connect an external keyboard to the synth and get full MIDI capabilities. I like that you get full 5 Pin Din connectivity on this compact desktop synth. There's modular connectivity with 2 CV ins and outs each. It even has an analog input for processing audio with the internal filters and effects modules.

The synthesis engine consists of 3 analog oscillators with a dual filter section. The three oscillators are identical, but the two filters are quite different so you get some really interesting tonal differences when working with one or the other. You can also route the signal through the two filters in various ways: the usual series/parallel but also some interesting combinations of both. There are two LFOs and two Envelopes, both of which can be assigned to a variety of different parameters in the modulation matrix.
Since the engine is paraphonic, you can play up to three notes simultaneously, but you will get the same modulation effect on all voices. The audio effects section is quite detailed with a really nice sounding analog distortion module and three digital effects, modulation, delay and reverb. All the digital effects have really extensive controls and sound really good!

Aside from the main synth engine, the Uno Synth Pro also has an arpeggiator as well as a 64-step sequencer. The sequencer also supports recording automation and it's fairly intuitive to use. There are 256 total preset slots and half of those have factory presets stored which are not write protected. Remember that if you initialize a factory patch, the settings automatically get wiped, so be careful! It's possible to restore to the factory defaults, but it requires you to connect the synth to a computer. IK multimedia has created a software editor which gives you pretty much full control of the synth via software, which makes it much easier to program patches. Very useful! There's also a song mode for the sequencer that lets you chain up to 64 patterns, but it can only store a single song.

Overall, the UNO Synth Pro Desktop is a very compact and affordable analog synth engine that would be great for someone looking to get into hardware analog synthesis, but would also be great for serious synth heads looking for a highly tweakable analog synth.
Learn UNO Synth Pro Inside Out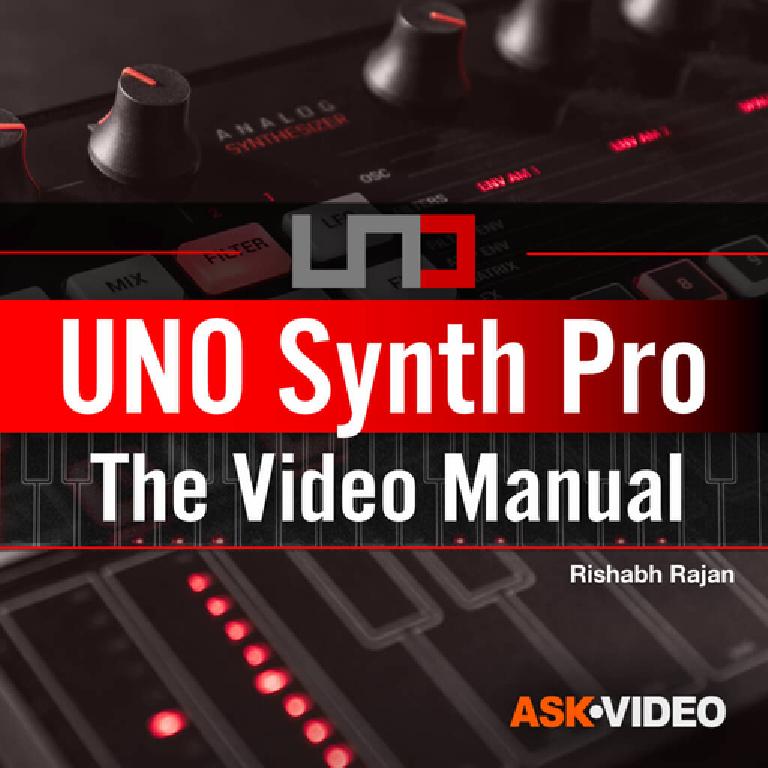 Master every feature of this cool and unique instrument in this 22-tutorial course, by trainer and sound designer Rishabh Rajan!