Unlock the Power of Granulator II: Learn to Create Mind-Bending Sounds with Thavius Beck
Discover the limitless potential of Granulator II, the powerful Max for Live device. Join Ableton Certified Trainer Thavius Beck in his course and learn how to create lush soundscapes.
Unlock the full potential of granular synthesis
Attention all music producers and sound designers! Get ready to unlock the full potential of granular synthesis and take your soundscapes to the next level with Thavius Beck's latest course on Granular II Max for Live device. This course offers a comprehensive and expert-led exploration of granular synthesis, providing an unparalleled opportunity to master this advanced audio processing technique. With Thavius's guidance, you will delve into granular synthesis fundamentals such as grains, grain shape, file position, and spray, and learn advanced techniques such as using the LFO to add motion and life to granular sounds. You will also master Amplitude Modulation controls and parameters and Scan parameters, enabling you to play longer sample segments with ease.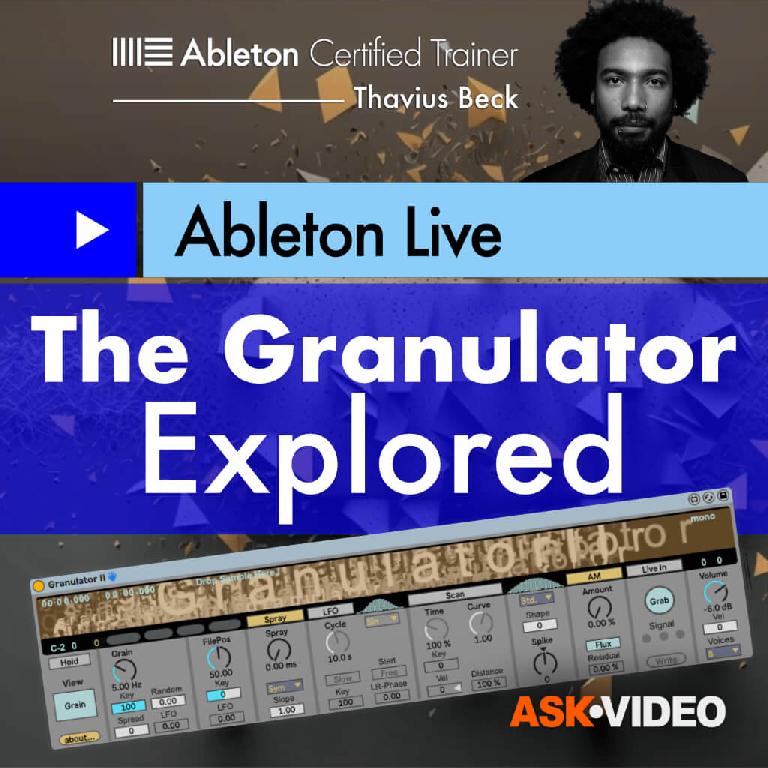 Discover the GranulatorInput
In addition, you will discover the GranulatorInput function and associated plug-in, enabling you to explore a more creative workflow by routing audio to the GranulatorInput. The course also covers Granulator II's Filter A and B and associated Envelope controls, as well as the Amplitude Envelope, giving you the tools to shape and sculpt your sounds like never before. By the end of the course, you'll have gained the expertise to create cutting-edge and unique soundscapes, setting you apart from your peers. Don't miss this opportunity to learn from Thavius Beck, a true expert in the field, and take your sound design to the next level. Enroll now in Thavius Beck's course on Granular II Max for Live device and get ready to make some groundbreaking music!