Universal Audio Reveals New OX Amp Top Box
At Summer NAMM Universal Audio have unveiled something new! OX enables guitarists to get the ultimate studio tone from their tube amps, anywhere, at any volume. Interested? Read on.
SCOTTS VALLEY, CA • July 13, 2017 — Universal Audio is excited to debut the OX Amp Top Box at Summer NAMM 2017. This premium reactive load box allows guitarists to play and record their tube amp in its ideal sweet spots — from the edge-of-breakup to fully cranked — at any volume level, and with instant album-quality mic, room, and speaker cabinet emulations at the turn of a knob.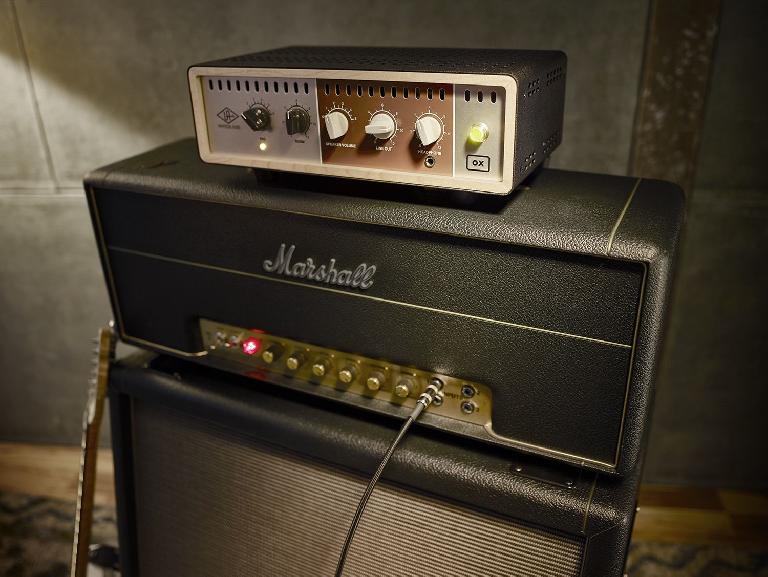 "OX is like no other box on the market," says Universal Audio CEO and Founder, Bill Putnam, Jr. "It removes the barrier of getting perfect tone from tube guitar amps, at any volume. At its core is the world's finest speaker attenuator and reactive load. But then we took it several steps further with UA's own 'secret sauce' — namely Rig presets with stunning mic and studio emulations; and Dynamic Speaker Modeling, which emulates speaker breakup and cone cry like no other box in history.
"OX is the ultimate tool for tone-obsessed guitarists who want album-quality tube amp sounds, anywhere, anytime — with zero compromises."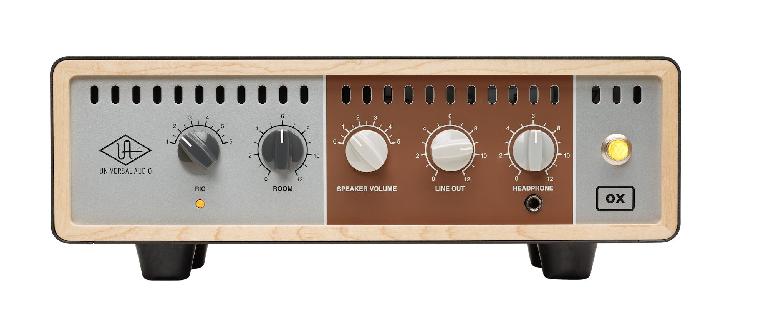 OX Amp Top Box – Key Features:
Premium, no-compromise analog reactive load box for tube guitar amps
Five finely-tuned guitar amp attenuation levels — from off, to whisper quiet, to full band volume
Front-panel "Rig" control for instant, album-quality mic and speaker cabinet emulations
UA Dynamic Speaker Modeling faithfully emulates speaker breakup and cone cry
World-class Universal Audio EQ, compression, delay, and reverb effects built-in
Selectable 4, 8, and 16-Ohm operation
Front-panel Headphone out for silent practice with cranked tones
Balanced TRS line outs, and S/PDIF digital output for recording
Pair with OX mobile or desktop app over Wi-Fi for editing and saving presets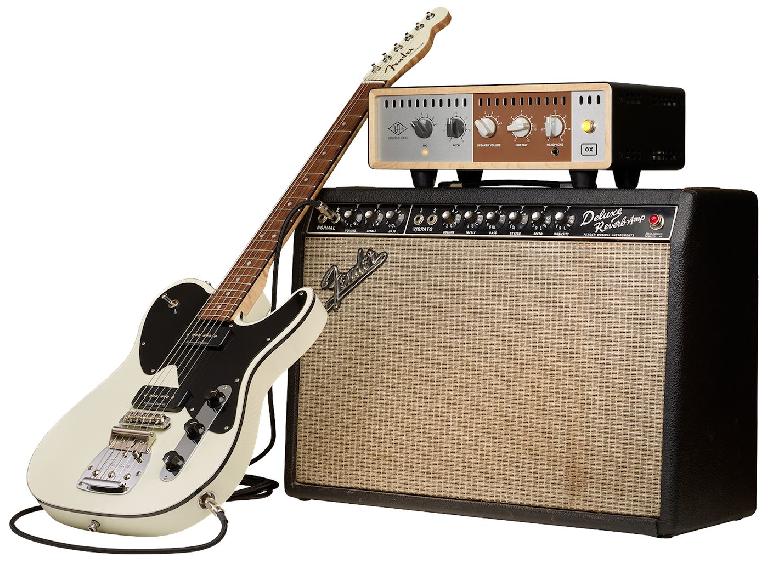 The OX Amp Top Box is scheduled to ship Q4 2017 with a US street price of $1299.
Learn more about the Ox Amp Top Box at www.uaudio.com/ox