SCOTTS VALLEY, CA • February 13, 2019 — Universal Audio is proud to release UAD Software v9.8 featuring the V76 Preamplifier plug-in alongside Antares Auto-Tune Realtime Advanced and the Diezel Herbert Amplifier.
V76 Preamplifier Plug-In — $149
The venerable V76 Preamplifier is arguably the most coveted standalone mic preamp ever made. Developed in the 1950s by the German Institute of Broadcast Technology (IRT), the V76's distinctly "hi-fi" tube sound was integral to legendary studios across Europe from the 1950s through present day, including Decca, EMI, and Abbey Road.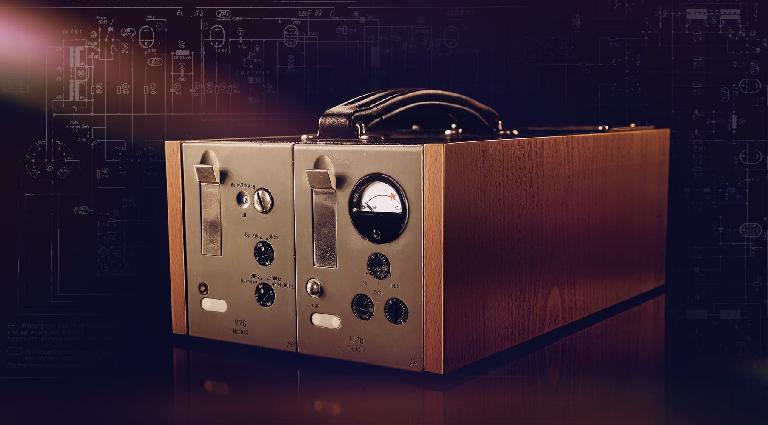 The V76 Preamplifier Plug-In gives users the harmonically rich tube gain and classic frequency response of this iconic mic preamp in a great-sounding, easy-to-use emulation, exclusively for UA Audio Interfaces and UAD hardware. Perfect for nearly every source — vocals, acoustic guitars, strings, drums, or bass — each of the V76 Preamplifier plug-in's gain steps will gently shape sources, letting users quickly dial in "mix-ready" tracks.
Owners of UA Audio Interfaces can now track through an iconic V76 preamp in real time, for an easy-to-use vintage analog channel perfect for any source. The V76 Preamplifier also supports Universal Audio's Unison™ technology, giving UA Audio Interface users the V76 preamp's all-important impedance, gain staging, and circuit behaviors that have contributed to making it a recording icon. UAD hardware owners can also employ the V76 Preamplifier plug-in for mixing and tone shaping — without ever leaving the box.
V76 Preamplifier Plug-In — Key Features:
An authentic end-to-end circuit emulation of the legendary V76 preamp exclusively for UAD hardware and UA Audio Interfaces
76 dB of clean gain to gently shape sounds and quickly dial in "mix-ready" tracks
Models entire pentode tube and transformer circuit path, including preamp, output amplifier, nonlinearities, and clipping
Unison technology for UA Audio Interfaces offers authentic tone, touch, and feel of the classic V76 preamp, including precise impedance matching
Download UAD Software v9.8 at www.uaudio.com/uad/downloads.
Watch and embed the V76 Preamplifier trailer video: