SCOTTS VALLEY, CA '¢ March 3, 2015 '" Universal Audio is proud to announce the release of UAD Software v8.0 for UAD-2 DSP Accelerator hardware and Apollo audio interfaces.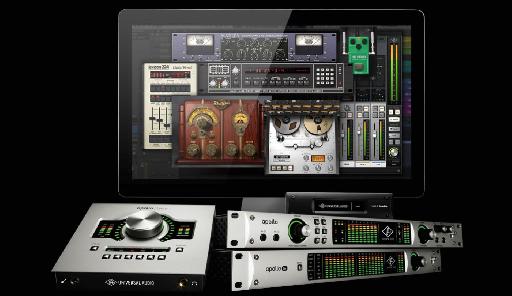 UA Apollo Expanded.
UAD Software v8.0 includes Apollo Expanded, allowing users of Thunderbolt-equipped Apollo Twin, Apollo DUO, Apollo QUAD, and Apollo 16 audio interfaces to freely combine up to four Apollos and six total UAD-2 devices '" adding I/O and DSP as their studio grows. Apollo Expanded also marks the introduction of Console 2.0 software, giving Thunderbolt-equipped Apollo users dynamic new workflow options with more than 25 new user-requested features.
Apollo Expanded '" Key Features:
'Mix and Match' up to four Apollos (any model) over Thunderbolt (Mac)

Simple Thunderbolt cable cascading between units

Combine up to six UAD-2 devices per system

New Console 2.0 '" High-resolution 64-bit software interface for Thunderbolt-equipped Apollos with over 25 new user-requested features

New Flex Driver lets users customize Core Audio I/O '" name, save, and share presets for different hardware setups and DAWs

Star clocking over Thunderbolt distributes high-quality clock to all Apollos

Add an Apollo Twin for desktop monitor control as well as additional DSP and connectivity
New UAD Powered Plug-Ins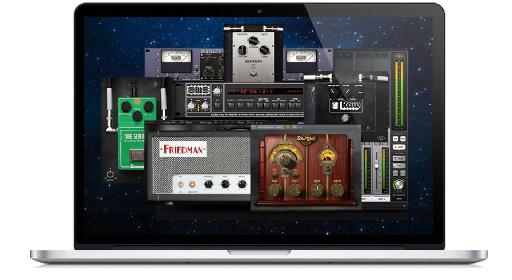 UAD Software v8.0 also adds Mac OS X Yosemite compatibility and all-new plug-in categories to the UAD Powered Plug-Ins platform:
Gives microphone quality sound to direct recordings of piezo-equipped acoustic guitars

Provides the rich resonance and vibrancy missing from unprocessed acoustic guitar pickups

No time-consuming setup; provides consistent premium sound every time you monitor or record acoustic guitar

Freedom to re-mic as you mix, changing and adding microphones as needed to fit your production

Features the legendary Ibanez Tube Screamer TS808 (also sold separately for $129), Raw Distortionâ"¢ (based on the vintage early-80s Pro Co Rat), and Bermuda Triangle (based on the early 70s-era Electro-Harmonix Big Muff Pi) plug-ins*

Harnesses Unisonâ"¢ technology to precisely emulate the circuit interaction, gain range, and clip points of the original stomp boxes.

Faithful emulation of two modern boutique amps inspired by classic British tube amps, designed by legendary amp guru David Friedman

FX Rack features lo-fi delay, noise gate, and filter controls

66 impulse responses for each amp, with multiple speaker cabinets recorded in a state of the art room with stellar gear

Re-amp less than perfect DI guitar tracks, previously recorded with other guitar amp simulations

Developed by Brainworx exclusively for UAD-2 hardware and Apollo audio interfaces

Download UAD Software v8.0 here: