SCOTTS VALLEY, CA • August 4th, 2015 — Universal Audio is pleased to announce the release of UAD Software v8.3, featuring new Direct Developer plug-ins — the Ampeg SVT-VR Bass Amplifier, Ampeg SVT-3 Pro Bass Amplifier and the Tube-Tech EQ Collection for the UAD Powered Plug-Ins platform and Apollo audio interfaces.
Ampeg SVT-VR and SVT-3 Bass Amp Plug-Ins — $149 each
Developed by Brainworx, the Ampeg SVT-VR and SVT-3 Pro bass amplifier plug-ins offer two flavors of the legendary SVT recipe exclusively for UAD-2 hardware and Apollo interfaces.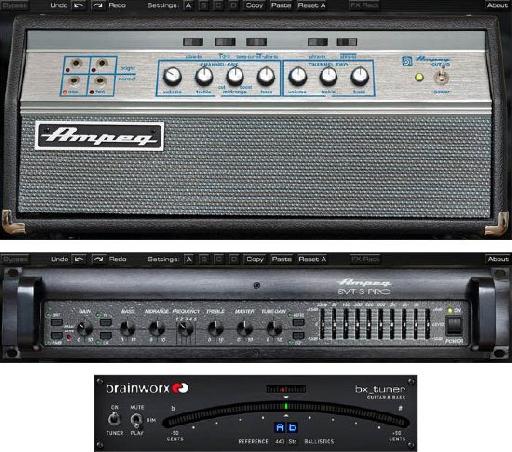 The Ampeg SVT-VR Bass Amplifier plug-in is an exacting emulation of the legendary, 300-watt, all-tube behemoth used by everyone from Bootsy Collins to the late Chris Squire of Yes, while the Ampeg SVT-3 Pro Bass Amplifier plug-in models the tube/solid-state design and extended tone shaping of the rackmount modern classic.
Also available as the Ampeg Bass Amplifier Plug-In Bundle for $229, each of these emulations feature modern workflow enhancements such as Recording Chain presets which feature various cabinet/mic/preamp selections, and more.
Ampeg SVT Bass Amplifier Plug-Ins Key Features:
Two expertly modeled versions of the legendary SVT amps from Ampeg, exclusively for UAD hardware and Apollo interfaces
Modern workflow enhancements including an onboard FX Rack and recording chains
Feels like a real amp when played through Apollo's Realtime UAD Processing
Re-Amp previously recorded DI bass tracks to add warmth and depth
Bundle includes Brainworx bx_tuner
Tube-Tech EQ Plug-In Collection — $299
Developed by Softube, the Tube-Tech EQ Plug-In Collection features two state-of-the-art emulations of Tube-Tech's high-end EQs.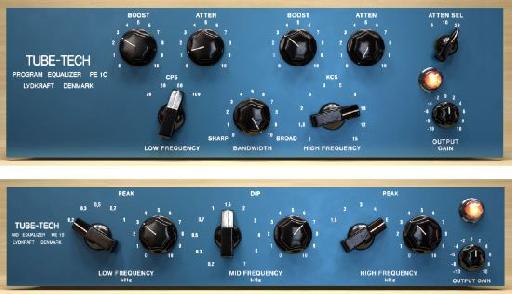 The PE 1C Program Equalizer plug-in is based on the classic Pultec EQP-1A Program EQ, and provides wide, smooth curves for use on nearly any source. The ME 1B Mid Equalizer plug-in allows for extensive sculpting of midrange frequencies and is based on the legendary Pultec MEQ-5 Mid-Range EQ.
Also available is the Tube-Tech Bundle for $399, which features the Tube-Tech EQ Plug-In Collection paired with Tube-Tech's flagship compressor, the CL 1B Compressor plug-in.
Tube-Tech EQ Plug-In Collection Key Features:
Exacting emulations of Tube-Tech's ultra high-end hardware EQs, the PE 1C and ME 1B
Rich, musical EQ sculpting based on the legendary Pultec EQ circuits
Tube-Tech Bundle includes the CL 1B compressor plug-in
Learn more about the UAD Software v8.3 here: www.uaudio.com/support/uad/83.html
Learn more about the Ampeg SVT-VR Bass Amplifier here: www.uaudio.com/store/guitar-bass/ampeg-svt-vr.html
Learn more about the Ampeg SVT-3 Pro Bass Amplifier here: www.uaudio.com/store/guitar-bass/ampeg-svt-3-pro.html
Learn more about the Tube-Tech EQ Plug-In Collection here: www.uaudio.com/store/equalizers/tube-tech-eq-collection.html