SCOTTS VALLEY, CA • May 21, 2021 — Universal Audio, a leading manufacturer of professional audio recording hardware and software, is proud to introduce UAD Software v9.14, featuring the C?Suite C?Vox Noise & Ambience Reduction plug-in — UA's first noise reduction plug?in tailored for vocalists.
C-Suite C?VoxTM Noise & Ambience Reduction — $349
The C?Vox Noise & Ambience Reduction plug?in combines leading noise suppression technology designed by CEDAR® with Realtime UAD Processing found in UA's Apollo interfaces, allowing users to easily reduce ambient room sounds during live vocal tracking and clean up recordings before going to additional plug?ins and processors.
Going beyond typical noise gates, C?Vox intelligently responds to and reduces room noise in real time without noise fingerprints or unnatural artifacts. This quick, adaptive processing delivers seamless low?latency results for vocal recording, cleaning up signals before mixdown. This results in clear, focused recordings that sound as if they were captured in a more professional space.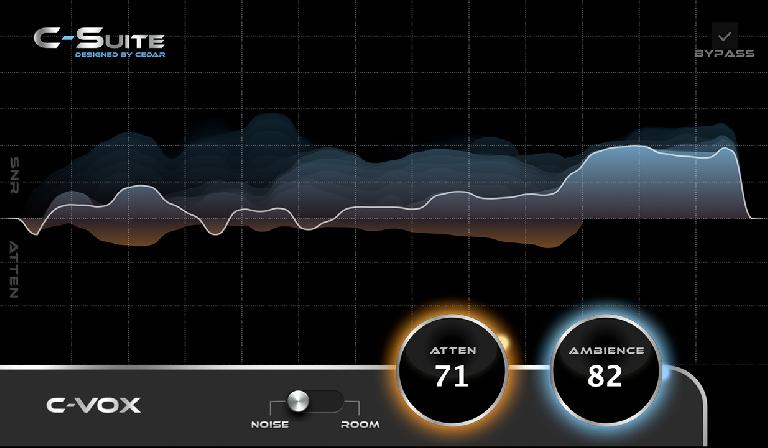 C?Vox Noise & Ambience Reduction Key Features:
World?leading noise suppression technology with Realtime UAD Processing, carefully tailored for processing vocals
Simple controls for transparently reducing ambient noise in real time with near?zero latency
Quick, adaptive processing without noise fingerprints and unwanted artifacts
Exclusively for UAD hardware and Apollo interfaces