UDO is a new musical instrument company - a collaboration of engineers, designers and musicians dedicated to making powerful and intuitive instruments.
It has just announced the Super 6, a 12-voice polyphonic Binaural Analog-Hybrid Synthesizer with super-wave technology, created by founder and designer George Hearn who has produced bespoke synthesizers and in 2015 licensed the voice architecture of the 008 synthesizer to Modal Electronics. Here's what they told us - though details are a little scarce for now.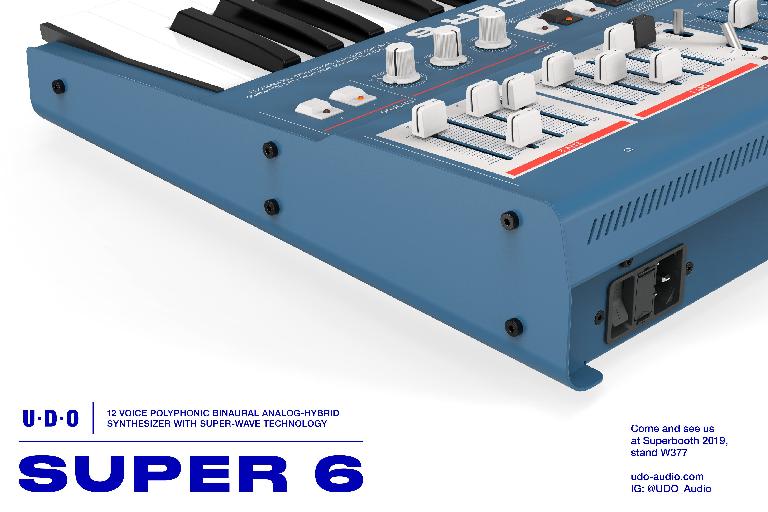 "We are launching a range of analog-hybrid synthesizers with an exciting twist on the standard oscillator. It will allow users to, among other things, generate spatially evolving sounds through its powerful voice architecture bringing elements such as detuning and phasing to a new level. The design and user experience will provide a fun approachable platform enhancing creativity and usability within a live context.

Inspired by the classics but built for today — our first instrument will be a full-size analog keyboard synthesizer, with some unique sound- design functionalities. Designed with user experience at the forefront, this synthesizer
will offer depth and richness whilst remaining hands-on and accessible."
UDO will be at Superbooth 2019, find them at stand W377.