Two New Stands Now Available For Elektron Digitakt & Analog Heat
The Elektron Digitakt packs fun and serious features in an intuitive and easy to use digital drum machine/sampler. Now there are some angled cases to help it sit even more conveniently in your studio.
The Elektron Digitakt, released in late May, has already started gathering many a follower. It's a sampler, drum machine and sequencer, with that Elektron twist when it comes to manipulating sounds. It's also one of Elektron's most affordable music machines to date.
And although this sturdy Digitakt box sits nicely on the desk, if you want it positioned at an angle or integrated more into your setup then you'll be interested to know there are now two separate stands from two separate companies available for Elektron's beat making powerhouse of a machine. Some of these stands are also ideal for the Elektron Analog Heat too!
EDITOR'S NOTE: After publishing, we discovered a third excellent option for Elektron machines including the Digitakt thanks to Lucio Leonardi. Scroll down for more info on this beautiful third option...
Fraction Industries
Let's start with Rob Padley's stands now in stock for the Heat / Digitakt at www.fractionindustries.com. As well as creating stands for other Elektron machines, Rob has three solutions available for the Analog Heat / Digitakt to help it integrate better in your studio.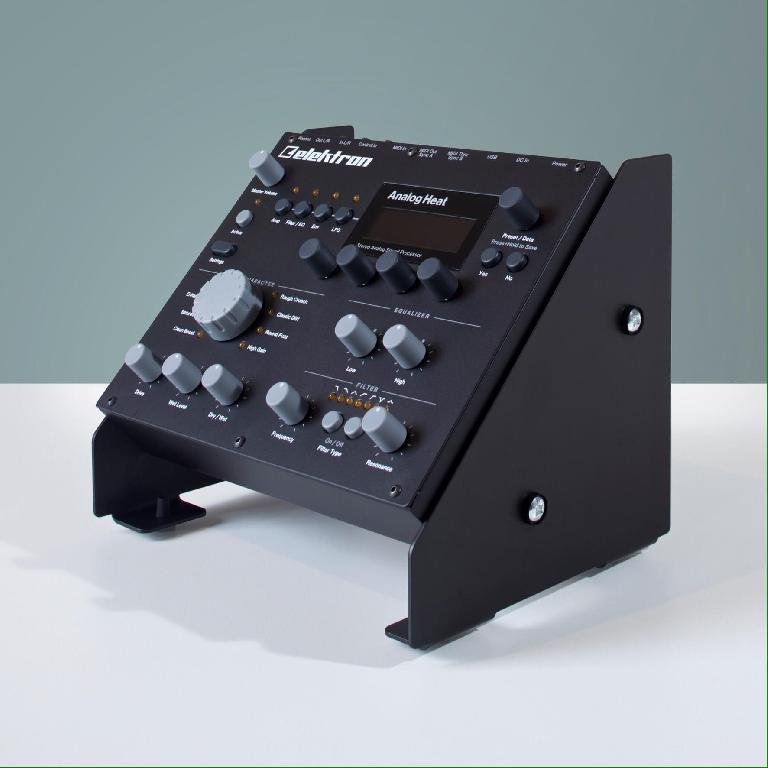 There's a single stand for £50, double stand for £70 and rack coverter for Digitakt or Analog Heat available for £50.
On the single stand the machines can be positioned to either 20º or 45º angles. "Rubber feet give excellent anti-slip properties when frantically twisting those knobs late in to the night. Included are four stainless steel screws to hold the machine to it's backplate, and four sets of rack screws for holding the backplate to the uprights."
JKD Stands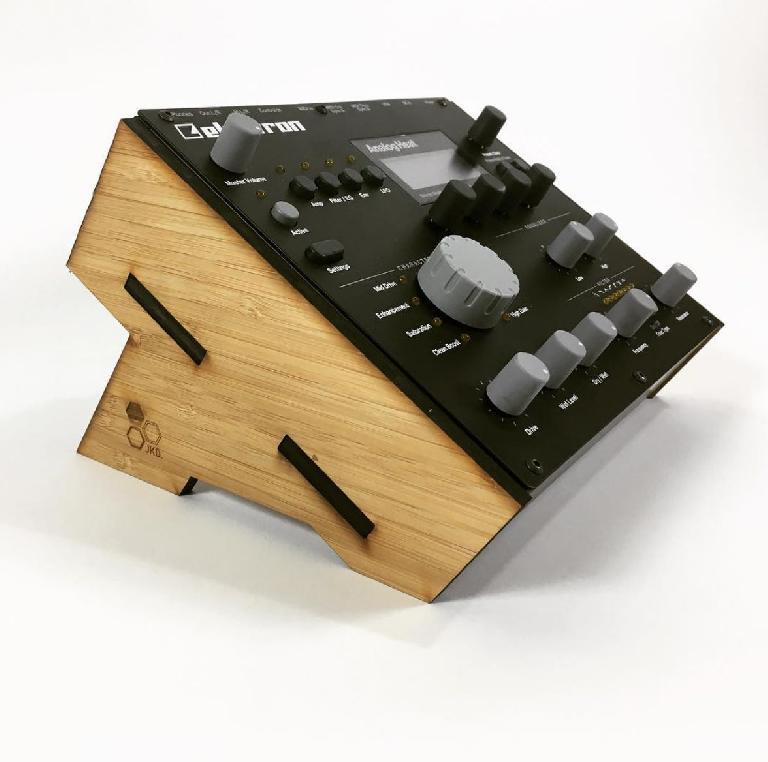 If you like a wooden feel, specifically bamboo, these JKD stands will definitely tickle your fancy. They feature laser cut Bamboo end panels for an Elektron box. The angle matches the bottom of the double Elektron stands.
Now while they are already available to fit most other Elektron machines, you can't currently find the Digitakt compatible end stands on the JKD website. We suspect it's coming soon though as they've just posted an image of their upcoming Digitakt/Heat single low profile stand and the JKD dual low profile stand on Instagram.
ERM Brightside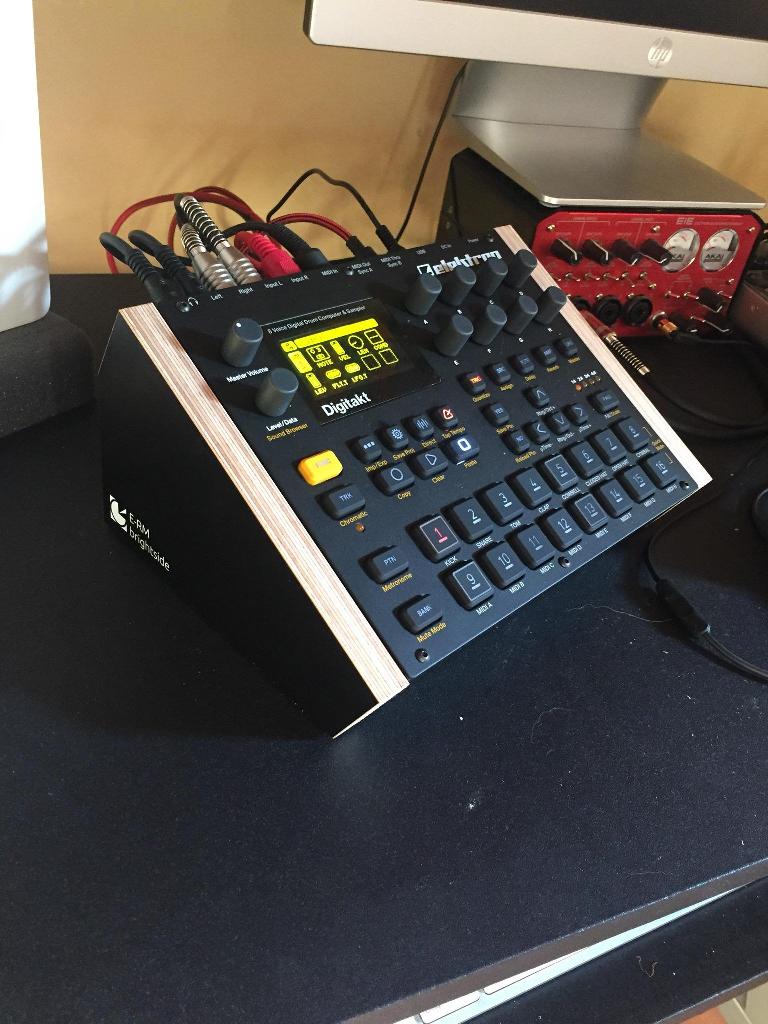 EDITOR'S NOTE: E-RM tells us that their brightside ends don't fit the Digitakt out of the box and that the picture above is a modification. But clearly, it's possible.
These beautiful wood ends fit most Elektron machines apparently. You can mount your pair of brightside side ends in two different ways. One position raises your machine to a smaller angle, the other one is steeper. In both cases your Elektron Music Machine sits solidly on the table and accepts even the hardest button presses without tilt. So you can adapt your studio or stage situation every time you set up your gear.
These will also work with Machinedrum, Analog Rytm, Analog Four, Octatrack or Monomachine!