If you are in the middle of a project laden with MIDI sequences and you are looking for something slightly different, you can try using Stutter Edit to add a little extra flavor. In this short tutorial, I'll show you how to route and mix varied effects using Stutter Edit and some basic processing.

The Original Project And Pattern
The original project we'll be using is in its early stages and is essentially still a group of looped elements. Although still in its infancy, the project sounds pretty complete, with the majority of frequencies covered.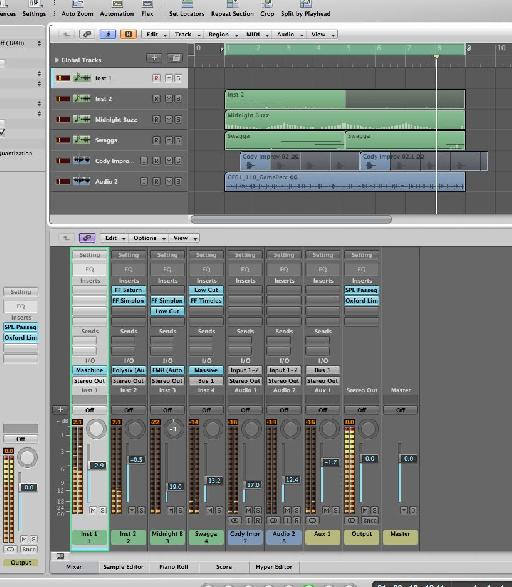 A shot of the project in its infant state.
The project we'll be using:
One of the instruments used here is a lead part from NI's Massive. Although I was pretty happy with the way it turned out, I really wanted an alternative take on the sequence to use at different points in the arrangement.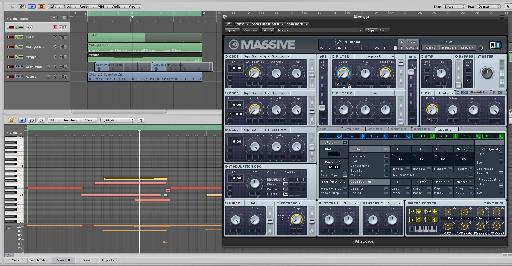 The Massive preset in action.
The lead part in isolation:
I wanted the alternate sound to have the same tuning and qualities of the original, but be notably different in style. What I really needed was a twisted version of what you can hear here. This is where Stutter Edit comes in!
Routing Stutter Edit
Routing Stutter Edit is about the most complex part of this relatively simple technique. The exact routing method may differ slightly depending on the DAW you use, but essentially Stutter Edit needs to be loaded as an instrument and then fed with the audio to be processed as a side chain input.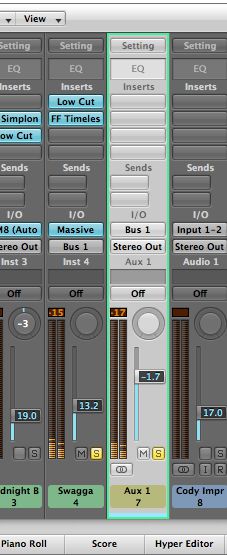 Routing in progress!
As we are going to be sending the output of an instrument to Stutter Edit, and we are in Logic, we have to feed Massive into an auxiliary channel first. This aux can then be fed into Stutter Edit. This may sound a little complex, but if you are a Logic user, you will probably be aware of such idiosyncrasies!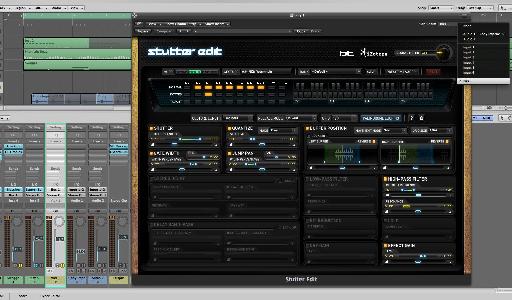 Stutter Edit is loaded.
With our basic routing setup, the group or Aux channel can be muted and when MIDI is received by Stutter Edit, you will start to hear demo results. In this case I have quickly sequenced four notes across the entire sequence. This is triggering four different patches from the current Stutter Edit setting and produces a pretty cool new pattern.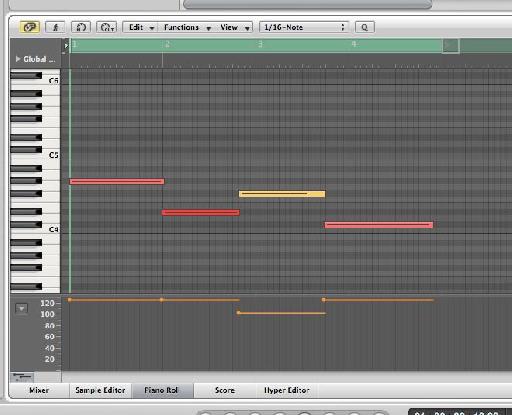 Four simple notes triggering Stutter Edit.
Stutter Edit routed and doing its thing!
Applying And Mixing The Effect
With the new pattern in place, I moved the delay originally used (Fabfilter Timeless 2) onto the Stutter Edit track. This adds a fair amount of space to the effect and gives a cool stereo quality in places.
After a little mixing, I decided that some reasonably heavy compression would work well to iron out inconstancies in the sounds dynamic range. An LA2A emulation was used for simplicity and a little character.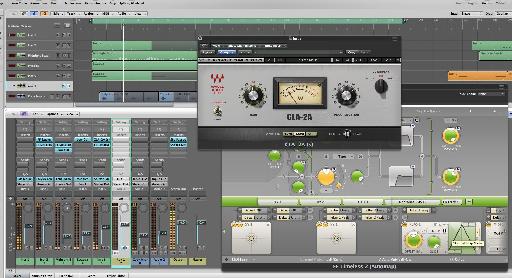 Some processing is added to Stutter Edit's output.
The final effect is mixed with our project:
The final sound is mixed with all the original elements and a quick alternative take to my original synth pattern is born. Try this with your own synth parts and try using various presets from Stutter Edit, you may be surprised by the results.