BERLIN, GERMANY (March 24, 2021). While connected to a mobile device, tablet, or computer, Orbita lets people create music through spontaneous gestures. For the electronic musician, Orbita is an intuitive controller and innovative sound generator. For the music enthusiast, Orbita is a fun and exciting way to interact with music, wrapped in a modern gamelike form.
Sasha Pas, founder of Playtronica: "In Playtronica's universe, everything should sound. Our past products, TouchMe and Playtron, let people turn any object into an instrument - even touching another person. With Orbita, we bring sound to color through a device that can be used for education, performance, meditation, or just jamming with friends."
Playtronica's team of designers, artists, and technologists set out to create an elegant object that evokes creativity and wonder by allowing people to see the world like a synesthete.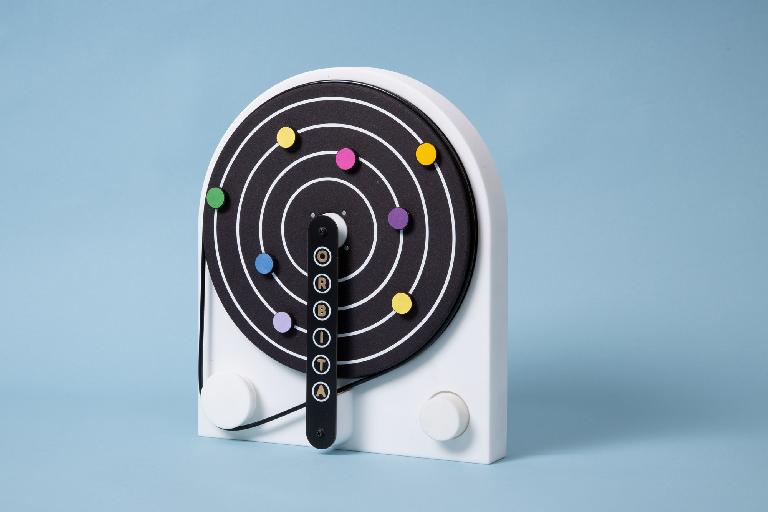 The result is the Orbita plug-and-play instrument which gives parents, children, and music lovers a way to create music visually and intuitively. By arranging magnets on a spinning disc, the device morphs the idea of sequencing and music creation with the light touch of a game. In standalone mode, via a minimalist interface, synths, and samples are triggered from Playtronica's proprietary Web App and are seamlessly blended. The depth and approach are scalable to the skill of the "player". With this ease of use, Orbita is chic, clever, and addictive.
When the trigger discs are placed on the Orbita turntable, there can be four track "orbits" at play allowing for the expressive and spontaneous triggering of sounds. To further the excitement, there is a "scratch mode" and timing can be adjusted with the spinning wheel like a classic turntable pitch control. The musical combinations are endless. It is USB-C Midi compatible and works easily with all music software and any computer tablet or phone.
Playtronica's devices require no prior music knowledge but are also beloved by the most ardent music geeks as the Playtronica range is easily integrated into all contemporary electronic interfaces. Orbita comes with a USB-C cable, a set of magnets, and color stickers.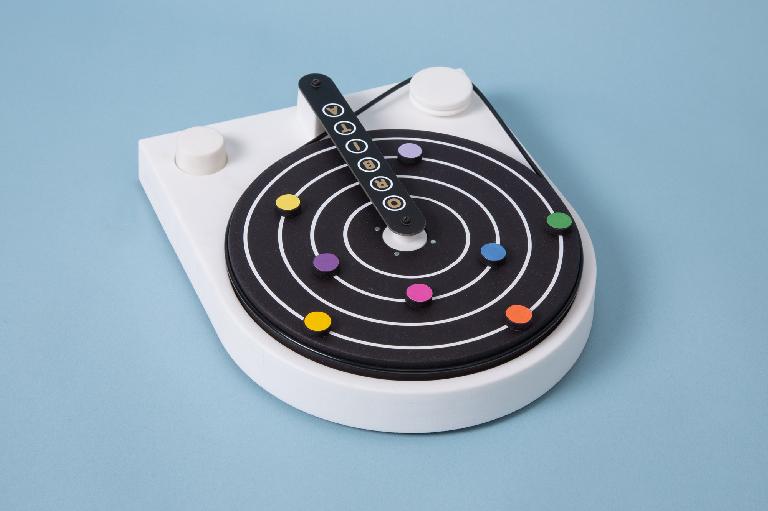 The result is the unification of art and audio manipulation through play for young and old, amateur and professional, and will be available for pre-order from April 29th.