"Real Knobs on your tablet – awesome, stupid or awesomely stupid?"

As our mobile devices become more powerful, their capabilities for making music also increase dramatically. With more and more music production tools making their way to smartphones and tablets, it becomes apparent that touchscreens are not the perfect tool for music creation. Although touchscreens are simple and extremely versatile in their use, they do not provide the tactile feedback professional music hardware provides. A touchscreen cannot replace tactile experience of a control knob, pad or fader. So while your iPad has all the processing power to run great music making apps, controlling these apps will never come close to the expressive experience of professional hardware. Unless off course, you'd have a way of augmenting these physical controls on your touchscreen.
Last week Rotterdam based design office Tweetonig (www.tweetonig.nl) announced Tuna Knobs (www.tunadjgear.com), physical knobs that work on any capacitive touchscreen (iOS, Android and Windows). The team behind Tuna Knobs has been overwhelmed by enthusiasm from around the world and this response only goes to show the potential of Tuna Knobs. After their first newsletter this week, they are now in promising contact with numerous app developers to give Tuna Knobs the right software support. With this growing developer support they want to bring the analog feeling to as much apps as possible so you can enjoy the mobility and versatility of great music apps with the precise and expressive experience of professional hardware.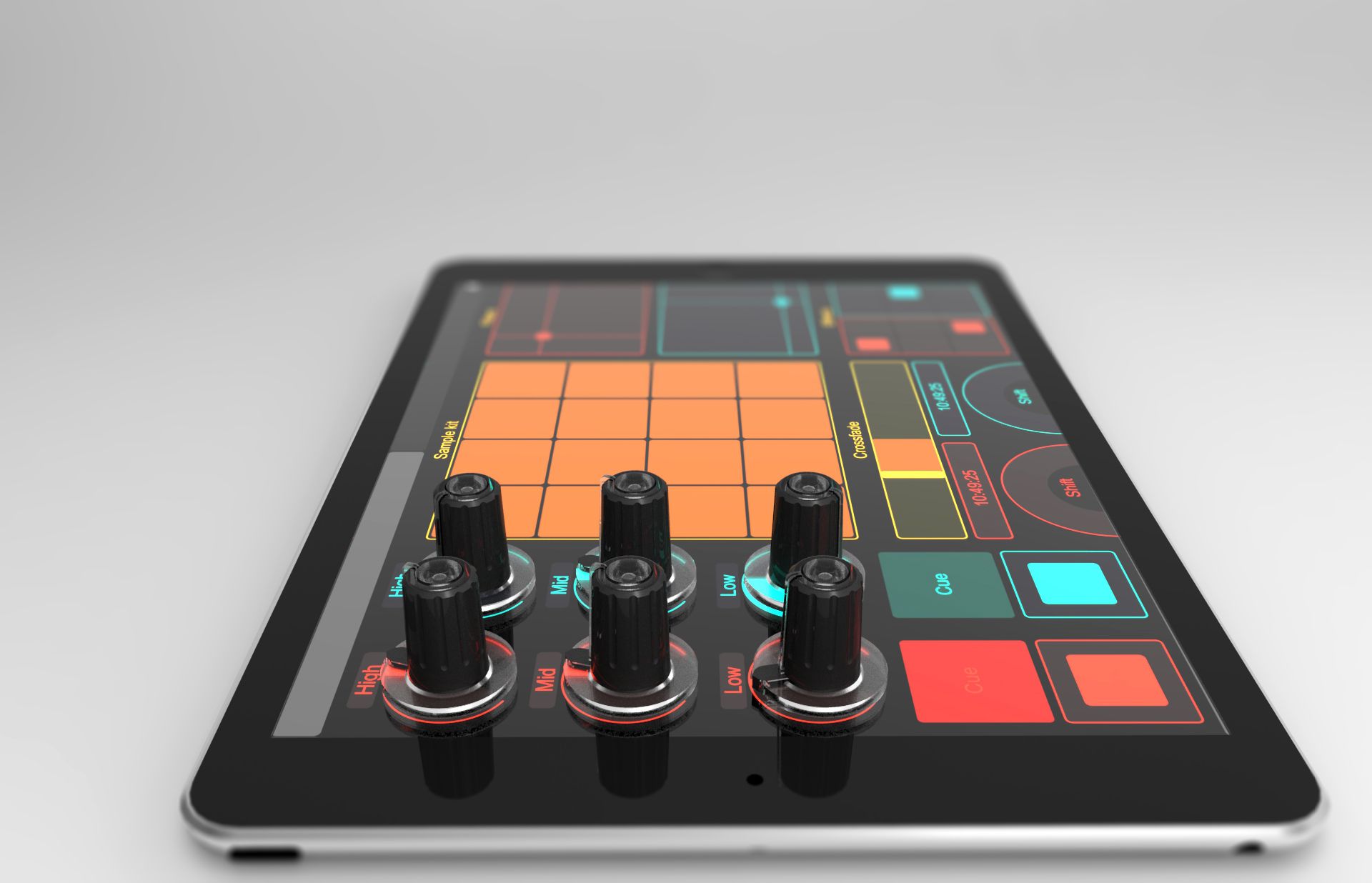 What's so great about Tuna Knobs?
Innovative gear - Tuna Knobs are the world's first control knobs for touchscreens.

Sleek design - Tuna Knobs have a clear acrylic base, preventing you from touching the screen while still giving you full visibility on what you're doing.

Novel materials - Tuna Knobs are made of conductive soft touch rubber, which feels delightfully soft while giving you great tactile feedback.

Made for music lovers - Tuna Knobs offers you a new kind of music experience by augmenting your mobile devices with tactile controls. Tuna Knobs are small so it's easy to bring them along so you can transform your tablet to a true music station anywhere!

Rotterdam based design office Tweetonig (www.tweetonig.nl), the company behind the Tuna Knobs, is looking to crowdfunding to set up industrial scale production and the first Tuna Knobs are scheduled to be shipped before holiday season 2014.
An 11 € pledge will get you one Tuna Knob, but the team is promising a lot of early bird specials so be sure to stay tuned for their launch on Wednesday 9/7/2014 at 8 am PST.
Jump on to the Tuna Knobs Kickstarter here:
https://www.kickstarter.com/projects/samuelverburg/tuna-knobs-stick-em-to-your-tablet-and-its-a-contr