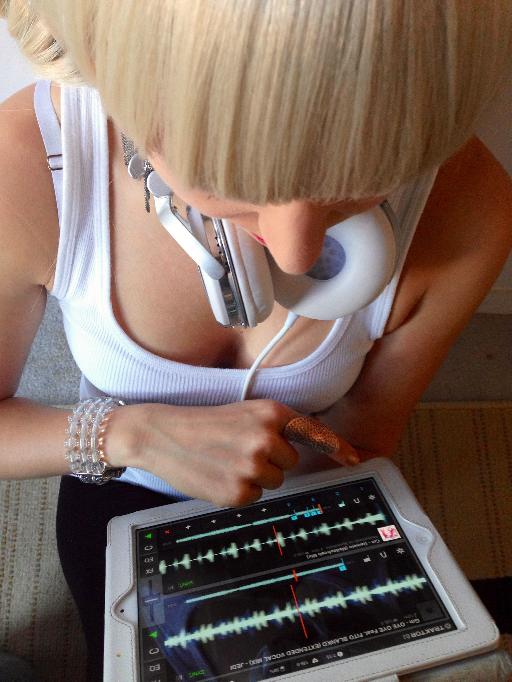 The Traktor DJ App was the world's first professional DJ software for iOS. It's a hands-on DJ app that allows you to play and remix tracks, and is a great program for both beginner and professional DJs. The app can be used for live performances and as a tool for preparing DJ sets. One of the best features of Traktor DJ is Metadata Sync, which allows DJs to exchange information between the playlists in Traktor Pro and Traktor DJ and vice versa. If you're a Traktor Pro user, Metadata Sync lets you set cue points and loops using Traktor DJ, and when Traktor Pro is opened, all of the cue points and loops you've stored will show up inside Traktor Pro.
In order for Metadata Sync to work correctly, Dropbox needs to be installed on both your computer and iPad. Traktor Pro takes information from Dropbox and puts it into Traktor DJ, or the system can work in the opposite way. The same iTunes library will need to be shared on both your computer and iPad, and you'll need to have the latest versions of Traktor and iTunes installed.
Overview
To begin using Traktor DJ, you'll need to load it with music by syncing playlists in your iTunes collection. Once you've imported songs, Traktor DJ gives DJs two decks and a crossfader for creating mixes. Music can be accessed in Traktor DJ by pressing the 'music' button in the upper right hand corner, or by swiping up on the iPad screen. The app has harmonic mixing built in and features automatic BPM detection. You can use Traktor DJ to set cue points and loops on your track, or if you already have playlists in Traktor Pro embedded with this information, synchronize your systems using metadata sync.
Metadata Sync
Before you can start to do anything creative, you're going to have to do some legwork to sync Traktor DJ with your current music collection. Traktor DJ uses a powerful feature called Metadata Sync that enables your tracks' metadata information, including cue points, loops, BPM, key information and beat grid information to be automatically synced together in Traktor DJ and Traktor Pro.
Here's how to get started'