Track Breakdown of "Deep Inside Your Love" With Olav Basoski
Join producer and trainer Olav Basoski in this course to take a behind the scene look at his track Deep Inside Your Love, made with Logic Pro.
House music producer Olav Basoski is back with another course! This time he shares how he created his dance track Deep Inside Your Love. He reveals where he got his sounds from, which plugins he used, how he built the beats and the bass line, how he layered his sounds, etc. Olav deconstructs every element of the track to give you the music inspiration you need, so you too can put the dance floor on fire with your own music.
Here's what's in the course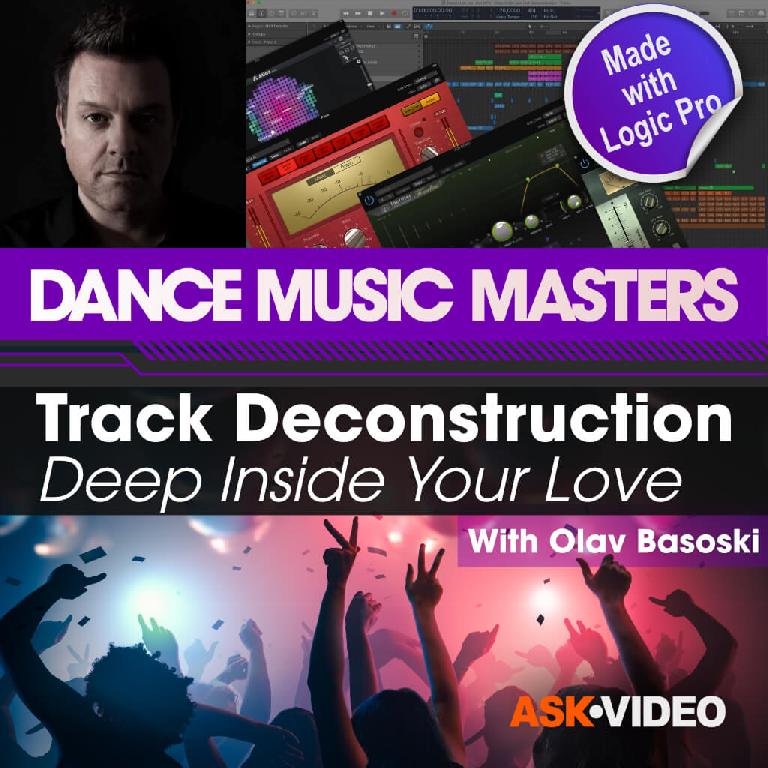 Deep inside your love is an upcoming release of trainer Olav Basoski. Learn exactly how the track was made in Logic Pro, from beats to vocals!
After playing excerpts from the track, Olav dives into the essential element of any dance track: the beats. He explains which plugins he used to shape the kick, and how he glued the sounds together with buss processing. You learn how he created the thick bassline by layering different bass patches, how he made the acid 303, and how he processed the pluck and piano sounds. If there's one single part of any production that should be treated as the most important, it's the vocals and this is covered next. Olav also gives some arrangement tips, he explains how he created the break, and he shares some of his favorite master channel plugins.

So join dance music producer Olav Basoski in this Dance Music Masters course now, and get a "deep inside" look at his production and mixing techniques.