Thanks to Fact Mag and Mr After Party for their excellent detective work in outing masterful DJ, Sven Väth, as a football lover, with a Euro 2016 addiction problem that, as far as we are aware, didn't have any negative consequences on his set at Awakenings Festival last week.
As you can see in the photos below, Sven Väth has his iPhone resting on the mixer while he appears to be cueing a record at the same time.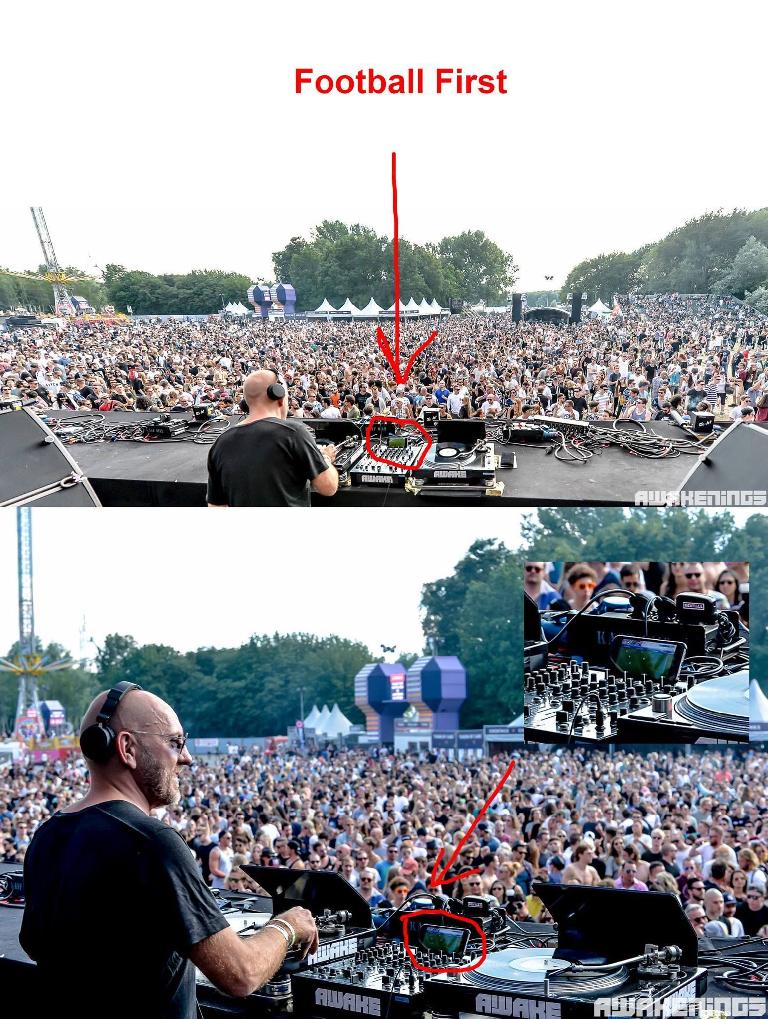 On the one hand you might consider this as irresponsible or showing disrespect to the crowd at Awakenings. One the other hand, he's DJing on vinyl and still able to get it right while watching a footy game. Multi-tasking kudos where it's due please. Still, we wouldn't recommend other DJs do this...
I wonder if the organizers now regret having David Guetta DJ at the opening event of Euro 2016? Perhaps Sven would have been a better choice?
...And, if Apple's recent tech patent was in place, this photograph opportunity might have been prevented and we'd never know ;)
[Via: Fact Mag]