Many keyboardists and producers wind up with a copy of Reaktor after purchasing a version of Native Instruments Komplete. They know you need it to run some of the big name synths like Monark, Kontour or Polyplex but may not understand that it's an incredibly powerful synth programming engine and includes a whole lot more. I used to fall into that category and after spending some time digging deep into Reaktor, I'm ready to convert you into a Reaktor power user in 5 easy steps.
Custom Samples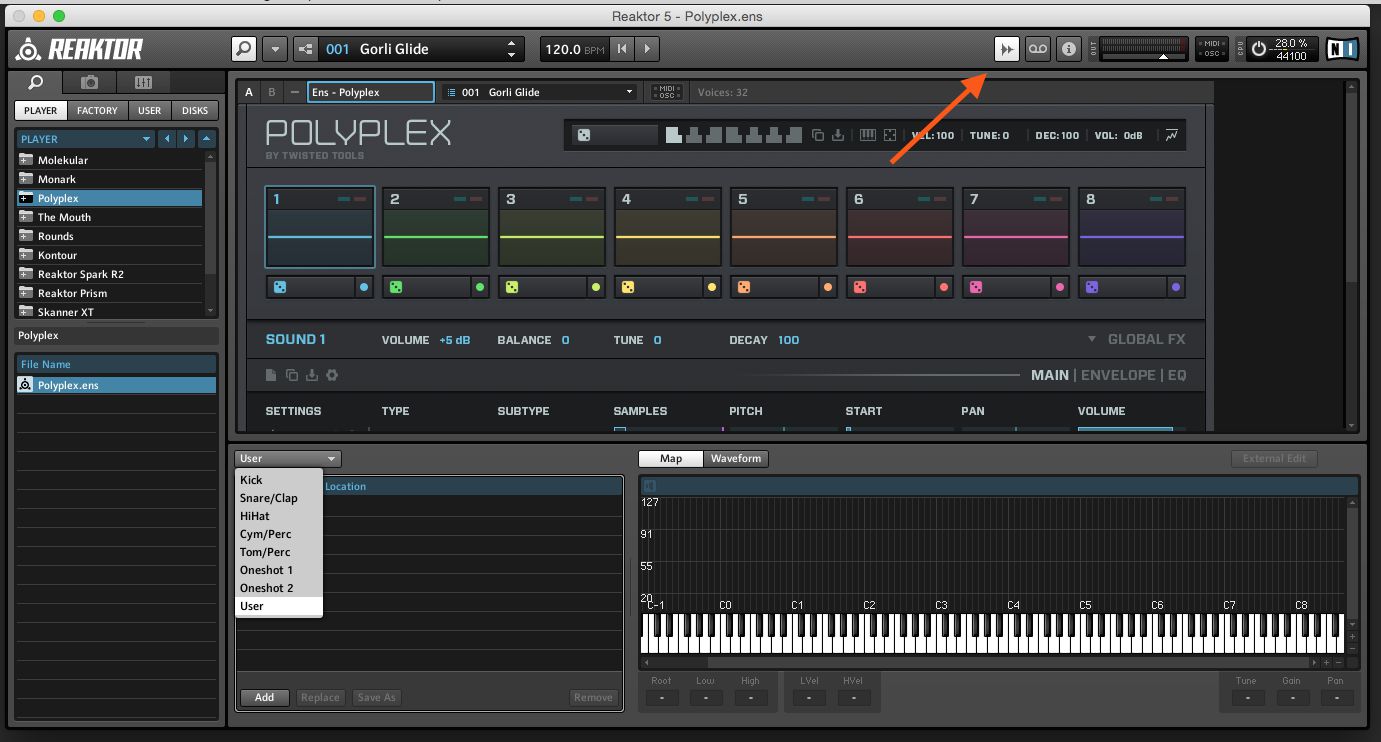 Many Reaktor instruments depend on using samples, but did you know you can load your OWN samples into Reaktor to use as a sound source? Polyplex is a great example of an instrument that you can customize to the gills with your own audio. Simply click the Sample Map Editor icon in the upper right and you'll have access to a very Kontakt-like sample map editor. Import some of your own samples, assign them to a MIDI key and you can access them in Polyplex or any other Reaktor ensemble that utilizes samples!
Learn to Love the Factory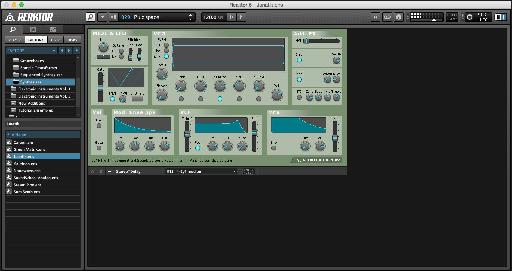 Look, Reaktor was cool long before it got Kontour and Rounds. There are a ton of factory synths and effect processors that you can browse through, and I can't believe how many folks don't utilize them. Photone is one of my favorites, but there is a ton of content in there that is severely underused. Dive in and check out what's there, and while you're at it, download some free ensembles from the Reaktor community forum. The NI community has developed some truly sweet looking and sounding Reaktor ensembles just waiting for you to grab.
You Can Bank on It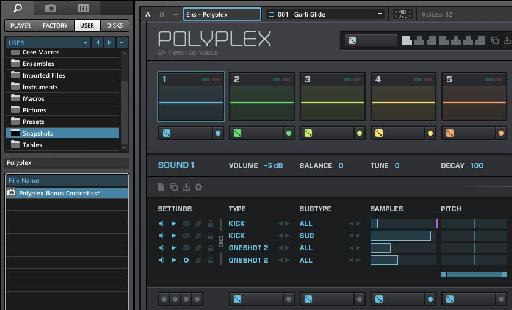 Now that you're tweaking to your synth-loving heart's content, what do you do with all those cool sounds you're creating? Why, create your own banks of snapshots of course! Snapshots are presets and Reaktor allows you to create, share and download custom banks to truly make any of the ensembles your own.
You're Perfect'