While the holiday gift-giving season may have passed us by, for those of us who share a love for all things music, instruments, and tech related, our true holiday has yet to reveal itself. That's right, it's nearly NAMM and the flurry of festivities celebrating all things music, software, and gear is about to start. Here are my top 5 predictions and wishes for NAMM 2018 in Anaheim.
1 - The Modular Synth Area Will Expand… Yet Again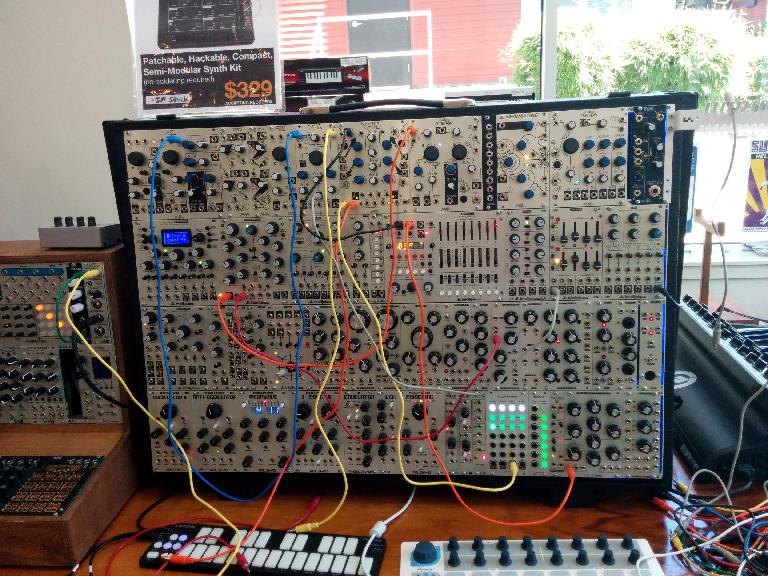 Modular synthesis is growing at an exponential rate. Rather than reject new digital technology, manufactures of modular synths are embracing, integrating, iterating, and improving in leaps and bounds. Now that some of the large companies like Roland and Moog are putting up modern offerings into the fray, it seems to have only spurred more life, spark, and… competition from the independent manufactures to 'show them how it's done'.
I predict that not only will we see more modular presence in the larger companies, but the 'Modular Bullpen' will once again see a big increase in size.
2 - Apple Won't Be There, But We'll Get Something Anyway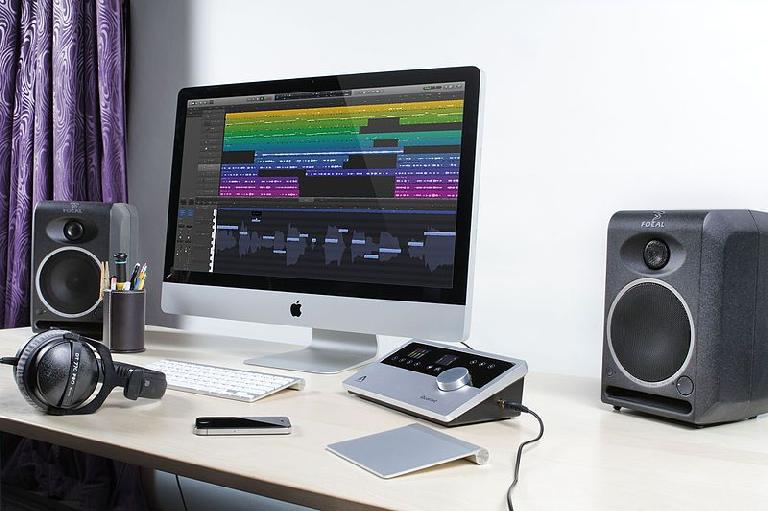 We have been living in a Post-Apple-Showing-At-NAMM world for a few years now, but every time I walk by where their booth used to be it still stings. I always looked forward to getting some time in talking with the Logic team, seeing what they had in store, and watching them continue to drop the latest updates to the world from Anaheim.
For the last few years, even though Apple hasn't been at NAMM in an official capacity, they've recognized the importance of staying in the public eye during the NAMM season and dropped us some great updates. We've gotten Alchemy, Logic 10.3 (quite the update), and more all during NAMM in the past. I'd imagine that trend will continue, and we will hopefully have something new to look at during NAMM week.
3 - Korg Will Update the Kronos

The Korg Kronos is quickly developing from 'synth model' to 'synth environment' as they release update after update that is still compatible with past models. You can file this one in the 'wish' category, but I really, really hope that trend will continue. I've got my fingers crossed for a major update from Korg to breathe new life into my Kronos - hopefully this new life includes a simple way to play back audio/backing tracks from a USB drive.
4 - Universal Audio Will (hopefully) Give Us a Peek at the Future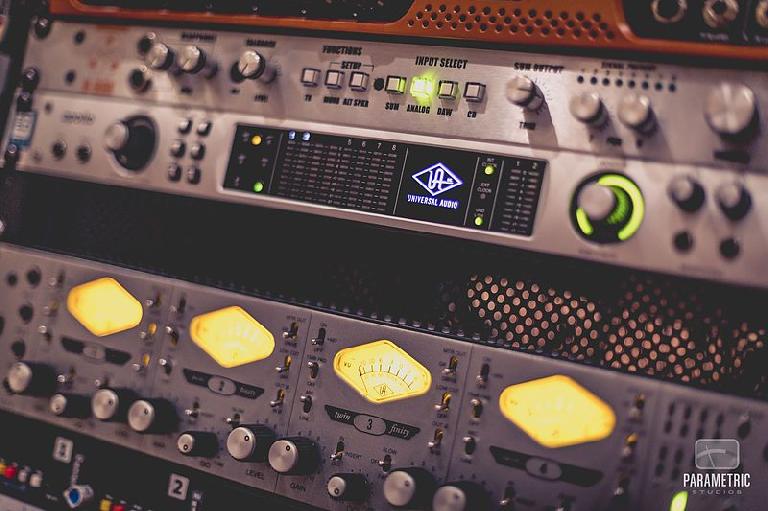 This one is most definitely in the 'wish' category, but I'm really hoping we see something big from Universal Audio. They are developing powered plugins at an astonishing rate, and the quality bar is remaining high. I don't have any problems with Console Version 2, I think it was a fantastic and worthy update. I am, however, counting on UA to show me things I never knew I needed with a Console 3 update soon. UA was a little quiet last year (although I do LOVE my quad core Apollo Twin), I'm hoping to see them drop something market-shifting like they did with the first Apollo.
5 - I Will Be Tired, Cranky, Hungry, and Love Every Second Of It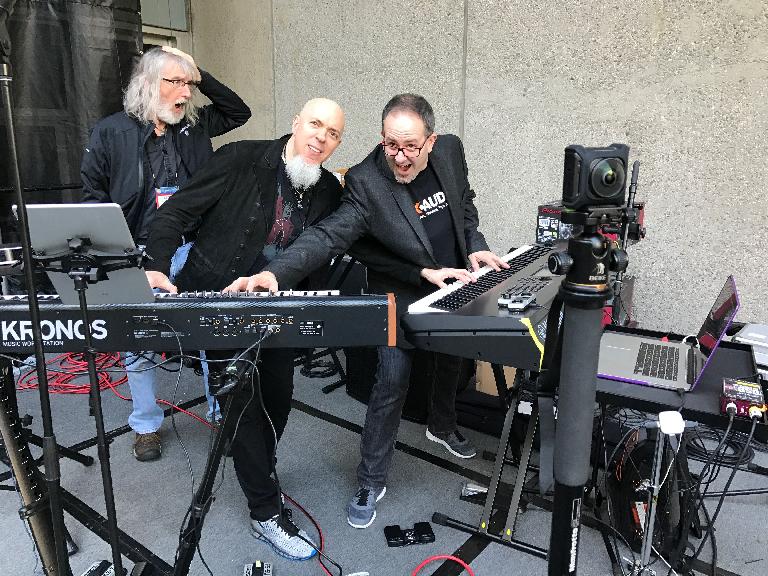 Attending NAMM as someone who writes for, works in, and loves the music industry is like standing in the center of a brutal storm that happens to take place in a shopping mall giving away free Nintendo Switches during a Katy Perry concert. It's crowded, every single booth is hyping 'the biggest announcement', the place you need to be is a mile away from the place you currently are…. and I wouldn't change a thing. See you there!
Keep an eye on Ask.Audio for detailed coverage from NAMM 2018!