Logic Pro X is here and much to my delight. For the first time in quite a while some attention has been paid to Logic Pro's Score Editor. While 90% of my book, "Scoring With Logic Pro" is still very relevant, you may consider this article an addendum for Logic Pro X.
If you look at Pic 1, you can see that there are gaps between the regions in both the flute and oboe parts. In previous versions of Logic Pro if you opened the Score Editor in its default Linear View, there would be gaps in the display where there were missing regions.
1. Wrapped View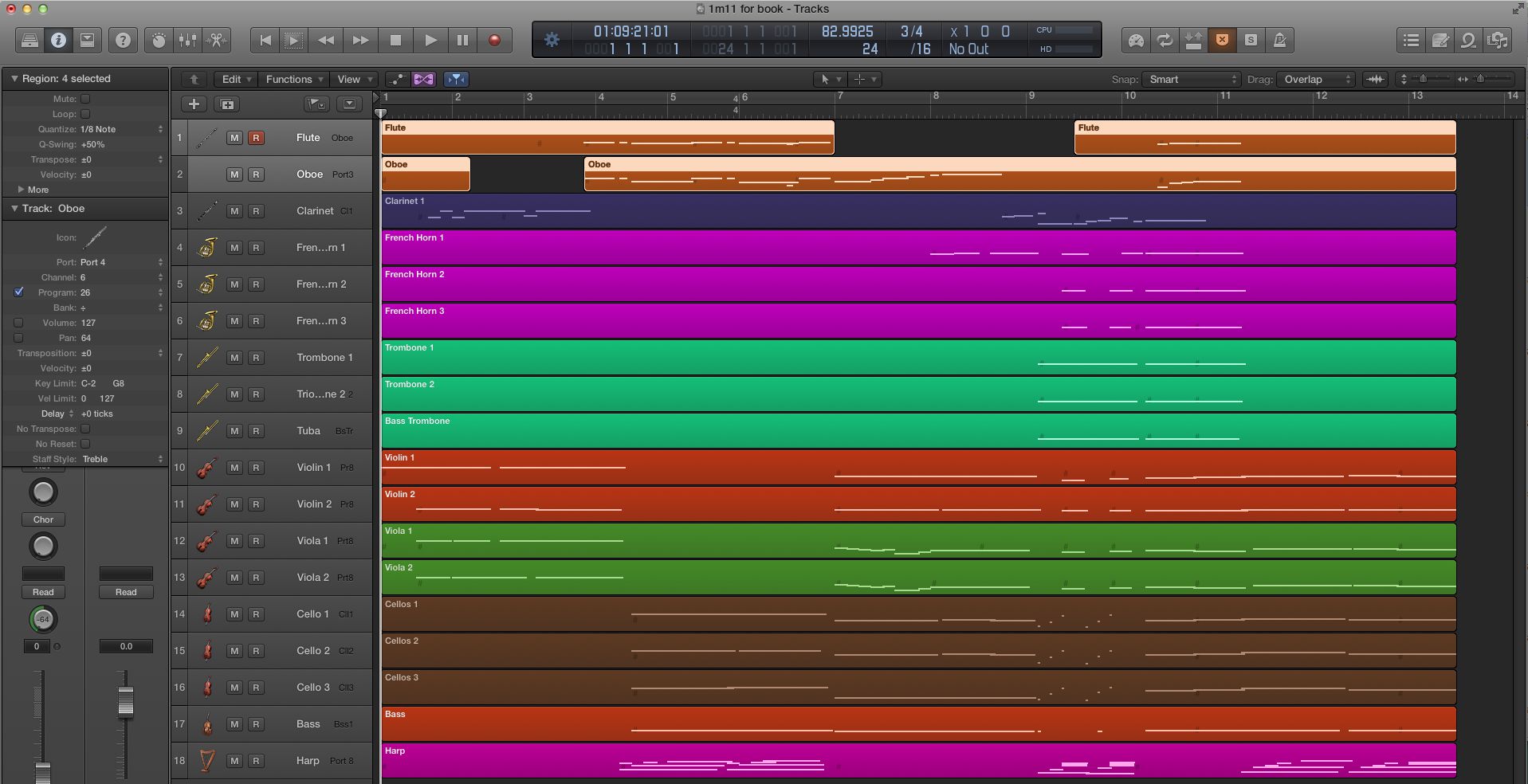 Pic 1
But now there is a new option called the Wrapped View, which you can see I am selecting in Pic 2.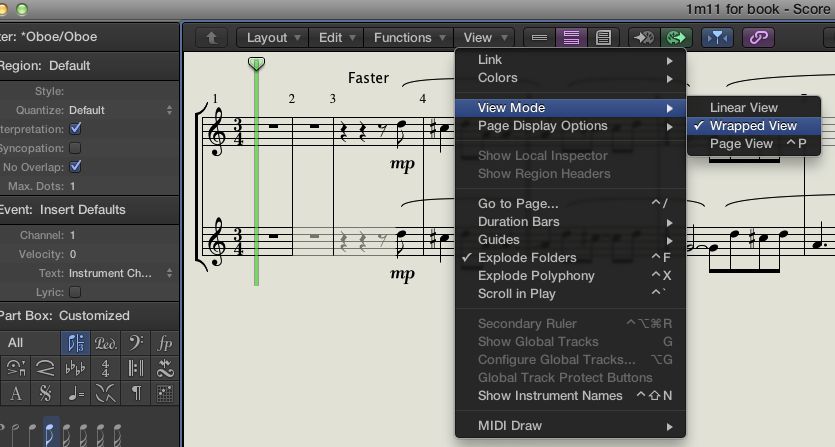 Pic 2
In Pic 3, please notice that all the missing measures have been filled in. I love this!

Pic 3
2. Customizable Part Boxes
In Pic 4 you can see the Part Box as it appears in Logic Pro 9. While you can see specifically what is in a part group by clicking on it, wouldn't it be nice to be able to customize groups? (That is a rhetorical question.)

Pic 4
In Pic 5, here is the the Part Box opening to a sub-group called "Customized" while in Pic 6, you can see the optional filters that are in any new project.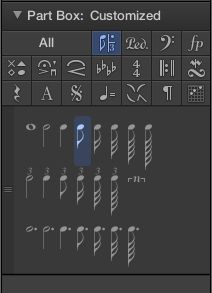 Pic 5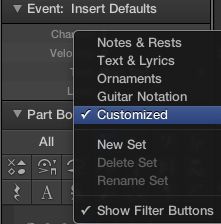 Pic 6
In Pic 7, I have selected "All" and then simply deselected the specific groups I do not want to see. I can then choose to create a new set and name it, as I have done in Pic 8. I can then return to All and create another set.

Pic 7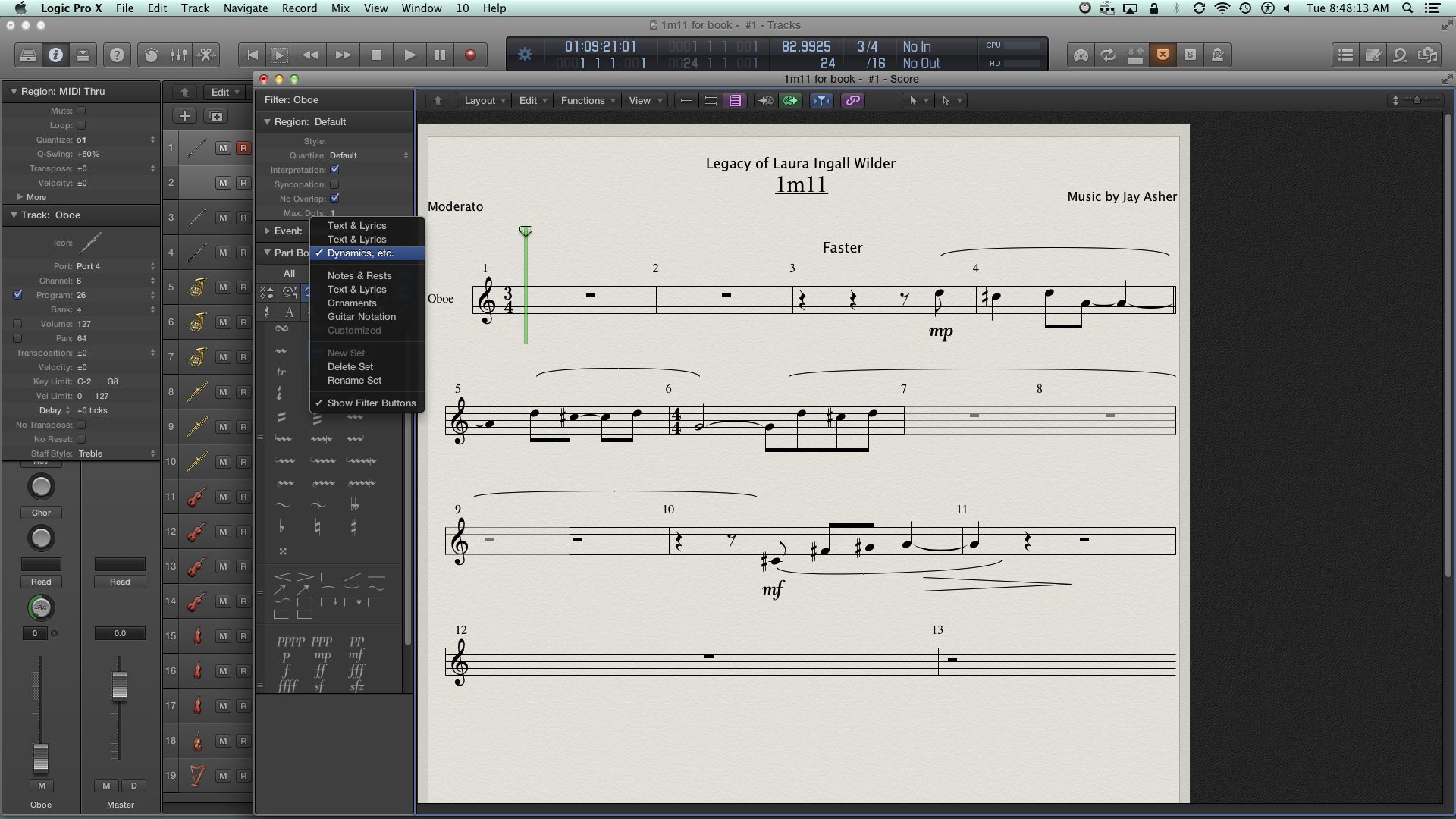 Pic 8
These custom Part Box sets are global to LP X and therefore will now be in every project.
3. Staff Style & Score Set Editors
You can no longer double-click on a Staff Style to see its properties. Instead you must scroll down to the bottom of the selection, or go under the Layout menu and choose Show Staff Styles, or hit the key command assigned to this.
My first reaction was "what a drag" until I saw the new Staff Style Editor open up that you see in Pic 9.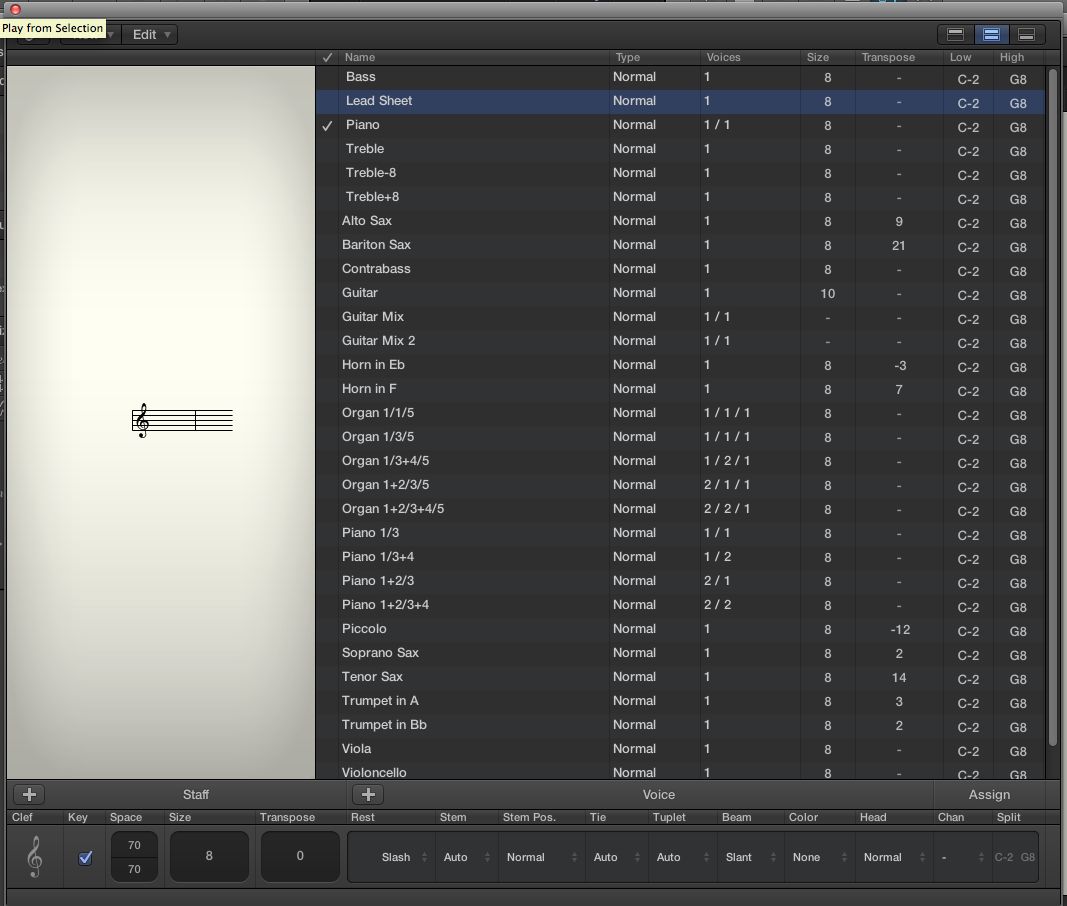 Pic 9
Now we have the ability to create, duplicate, and edit all our Staff Styles in one window, which is a terrific time saver.
Pretty much ditto to everything I wrote about the Staff Style Editor for the Score Set Editor. Powerful tool. See Pic 10.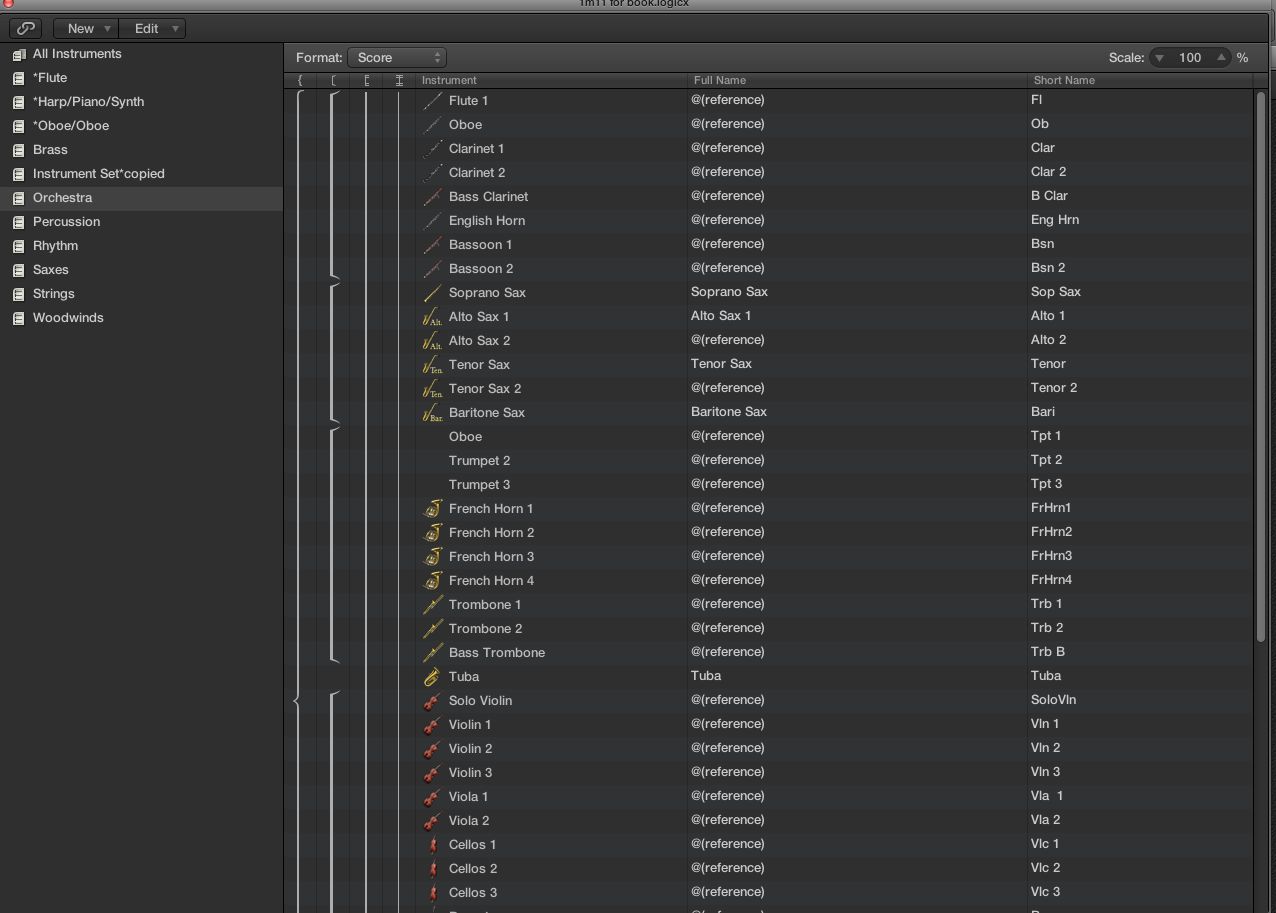 Pic 10
4. Extract Parts from A Full Score
In the past, I have always had to create a Score Set or each instrument to keep for parts printout in a separate Logic project. If this proves to be as workable as I think it will prove to be, that may be no longer necessary. Either way, it is easier.
To perform this, one merely has to Option-click the Score Set at the top of the Inspector and choose an instrument. It will create a Staff Style with the actual name of the instrument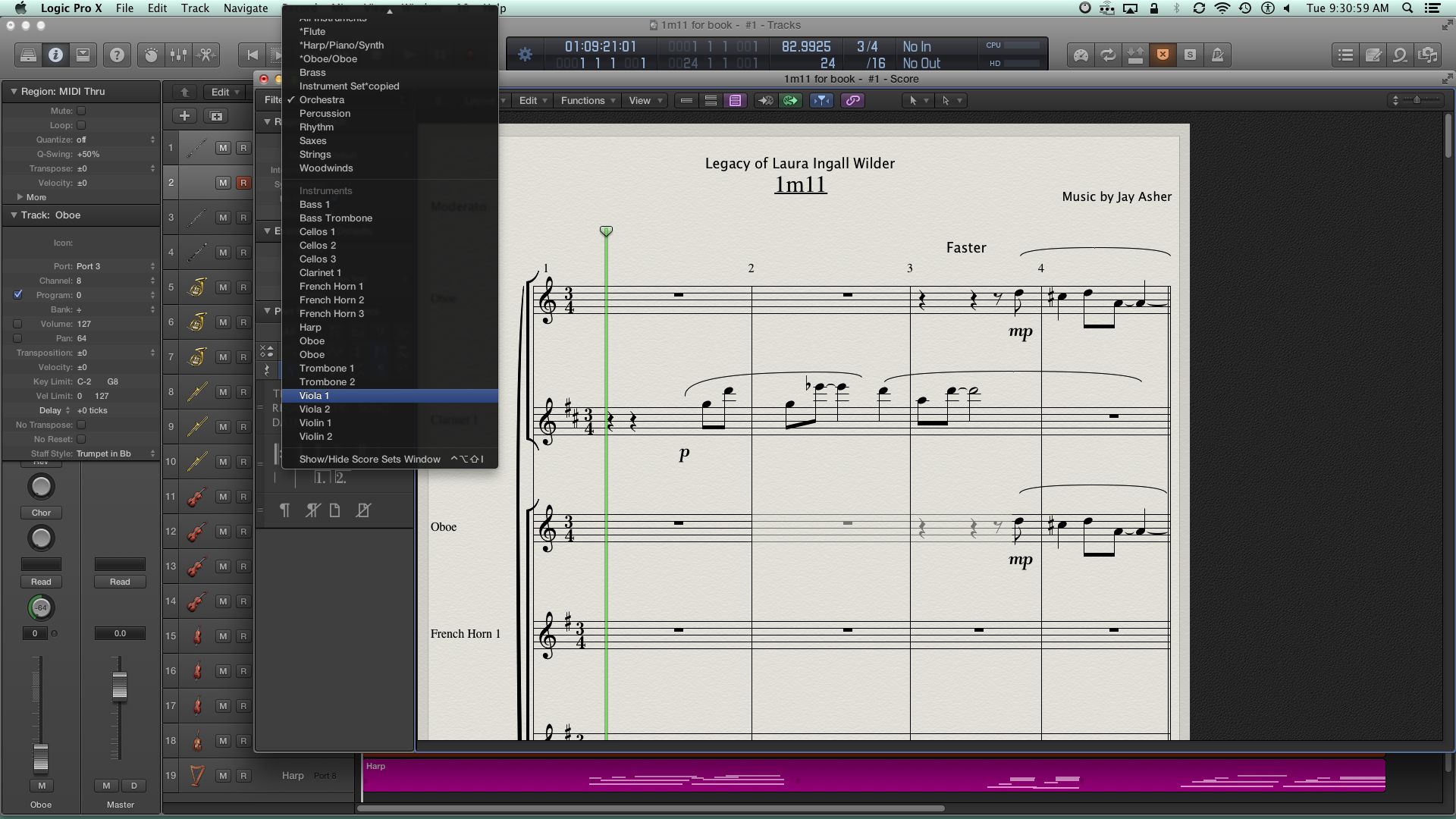 Pic 11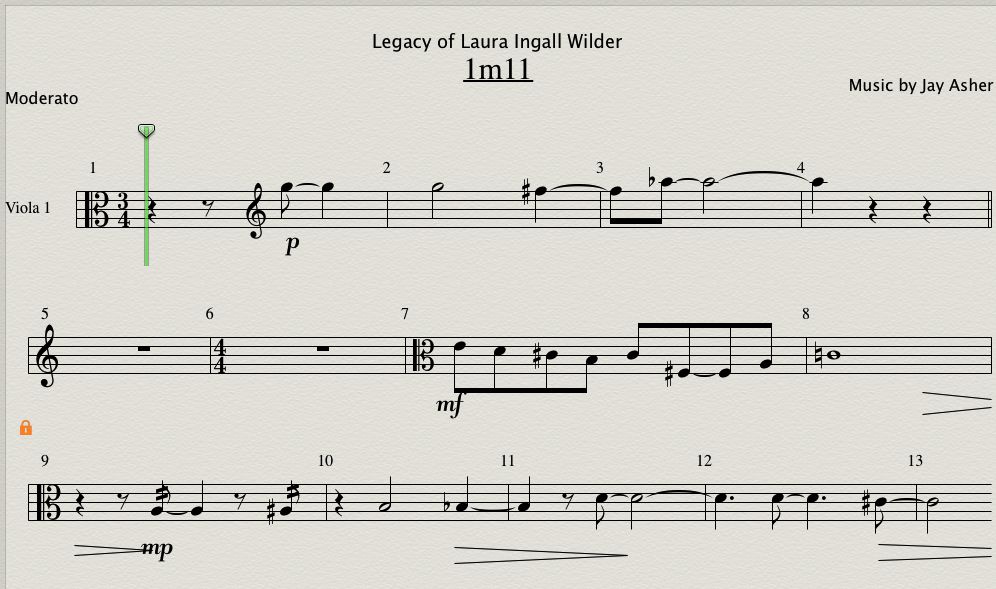 Pic 12
5. More Accurate Duration Bars
A tip of the hat to my friend and fellow MacProVideo contributor, Peter Schwartz, for advising me of this one: Duration bars now correctly display note lengths of the same duration, which was not always true in the past. See Pic 13.

Pic 13
I am sure that as I get deeper into Logic Pro X I am going to discover many more hidden gems that will perhaps be more beneficial than these improvements to the Score Editor. But speaking for all the long time Logic Pro users who had quite frankly began to doubt that there was ever going to be further enhancements to the Score Editor, thank you Apple!