IRCAMAX 2 by IRCAM

A mind-blowing arsenal of spectral effects and harmonizers comprised of 12 devices in total, it's no wonder IRCAM – one of France's foremost acoustic development institutes – should feature prominently here. Real time polyphonic Audio to MIDI conversion "that lets you manipulate and resynthesize a signal's psychoacoustic properties" points to the promise of technologies like Max, while physical modeling-based filtration and spectral reverbs join a pair of impressive virtual synths to make this a truly potent pack.
BENGAL by Max for Cats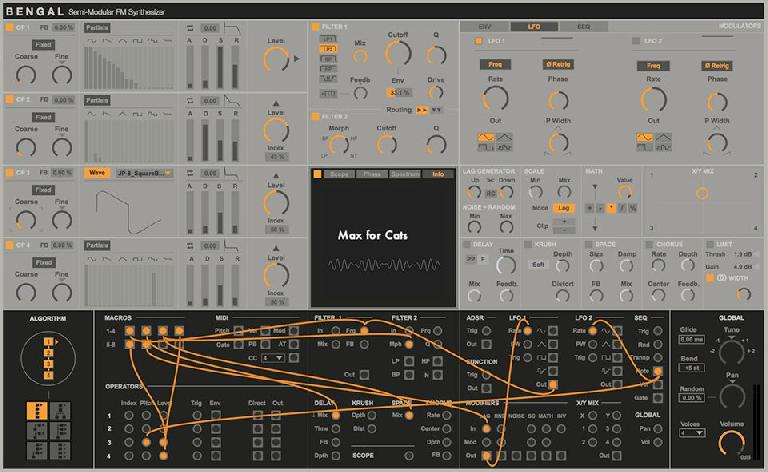 Max for Cats has garnered some well earned praise for their Max for Live-based modular synth framework, Oscillot. Building on the success of that platform, Bengal streamlines the modular aspects for musicians who might have less time for tinkering, then combines it with four FM operators for a fantastic go-to sound design synth. Housed in a sleek GUI befitting its eponymous feline, Bengal's modulation options include a pair of multimode filters, audible-range LFOs, an eight-step sequencer and all sorts of mathematical modifiers. The ultra-flexible modulation matrix is complemented by onboard reverb, delay, distortion, chorus, limiting, and stereo widening effects, providing all the synthesis tools an avid digital enthusiast might need – merged with the intuitive manipulation of a modern modular approach.
OUTER SPACES by Amazing Noises

Redefining reverb, Outer Spaces goes far further than the extra mile, plunging your sounds into seemingly limitless depths. Shaping the sonic spectrum and the reactivity of surfaces allows for evolving resonances the likes of which are difficult to imagine with more pedestrian reverbs. Factor in a resonant filter bank with built-in overdrive alongside a flexible phaser network, and everything from extreme percussive noise to expansive drones are just a few tweaks away. Commandeering the device's complex delay network, you can even deploy it as a more traditional delay effect – with highly unorthodox results. All in all, a versatile spatialization tool with inspiring results.
MODULATORS by K Devices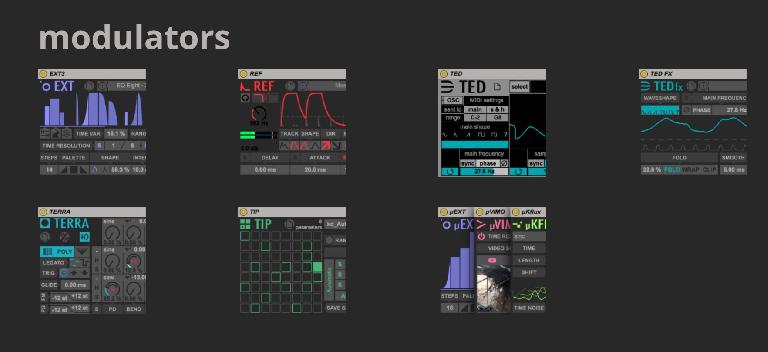 Made up of four devices, what may seem at first like an array of well-designed utilities soon takes shape as a collection of inspiring dedicated modulation devices, easily assigning parameters throughout your Live set to a brilliant step sequencer, intricate envelope follower, and powerfully customizable LFO. A device randomizer and snapshot automation state morphing tool rounds out a pack that is certain to breathe new life into all-too familiar devices.
TRANSIENT MACHINES by Surreal Machines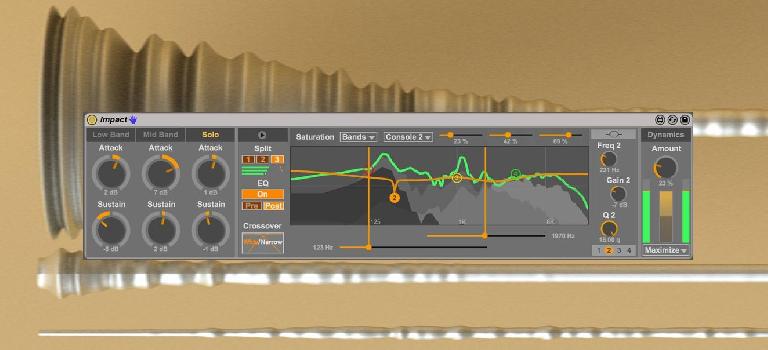 The team behind the acclaimed vintage tape echo emulation, Dub Machines, has delivered a potent pair of transient processing tools designed to punch up percussion, and it succeeds in every possible way. Crack is a single-band transient shaper with easy to use controls, while Impact is a multi-band transient shaper featuring an array of saturation circuits for extreme sound design and surgical enhancement. Whether you need to make a dull bass line pop, or boost the smack of your drums without sacrificing body, Transient Machines is a direct, simple, and powerful tool to help your instruments slice directly through the mix.