Third-party plugins are essential to any modern recording musician's workflow. Waves, Universal Audio, Native Instruments, and countless other companies offer a plethora of plugins to choose from. But what about the ones bundled with your DAW? Do they have what it takes to be a useful part of your workflow? If you're using Logic, the answer is '˜yes' for sure. Here are my 5 favorite factory plugins that I use hand-in-hand with my third-party library.
Channel EQ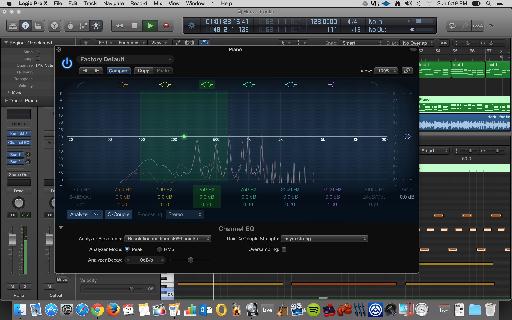 Channel EQ'"Click the arrow to open up some advanced options!
Ok, Ok'¦ I know what you're thinking. Channel EQ may not be the sexiest plugin in the world, but it can be incredibly useful. Did you know that Channel EQ includes a built-in analyzer? While you'll want to be careful not to fall into the habit of '˜mixing with your eyes and not your ears', the analyzer can be incredibly useful in identifying problem frequencies and obvious areas of sonic redundancy between tracks. I'm always surprised at how many people don't even know it exists.
Correlation Meter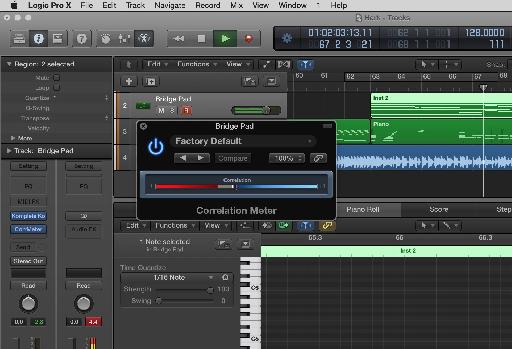 Correlation Meter'"Use the correlation meter to identify phasing issues.
Have you ever used a mic on the bottom of the snare as well as the top? Or how about something as common as just drum overhead mics? If you have, you should be using Logic's Correlation Meter plugin. This helpful little guy will let you know how much out of phase audio material you have in a stereo track. Simply put it on a stereo track, (or on a stereo bus and route multiple tracks to it) to have it analyze the audio and look for out-of-phase sounds. If it's in the red, it's worth a closer look (and listen!).
BPM Counter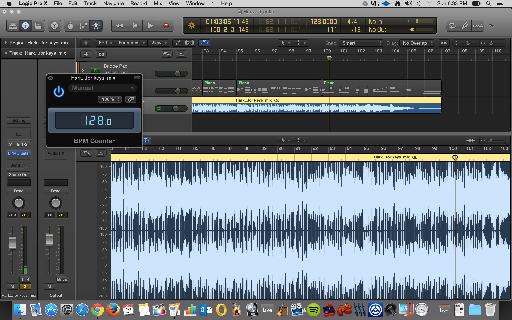 BPM Counter'"Don't know the tempo of a track? Fear not! The BPM Counter plugin is your friend.
If you work remotely with other musicians, you're probably getting an MP3 file and being asked to '˜play along, then send me back your part'. I work this way with a ton of different people, and I can't tell you how often I get sent something that doesn't have a tempo indicated in the file name. This can really kill my momentum if I wanted to get started right away and the collaborator isn't available to tell me the tempo they used. Simply drop the MP3 into an audio track, slap BPM counter on that track and you'll get an accurate picture of the tempo and can get to work.
Amp Designer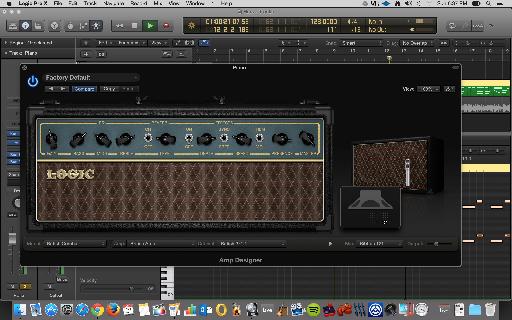 Amp Designer'"This plugin can absolutely hang with the '˜big boys'. Try it out!
Amp modeling and simulation is one technology that has truly grown in leaps and bounds over the years. Those of us who were around when it first popped up can remember the days where it was truly terrible. Now, however, we are in the dawn of a new age. There are a lot of third-party solutions out there, but Logic Pro X's amp designer can truly compete with the best of them. You have complete control over the cabinet, amp head, microphone choice, mic position, and just about every permutation thereof. Pair it up with the '˜Pedalboard' plugin to get your virtual rig really screaming.
Compressor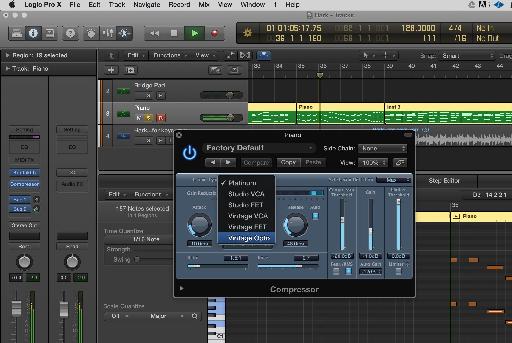 Compressor'"This guy is about 6 plugins in one!
Don't be fooled by Logic's single offering in this category. Although there may be only a single word there, '˜Compressor' actually features 6 different types of compression algorithms that would be 6 completely different plugins from most third-party companies. If you're looking for that classic '˜LA-2A' sound, you'll want to pick the '˜Vintage Opto' circuit type. If you want to give your drums a solid punch, check out one of the '˜FET' offerings. There may be only one compressor bundled into Logic Pro X, but it is likely the only one you need.
Logic Pro X is not the only DAW to include some pretty powerful processing right out of the box, check out your favorite DAW's offerings to see what it comes with'"you might be overlooking some useful tools!