Icarus2 is a powerful synthesizer-workstation. The audio-engine provides a huge sonic range, offers true high-end sound-quality and creates a wide range of sounds impossible with other synths. Icarus2 ships with 1600 hand-picked patches created by professionals.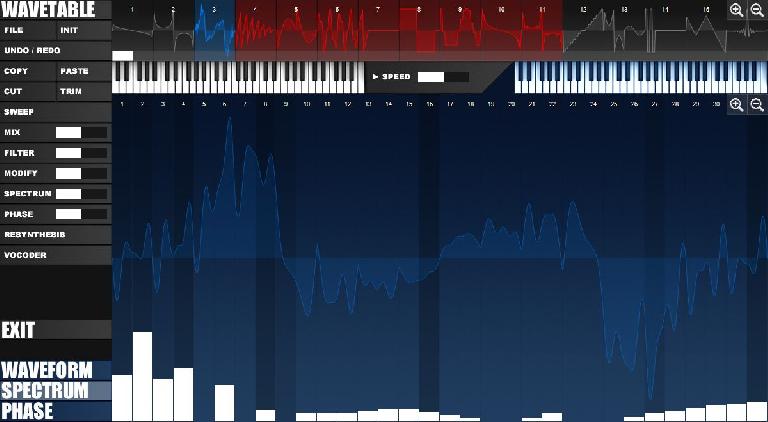 Icarus2 offers 54 different synthesis methods. The audio engine is not only able to create all classic synthesizer sounds. It can produce a vast range of fresh sounds, which are impossible with other products. The innovative '3D wavetable synthesis', which is exclusive to Icarus, creates a new dimension of sounds with dynamic expression and acoustic movement. Besides that many other unique synthesis-methods are available that can be combined freely.
Icarus comes with the largest collection of filters available within a synthesizer. The audio-engine offers many powerful features like a drum-sequencer, a built-in vocoder, re-synthesis, a glitch-sequencer, the most advanced wavetable-editor available, an extremely mighty oscillator section, MSEGs.
However, the synth still remains very easy to use. A comfortable interface with drag & drop support gives you instant help, visual feedback and immediate acoustic results. The audio engine offers high-end sound quality and extreme flexibility with low demands on the CPU.
Features
Sound engine with true stereo-architecture
3D-wavetable-synthesis: Waves can be morphed in 3 dimensions
Multicore-processor support
MSEGs with BPM sync (multistage envelope generators)
Very flexible mod-matrix with precise modulation up to the audio-range
Efficient patch-browser
The most powerful wavetable-editor available on the market
Spectrum-editor for editing single harmonics
The re-synthesis allows you to rebuild any sound with a mouse-click
A random-buttom allows you to create new sounds with a mouse-click
Sample-import and automatic tuning
54 different synthesis-modes that can be combined
Dual multi-mode filters with 2 x 62 filter types
2 x 8 distortion types
3 x 53 effects, vocoder, trancegate
10x stereo Hypersaw, unison, stacks
Polyphonic, monophonic, legato
Up to 256 waveforms per wavetable
Unlimited number of wavetables and waveforms
Random-generator for wavetables
Midi-learn
MPE-support (Midi polyphonic expression)
Context sensitive help
Drag & drop modulation
Punchy envelopes and very fast LFOs
Expandability
Customizable user interface
Can import and export samples, waveforms or wavetables in wav format
Standalone version for PC
Flexible preset-management
Microtuning for enhanced chords
Equalizer with dynamic bass-boost and psychoacoustic processing.
Free support and updates