Ci sono alcuni processi fondamentali che rimangono saldamente in "categoria gergo" per alcuni principianti. Sebbene la normalizzazione è disponibile come funzionalità di DAW quasi tutti (e software di editing audio), alcuni utenti potrebbero ancora non sapere quando usarlo.
Hopefully this Quick Tip will go some way to clarifying when to apply normalization techniques to your music.

Che cos'è normalizzazione?
Dato che questa è solo una breve descrizione del processo che non sarà approfondire troppo pesantemente nella matematica. Essenzialmente, la normalizzazione è un processo che aumenta il livello di tutto l'audio di un pre-definito il massimo senza clipping.
Quando l'audio viene normalizzato il software cercherà il file per un livello di picco e spostare questo al livello massimo definito. Il resto del file sarà poi portato allo stesso livello relativo. Questo è il modo di ritaglio zero è raggiunto.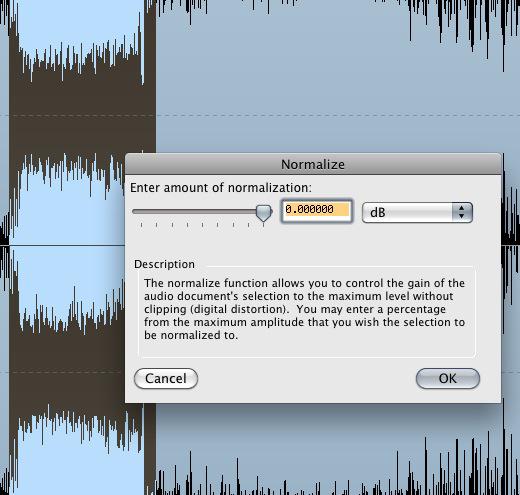 Molte applicazioni semplificare il processo di normalizzazione e utilizzo 0dB come valore massimo predefinito, mentre altri si permettono all'utente di pre-definire il livello. Potrai trovare di solito quella dedicata, editori campione professionali come Peak Pro (OSX) e Wavelab (Windows) sarà sport un set di funzionalità più completa.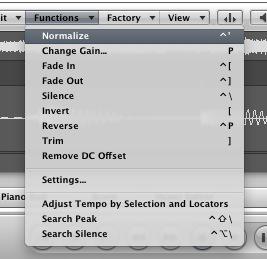 Quando Normalizza
La normalizzazione può essere un grande strumento per aumentare rapidamente il livello di un campione o di registrazione, senza preoccuparsi di clipping. Ricordate che questa è solo una spinta parente del segnale, in modo che nessun elaborazione vera e propria si svolge. L'audio dovrebbe uscire suona lo stesso che è andato in!
Il palcoscenico ideale per applicare la normalizzazione è solo dopo aver applicato alcune elaborazioni ed esportato il risultato. Compressione, effetti di modulazione o di qualche altro processo potrebbe aver ridotto il vostro guadagno. La normalizzazione può aiutare qui.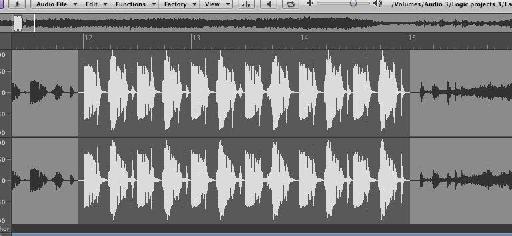 Naturalmente si potrebbe semplicemente aumentare il guadagno più tardi, ma applicando la normalizzazione può essere una soluzione rapida e vi darò un buon livello di guadagno sano diritto alla fonte. Questo spesso può aiutare a mescolare un suono dinamico e vi darò un segnale bello caldo entrare in ulteriori processori.
Procedendo con cautela
Ci sono situazioni in cui si potrebbe desiderare di pensare due volte prima di normalizzazione come opzione. La ragione principale di questo è che quando si aumenta di guadagno con qualsiasi tecnica, non è solo il livello del segnale che è aumentata, ma anche il livello di rumore o difetti presenti nel vostro audio.
Con questo in mente, se si sceglie di normalizzare una registrazione molto tranquilla che ha un rumore abbastanza alto, il rumore sarà aumentata con il segnale. Questo sarà solo portare ad un livello di rumore più elevati e che non è mai una buona cosa.
In queste situazioni è probabilmente una buona idea di tornare al tavolo da disegno o pensare di restauro o di strumenti di riduzione del rumore. In molti casi però, la normalizzazione può essere uno strumento estremamente utile e certamente un processo per essere a conoscenza.
Dai un'occhiata a queste guide per ulteriori Studio e tecniche di registrazione!