Il ya quelques processus de base qui restent fermement dans la catégorie «jargon» à certains débutants. Bien que la normalisation est disponible comme une caractéristique de DAW à peu près tous (et logiciel d'édition audio) certains utilisateurs peuvent toujours pas savoir quand l'utiliser.
Hopefully this Quick Tip will go some way to clarifying when to apply normalization techniques to your music.

Quelle est la normalisation?
Comme ce n'est qu'une brève description du processus, nous ne serez pas plonger trop lourdement dans les maths. Essentiellement, la normalisation est un processus qui augmente le niveau de l'audio à un maximum pré-définis sans écrêtage.
Quand l'audio est normalisé votre logiciel va rechercher le fichier pour un niveau de pointe et de déplacer ce jusqu'au niveau maximum défini. Le reste du fichier sera alors mis à le même niveau relatif. Voilà comment écrêtage zéro est atteint.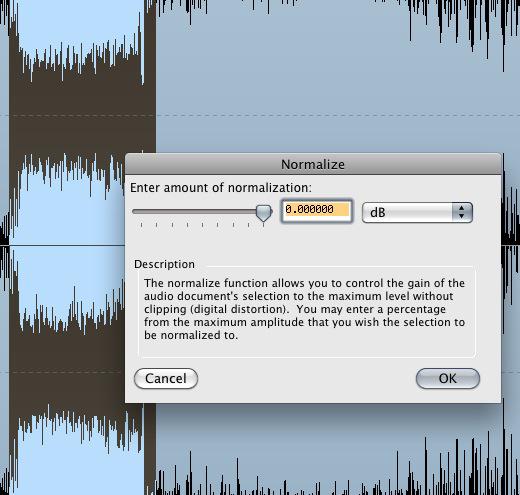 De nombreuses applications de simplifier le processus de normalisation et l'utilisation 0db que le maximum par défaut tandis que d'autres ne permettent à l'utilisateur de prédéfinir le niveau. Vous trouverez généralement que dédiées, les éditeurs de l'échantillon professionnels tels que Peak Pro (Mac OSX) et Wavelab (Windows) arborera un ensemble de fonctions plus complètes.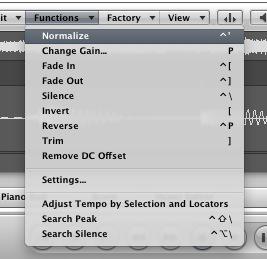 Lorsque pour normaliser
Normalisation peut être un excellent outil pour rapidement augmenter le niveau d'un échantillon ou un enregistrement sans se soucier de l'écrêtage. Rappelez-vous ceci est juste un coup de pouce relative de votre signal, donc pas de véritable traitement est en cours. Votre audio devrait sortir sonne le même que celui entra!
L'étape idéale pour appliquer la normalisation est juste après que vous avez appliqué un traitement et exporté le résultat. Effets de compression de modulation, ou un autre processus peut avoir réduit votre gain. Normalisation peut vous aider ici.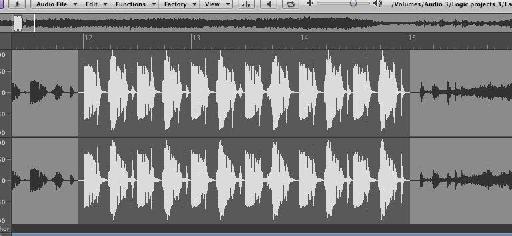 Bien sûr, vous pourriez simplement augmenter le gain plus tard, mais l'application de la normalisation peut être une solution rapide et vous donnera un niveau de gain bonne santé à droite à la source. Cela peut souvent vous aider à mélanger un son dynamique et vous donner un signal bien chaude entrer dans les transformateurs secondaires.
Progresser Prudemment
Il ya des situations où vous pourriez vouloir penser deux fois à la normalisation comme une option. La raison principale à cela est que lorsque l'on augmente de gain en utilisant n'importe quelle technique, ce n'est pas seulement votre niveau de signal qui est accrue, mais également le niveau de bruit ou défauts présents dans vos fichiers audio.
Dans cet esprit, si vous choisissez de normaliser un enregistrement très calme qui a un plancher de bruit assez élevé, le bruit sera augmenté avec le signal. Cela ne fera que conduire à un niveau élevé de bruit et qui n'est jamais une bonne chose.
Dans ces situations, c'est probablement une bonne idée de retourner à la planche à dessin ou de penser à la restauration ou les outils de réduction du bruit. Dans de nombreux cas cependant, la normalisation peut être un outil extrêmement utile et certainement un processus pour être au courant.
Consultez ces tutoriels pour plus de Studio et Techniques d'enregistrement!