Hay algunos procesos básicos que se mantienen firmemente en la "categoría de la jerga" a algunos principiantes. A pesar de la normalización está disponible como una característica de casi todos los DAW (y el software de edición de audio), algunos usuarios no pueden quedarse sin saber cuándo usarlo.
Hopefully this Quick Tip will go some way to clarifying when to apply normalization techniques to your music.

¿Qué es la normalización?
Como esto es sólo una breve descripción del proceso que no va a ahondar demasiado en las matemáticas. En esencia, la normalización es un proceso que aumenta el nivel de cualquier archivo de audio a un máximo predefinido sin recortes.
Cuando el audio se normaliza su software de búsqueda en el archivo de un nivel máximo y mover este al nivel máximo definido. El resto del archivo se llevó hasta el nivel relativo misma. Esta es la forma de recorte cero se consigue.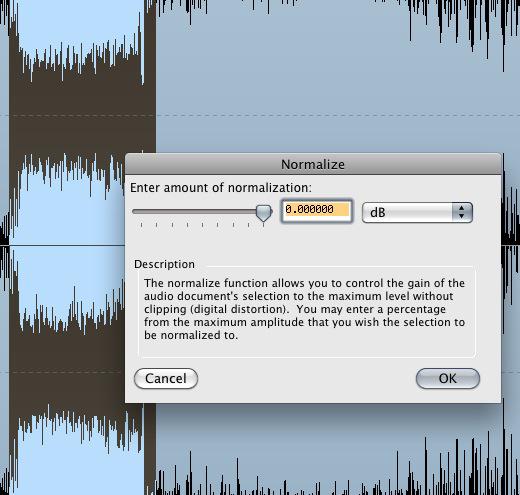 Muchas aplicaciones de simplificar el proceso de normalización y el uso de 0 dB como máximo por defecto, mientras que otros permiten al usuario pre-definir el nivel. Por lo general, encontrará que los editores dedicados, profesionales, como muestra de Peak Pro (OSX) y Wavelab (Windows) lucirá un conjunto de características más completo.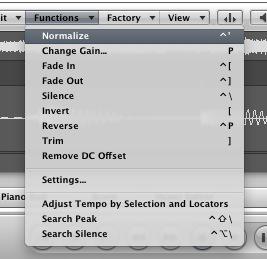 Cuando a normalizar
La normalización puede ser una gran herramienta para rápidamente aumentar el nivel de una muestra o una grabación sin tener que preocuparse de recorte. Recuerde que este es sólo un impulso relativo de la señal, así que no hay proceso real está teniendo lugar. El audio debe salir a emitir el mismo que entró!
El escenario ideal para aplicar la normalización es sólo después de haber aplicado algún tipo de procesamiento y exporta el resultado. Compresión, efectos de modulación o algún otro proceso puede haber reducido su ganancia. La normalización puede ayudar aquí.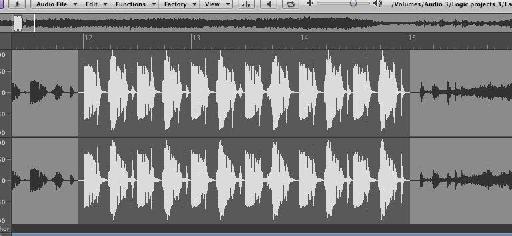 Por supuesto, usted podría simplemente aumentar la ganancia más tarde, pero la aplicación de la normalización puede ser una solución rápida y te dará un buen nivel de ganancia saludable a la derecha en la fuente. Esto a menudo puede ayudar a mezclar un sonido dinámico y le dará una señal bien caliente entrar en otros procesadores.
Avanza con cautela
Hay situaciones en las que es posible que desee pensar dos veces acerca de la normalización como una opción. La razón principal de esto es que al aumentar la ganancia en cualquier técnica, no es sólo el nivel de la señal que se incrementa, sino también el nivel de ruido o defectos presentes en el audio.
Con esto en mente, si usted elige para normalizar una grabación muy tranquila que tiene un nivel de ruido bastante alto, el ruido se incrementa con la señal. Esto sólo conducirá a un nivel de ruido superior y que nunca es una buena cosa.
En estas situaciones, es probable que sea una buena idea volver a la mesa de dibujo o pensar acerca de la restauración o las herramientas de reducción de ruido. En muchos casos, sin embargo, la normalización puede ser una herramienta muy útil y, ciertamente, un proceso para tener en cuenta.
Echa un vistazo a estos tutoriales para más estudio y técnicas de grabación!