There are some basic processes that remain firmly in the "jargon category" to some beginners. Although Normalization is available as a feature in just about every DAW (and Audio Editing software) some users may still not know when to use it.
Hopefully this Quick Tip will go some way to clarifying when to apply normalization techniques to your music.

What is Normalization?
As this is only a brief description of the process we'll not delve too heavily into the maths. Essentially, normalization is a process that raises the level of any audio to a pre-defined maximum without clipping.
When audio is normalized your software will search the file for a peak level and move this to the defined maximum level. The rest of the file will then be brought up to the same relative level. This is how zero clipping is achieved.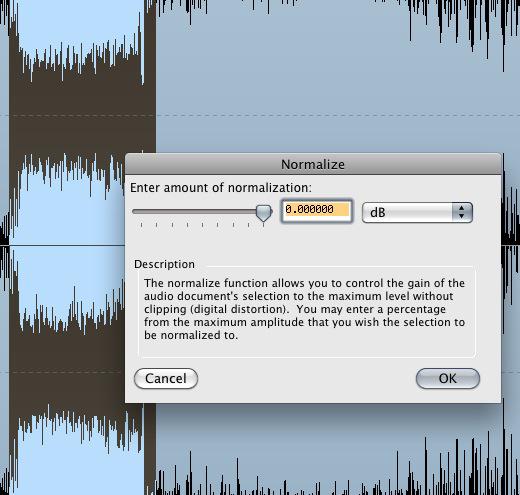 Many applications simplify the normalization process and use 0db as the default maximum while others do allow the user to pre-define the level. You'll usually find that dedicated, professional sample editors such as Peak Pro (OSX) and Wavelab (Windows) will sport a more comprehensive feature set.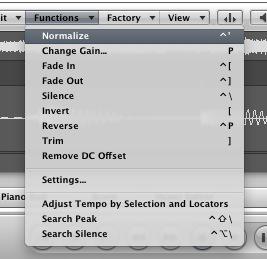 When to Normalize
Normalization can be a great tool for quickly boosting the level of a sample or recording without worrying about clipping. Remember this is just a relative boost of your signal, so no real processing is taking place. Your audio should come out sounding the same as it went in!
The ideal stage to apply normalization is just after you have applied some processing and exported the result. Compression, modulation effects or some other process may have reduced your gain. Normalization can help you here.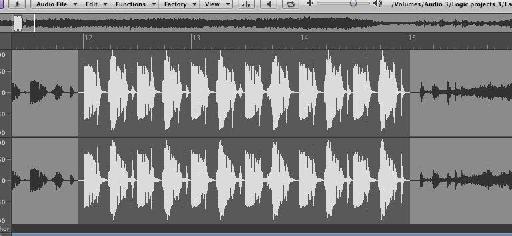 Of course you could simply raise the gain later but applying normalization can be a quick fix and give you a good healthy gain level right at the source. This may often help you to mix a dynamic sound and give you a nice hot signal going into further processors.
Progressing Cautiously
There are situations when you might want to think twice about normalization as an option. The main reason for this is that when increasing gain using any technique, it's not just your signal level that is increased but also the level of any noise or defects present in your audio.
With this in mind, if you choose to normalize a very quiet recording that has a fairly high noise floor, the noise will be increased with the signal. This will only lead to a higher noise level and that is never a good thing.
In these situations it's probably a good idea to go back to the drawing board or think about restoration or noise reduction tools. In many cases though, normalization can be an extremely useful tool and certainly a process to be aware of.
Check out these tutorials for more Studio and Recording Techniques!