We have written about the impressive, forthcoming Tinami MD-1 MIDI modular controller before - see here. Now the company tells us that after two years of development it's almost ready and you should be able to get your hands on one soon - provided the Kickstarter goal is reached by October 11th 2018. One thing that's particularly unusual about this hardware is that it will be custom built to your specification when you order it, meaning you pay only for the features that you use, and not for things you don't want. To accommodate this, the software is also designed to adapt to any hardware configuration.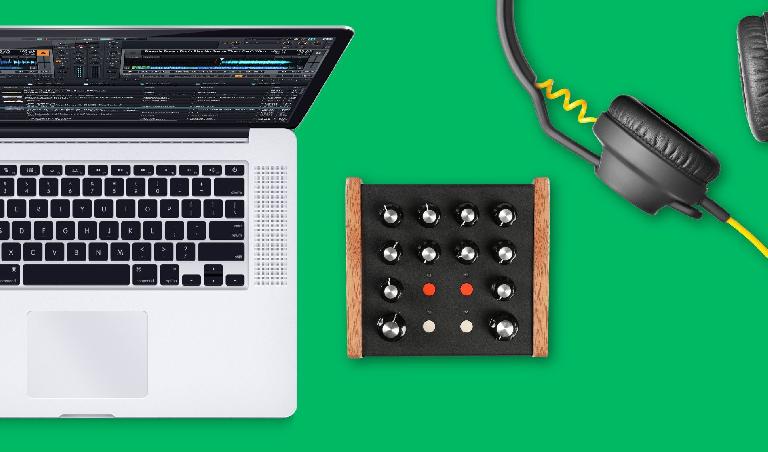 The difference between most MIDI controllers and the MD-1 is that it can be individually tailored through Tinami's website when you buy. It's simple to do by just dragging and dropping the components you need! Knobs, buttons and faders are available for users to design their own controller layout. This allows them to configure a unique controller that best fit their live set or studio needs.
Latest Update
Here's what the developers say about the almost-finished design. "We want MD-1's versatility to be its most important feature. Therefore, we are working on adding 16 memory slots to the controller that can be quickly browsed through the function buttons. This feature will give the MD-1 the chance to work with different gear, sessions, plugins, VSTs or projects without configuring the controller every time you want to use it. In a nutshell: 16 controllers in one!
We want to give our users the power of complete customization. That's why we have been working to make MD-1 modular in an affordable way.
Are you tired of the current layout? Why not try to disassemble the case and rearranging the components? Our mainboard and each component is designed in a way that can be easily rearranged with just a screwdriver and minimal set of skills. Currently we have most of the hardware design needed for this feature solved.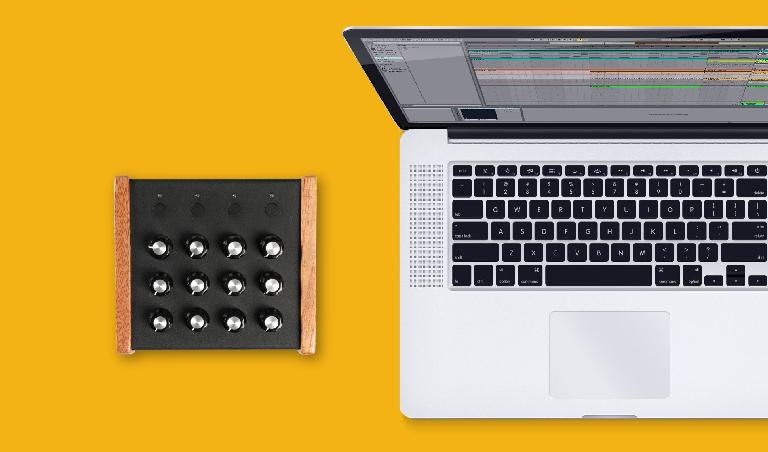 We are working to add an affordable alternative for sensing each component, so every time a user rearranges MD-1 components our MIDI editor software automatically reads the controller's new layout. This is truly important for us, since we want it to be very simple for you every time you want to rearrange the layout.
At the moment we are adjusting the case so it can be opened and closed as easy as possible."
Development
Tinami started in 2016 as a thesis project for an Interaction Design Masters Program in IED Barcelona. As half musician, half designer Sebastian wanted to mix both of his passions to find new ways to explore and feel music production and performance. He dedicated a great amount of time studying the relationship between artists and their MIDI controllers in order to design the MD-1.
Our MIDI editor software is called MD-1 Blueprint. You'll be able to configure each message sent by the components. Each component can be configured to send Note Number, Control Change, Sysex and NRPN messages. Once your configuration is ready you can sync it with your controller to save it in your device.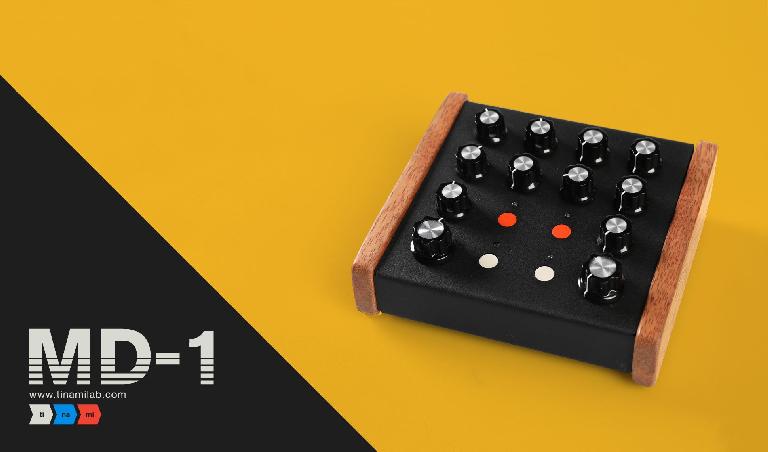 Features
16 components MIDI controller.
Custom components: knobs, buttons or faders.
16 memory presets for MIDI configurations.
Function buttons for shortcut access to presets and device global MIDI channel.
MD-1 Blueprint MIDI editor software: Note Number, CC, Sysex & NRPN compatible.
Parameter value instrument block: to avoid value jumps with potentiometers when changing presets or loading new sets.
MIDI DIN In and Out.
USB type b connector.
12v DC power connector for computerless setups.
Sturdy metal case and wood panels.
Portable: 15.7cm x 15.2cm x 4.5cm / 870g