Tinami MD-1, Customizable MIDI Controller, Gets New Features
Here's the latest news for the curiously cool customizable Tinami MD-1 MIDI controller. It looks set to be available in February 2018 for under €200!!
The MD-1, launched at Sonar in 2017, is a MIDI controller that wouldn't look out of place in a Moog Music synth line up. There's a reason for this of course, the Tinami MD-1 is designed to be a perfectly customizable MIDI controller that feels as much like an instrument as hardware synths do.
Originally sheduled to release in Q4 2017, the release for this controller you can customise with buttons, knobs and sliders has been pushed to around February 2018. The fantastic news is, while the price is still not confirmed, they are aiming at below €200!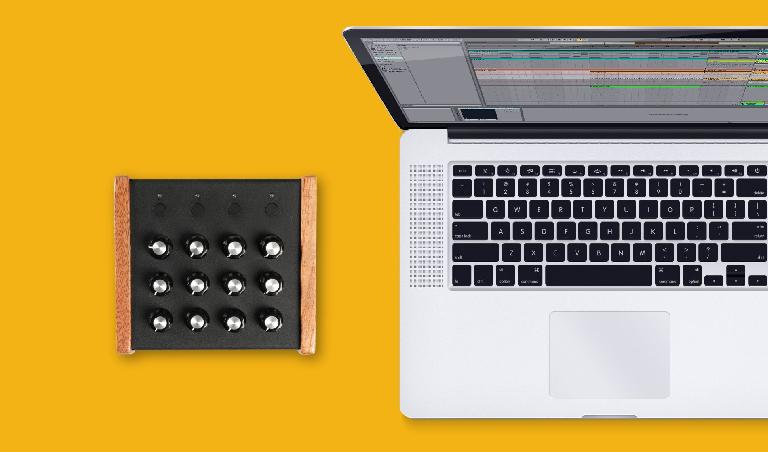 Here's the latest news and feature developments for the MD-1:
Based on a behavioural study with musicians, producers and performers Tinami Team defined that the future of MIDI controllers is customisation. "MIDI controllers let users control any instrument or software they need, so we have endless usage possibilities. MIDI controllers should work the same way" says Sebastián designer and CEO of Tinami. What differentiates Tinami from controllers that are now available in the market is that their principal objective is to let users build a controller for each one of their needs, unlike generic devices that forces users to accomplish different tasks in only one layout delaying the workflow of live performances and in the recording studio.
MD-1 is a 4x4 (16 components) MIDI controller that users can design through Tinami's website. Depending on the software you want to control or the action you want to perform in your live set, you can choose between buttons, knobs and faders to tailor your own controller. This was basically what Tinami showed up on Sonar Barcelona 2017, but there are still some extra features being added to the final version of the controller. "During this months of development, we received a lot of feedback from all the artists interested in our project. We are very grateful with all the people that wrote us during this months and we are very excited to reveal the new features we've been adding to the MD-1. Most of this are focused to bring versatility to the controller".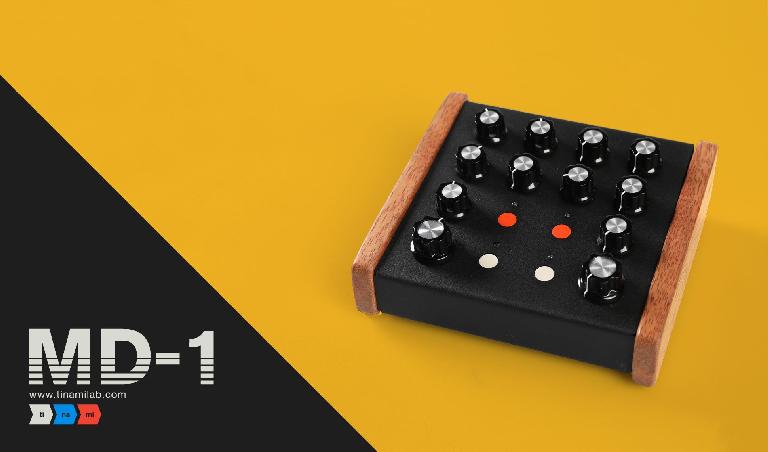 MD-1 New Features
Memory Slots: The top priority of the new features was to make the MD-1 more versatile, that's why each device will have memory slots. Users will be able to save presets through a software utility that allows to configure each component of the controller. Now you will be able to control different parameters with only one MD-1.
Knobs value memory: Now that users can save presets Tinami team worked to add a security measure to avoid value jumps between different parameters. If you change presets, knobs will be disabled until you get the pot indicator in the correct value of the parameter.
Sysex / NRPN support: Another new feature that will make the MD-1 more versatile is the support of Sysex and NRPN messages. This will bring more compatibility with specific hardware and software.
Hardware update: MD-1 now has 2 side buttons that will help users navigate through the memory slots and to select the device MIDI channel. MD-1 won't have a screen to navigate through this new options, all the interaction will take place on the controller interface itself.
MIDI in/out: Final version of MD-1 will have 5 pin MIDI in/out ports to add compatibility with instruments.
Release Date:
Receiving users feedback and adding all these new features based on suggestions have delayed Tinami MD-1 release date. At the moment Tinami team is still working on this new version and they hope around February and March the crowdfunding campaign will be out to start selling the first units.
Price update:
There's still not a final price for the controller, however affordability is still one of the priorities of Tinami so they are working hard to keep controller's construction high quality and to sell each device for a price below €200.