Combining the immediacy and tactility of hardware synths with the convenience and recall of software is what Momo Müller is all about. He's already got MIDI editors available for the Roland TR-09, JP-08, JX-03, JU-06, Korg MicoKorg, and Novation Circuit to name but a few.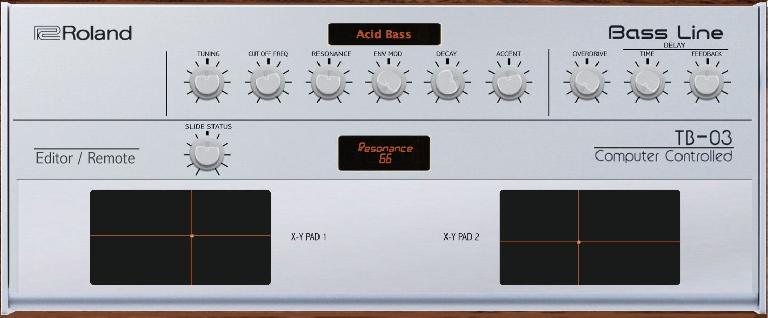 Well, now all Roland bass-heads (aka. Boutique TB-03 owners) can take advantage of automation functions that are saved inside your DAW too. Momo has released his TB-03 (the Boutique version of the TB-303) MIDI editor for Mac and PC as a plugin and a standalone app for just €5.90.
Here's more info direct from Momo Müller:
The "TB-03" parameters can be automated, they can be stored in your Project. So you can integrate your TB-03 Bass Line into your DAW project and control it. For live performances you can integrate stored automation from the filter etc. into the live set.
With the X-Y-Pad any controller can be selected and controlled. You can rename the Editor Patch and safe you sound as VST Presets (..fxp).
The hidden parameter "Slide Status",can be changed on the "TB-03 Midi Editor", which are not present on the TB-03 surface.
The Editor is possible as VST and Standalone for PC 32/64 Bit and VST, AU and Standalone for Mac.