This Street Piano Found In Vancouver Secretly Contains A Roland Synth!
The piano keys on this unique instrument spotted in Vancouver let the public loop samples and remix the new single from one of Canada's top electronic artists, Conro. Here's how it happens.
Here's something you don't see every day. Monstercat, an international music label based in Vancouver, surprised the public with a one of a kind street piano that plays electronic music in a new video. The video also features a performance from Conro, who teases his new track titled Heartbeat. The custom creation looks like an ordinary piano, but has been retrofitted with a Roland JUNO-DS88 Synthesizer that lets the public create their own remix of the track. It also blasts the music from hidden Roland CUBE Street EX Battery-Powered speakers. Other surprises include music-synced LED lights and a fog machine.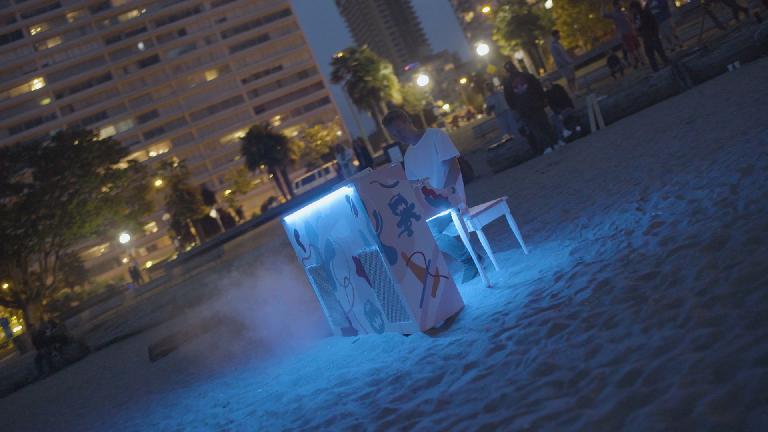 To create the piano, Monstercat partnered with Roland Sound and worked one-on-one with the artist, Conro, to deconstruct his new single to be programmed into the electronic keyboard using Ableton Live software. Each note on the keyboard has been quantized to eliminate imprecision, allowing the general public to create sounds that flow seamlessly together, no matter their musical ability.
Monstercat hopes their version of a street piano will encourage people to come and experience the joys of electronic music at the Monstercat Compound event, which returns for its third year on Saturday August 24th. Compound is a FREE street party that takes place outside of the Monstercat HQ in Railtown.The street piano will be showcased for attendees to try their hand at remixing Conro's newest track. Monstercat is a new-age record label that is the convergence of an independent label, tech startup, and media company.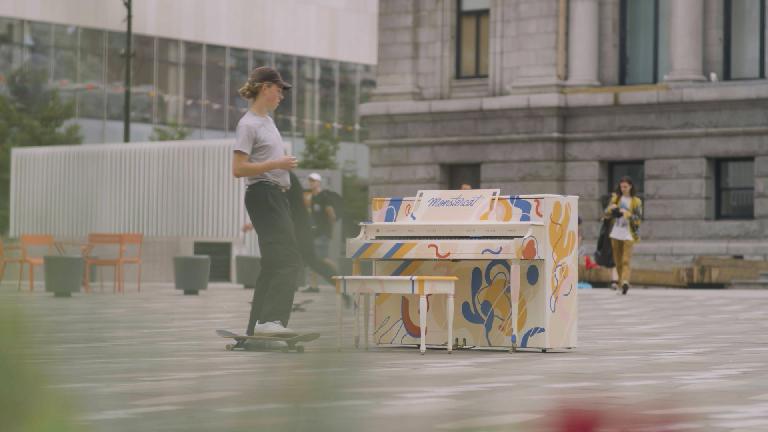 Conro, born Conor Patton, is one of Canada's top electronic artists. Chart-topping hits include a top 10 in Billboard's Dance Airplay chart with "Trippin'" (at #7) and two top 20 hits. Conro will be performing at Monstercat's Compound event on August 24th.