So, you want to program your original TR-808, Roland Boutique TR-08 or Roland AIRA TR-8 & TR-8S with classic drum patterns? This website provides an intuitive, graphically-rich and interactive experience to help you do just that.
808.pixll.de is the biggest drum machine library for patterns of the Roland TR-808, TR-08 or TR-8/TR-8S. It's a community too, so you can join for free and publish your own 808 drum patterns for yourself only, or for others to share in. You can create A & B variations for patterns and intros and fills. Additionally you can search for drum pattern classic's from artists such as Afrika Bambaataa, Kraftwerk, New Order, Paul Hardcastle and Marvin Gaye!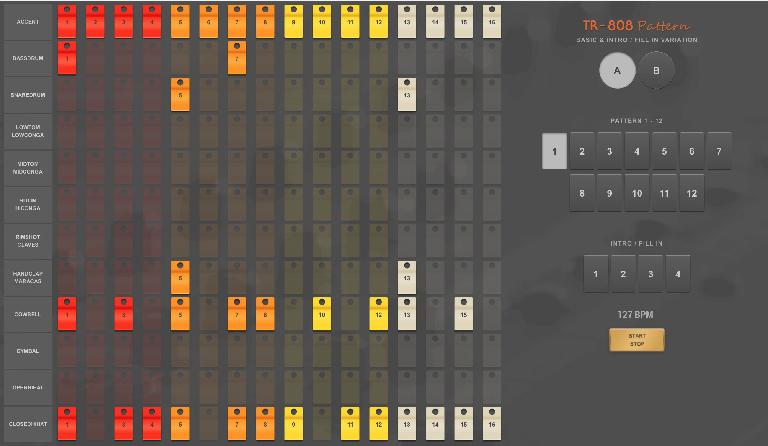 Some of the classic drum patterns have sound examples you can listen to. They all looks awesome. It would be great if the sound examples were more interactive. i.e. they adapted to the pattern being selected. Perhaps that's something the makers of this site can implement in the future.
Now if only we could have a pair or Adidas 808 trainers to move to these beats... life would be complete!