News reaches us of a cool new product that's a little different to the usual Eurorack gear, and it's on Kickstarter now. Lightstorm from Strange Electronic is a voltage controlled LED lighting module for studios and live performances, and here's what its developers say about it.
"The Lightstorm Eurorack Case integrates voltage-controlled LED lighting made possible by the Lightstorm Module, bringing creative lighting into the synthesizer workflow. The module goes beyond audio-reactive effects. Now any control voltage - LFOs, envelopes, sequencers - can control full-spectrum LED lighting.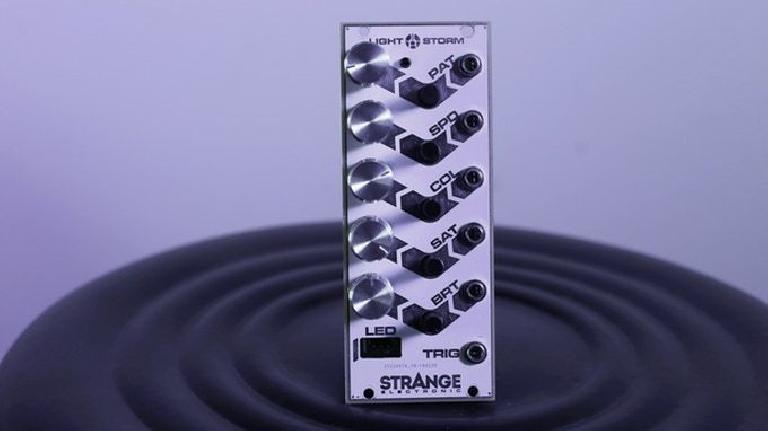 The Lightstorm Module aims to bring simple and comprehensive control of LED lights in 10hp. The module has a port for LEDs plug in on both the front and the back that fits the standard 3-wire LED connector. The module generates moving and colorful visuals that are voltage controlled. The controls consist of six parameters: pattern, speed, color, saturation, brightness and trigger.
The pattern parameter will fluidly transition between the five patterns, which are each a different of set stylized shapes and movements. Each pattern has unique modifiers controlled by the speed parameter and trigger input.
The color parameter selects two colors from a color palette that are applied to whatever pattern is selected. The colors are then affected by the saturation and brightness parameters.
The Lightstorm Module Package comes with an LED strip that has 72 addressable LEDs inside a metal casing with semi transparent plastic that diffuses the light of the LEDs. It has a minimalistic design making it easy to incorporate in a live show or in a studio.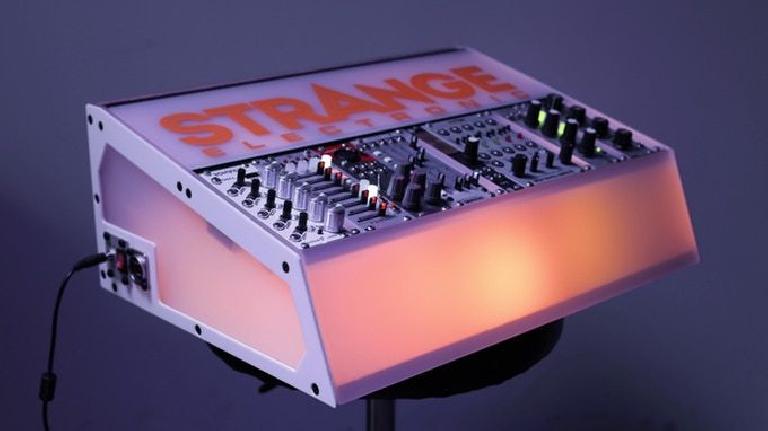 The Lightstorm Eurorack Case is an 84hp 6U case made out of frosted acrylic with built in LED lights. The case has a 30w power supply for the modules and a separate power supply for the LEDs so that they can't add any noise to power for the modules. The case is designed for live performance. When performing with the case lying flat, the ergonomic angle allows the audience to see the performer work the modules while playing comfortably. The case can also stand upright making for a more traditional studio setup of a Eurorack.
The Lightstorm Module uses a Teensy 3.2 micro controller that runs a custom program written in Arduino. We will be providing the source code for the module so that you can customize it to do whatever you want. All thats required is the Arduino IDE and Teensyduino.