We've come across eurorack synth modules that can interface with an iPhone or iOS device, but the MIDI-SEQ-8 from Personal Circuits might be the first we've encountered to date that plays nice with Android devices.
It's quite simple really. The MIDI-SEQ-8 is a step sequencer (no prizes there) that sends MIDI files over USB from an Android device to an analog synthesizer.
Here's some spec & features:
8 MIDI channels supported which can drive 8 synth voices
Play your own MIDI compositions on your synth from your phone
Create and play CV sequences up to 16 steps on 8 channels
Gate or Trigger mode
Adjustable Clock in BPM
Start / Stop /Rewind / Step
This Eurorack module "uses a PIC 24 bit microprocessor to convert the midi messages from the Android app into digital codes which are then converted into gate/trigger and control voltages for 8 channels with TI DACs. These are buffered with precision TI op amps providing precise tracking over three octaves and to within 0.01V over 5 octaves."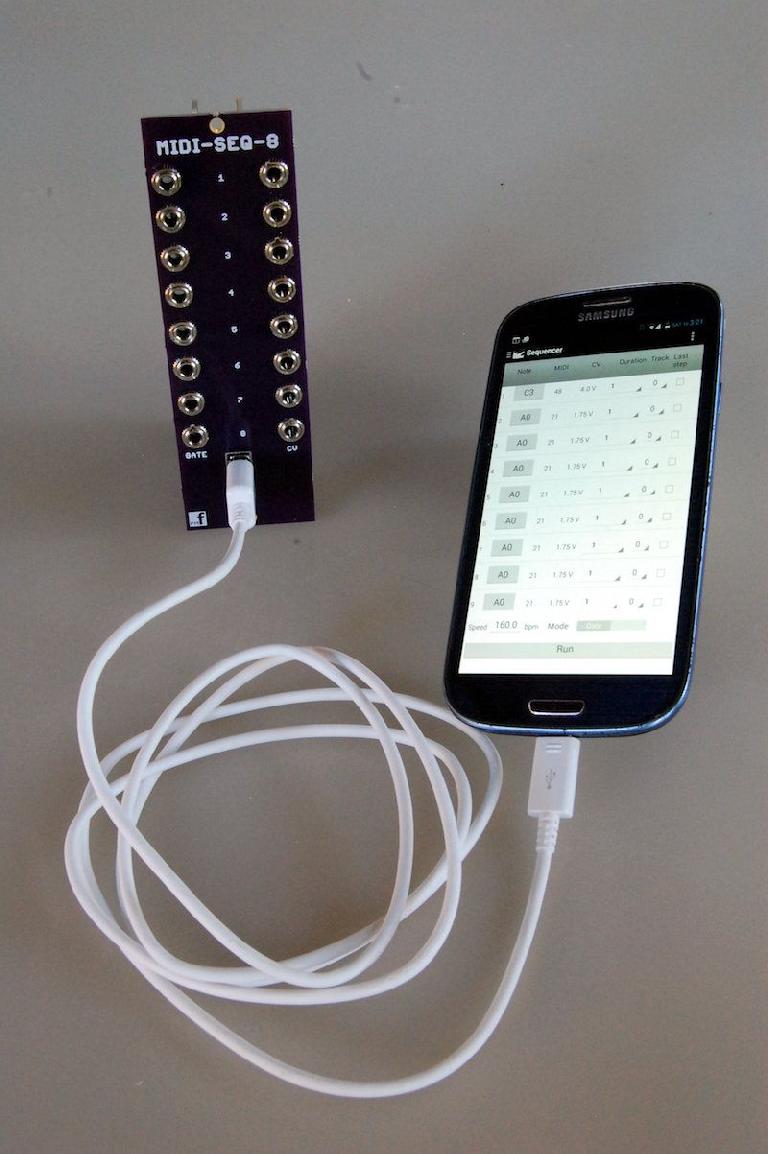 The MIDI-SEQ-8 retails for $149 USD and you can download the MIDI sequencer Android app too.
[Via: Routenote]
Buy MIDI-SEQ-8: https://www.tindie.com/products/pmfoundations/android-synth-interface-kit/
Download Abroid App: https://play.google.com/store/apps/details?id=com.pmfoundations.android.midiseq8