Ableton Link is a technology for iOS apps and a one that will soon be implemented into Ableton Live for Mac & PC. As an iOS app feature, Link is designed to sync the timing of multiple devices (including iOS) over a wireless network. Suddenly, we're talking about treating your computer or iOS device as an instrument which you could be using to jam (in sync) with those around you.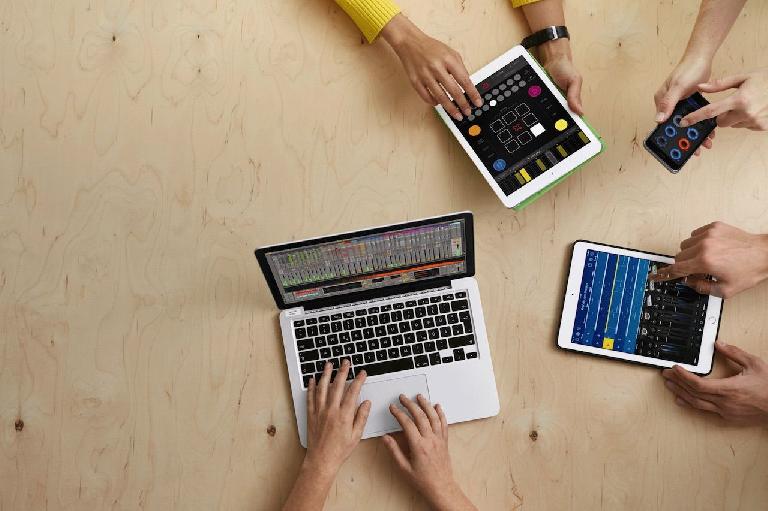 And yes, this is very much like bringing a living, breathing, band vibe to electronic musicians. It's a good thing and if the video is anything to go by it looks to be well implemented too. And perhaps this is just the beginning of what functionality Link will bring to the table? I'm thinking ahead a little here - and could be way off the mark - but, if you can sync timing, then should be easy enough to sync pitch/key too?
There are a number of apps which will be compatible with Ableton Link and developers who want to get involved just need to contact link-devs@ableton.com.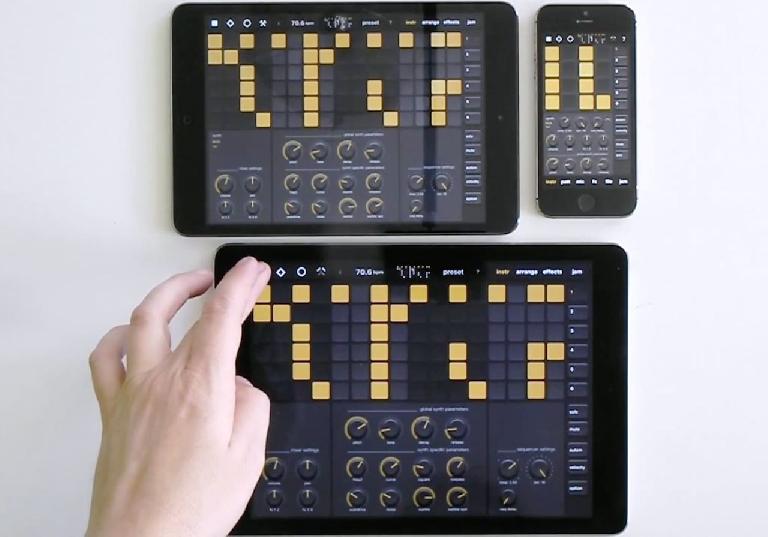 In this video, the clever folks at Elastic Drums have demoed how their currently unreleased version will work with Link, syncing 3 iOS devices, where any of the devices can be used to control the tempo. Of course, each device can be playing completely different instruments and sounds, but this example is designed to show how responsive and perfectly in-time Link works.
In the video Oliver Greschke speeds up, slows down and stops one of the devices and starts it again without interrupting the performance from the other two devices.
Link will soon be available to Live users as a free update, and to the wider music-making community as a built-in feature of a growing number of iOS apps.
Here's the official Ableton video showcasing what Link technology is capable of:
Learn more about Link: https://www.ableton.com/link