Gone are the days when we'd be shocked at the notion of a browser based DAW, drum machine or modular synthesizer. It's inevitable really. One day soon many more of us wil be making music in our browsers. Sure, web audio is still in its early days. But, the potential is so exciting it's surely going to rock the boat of the industry in a major way.
In the meantime, we can enjoy delightful web apps like this one, IO-808. As the name suggests it's a Roland TR-808 clone. Developer, Vincent Riemer, has attempted to create a faithful emulation of the original 808 in the humble web browser and he's done an excellent job. This is one 808 in yrou browser you won't know instinctively how to use unless you're familiar with the original hardware 808. There is a useful tutorial included. And don't let the authentic approach put you off.
IO-808 is as fun and fullly featured to play with, as it is beautiful to look at. The selector for each sound and the step sequencer behave really nicely.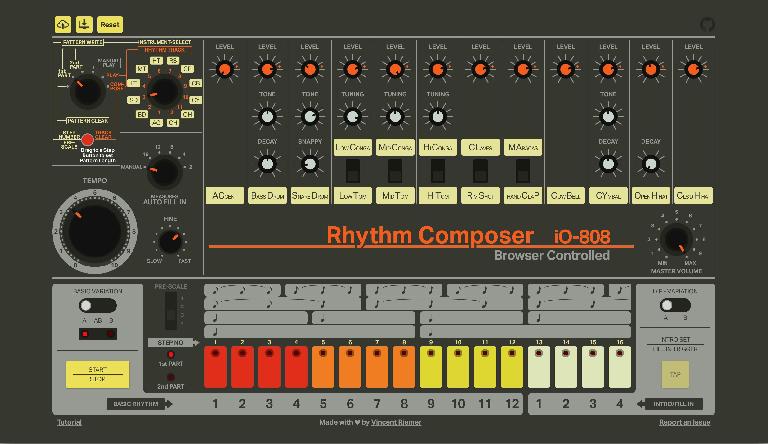 Of course, IO-808 is free to use, and surprisingly, we found it works better in Safari than Firefox, though we haven't tested Chrome which is usually top of the browsers for web audio performance. I haven't had an luck saving sequences yet, though the upload function seems to work fine.
Be warned that laying down beats in IO-808 can become additctive. So if you're caught out at work... don't blame AskAudio ;-)