This DIY Synth, Noisy Bstrd, Screams And Spits A Rainbow Of Noise
The name says it all. But if you need more of an indication about what this harsh noise making DIY synth is best suited for... well, probably not ideal for conventional meditation music.
One week ago I attended a one day DIY synth building course with Phantom Chips in Bristol, UK. By the end of the day, and admittedly with a littler help, I came away with a single oscillator synth embedded inside a cuddly toy where I could adjust modulation of the square wave by pulling the ears the fluffly dog (the toy, not a real dog!)
Sounds cutesy? Well, it was/is educational and fun. The teacher, Phantom Chips, aka. Tara Pattenden, is no stranger to making interesting synths, controllers, and noise machines that encourage interaction. Her latest DIY synth box is aptly called Noisy Bstrd... because... well, it is just that. But there's plenty of tweaking potential to get some interesting textures and tones and a light controlled osicllator for more hands on/hands off fun. Tara has now made these enticing machines available for sale too.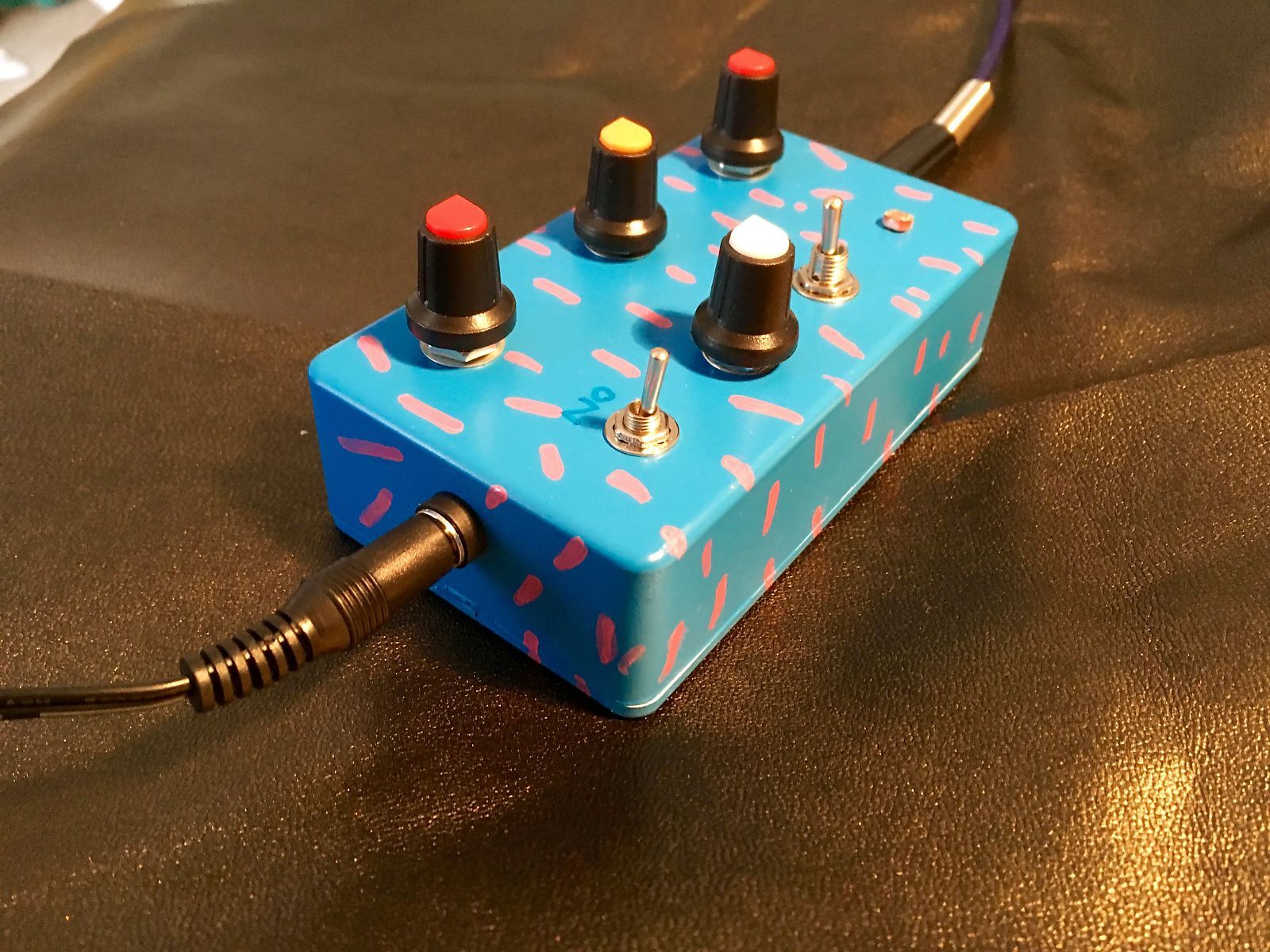 If you're into making mega harsh noises and layering noise upon noise, then NOISY BSTRD is going to be right up your street. It features three frequency mixed oscillators that clash and swell. A fauxcoder adds an extra noise layer.
Features
2 x knob controlled oscillators
1 x controlled fauxcoder
1 x light controlled oscillator
Switch between 2 or 3 oscillators
1 x Volume control
1/4" jack socket
Plastic hand painted box
Noisy Bstrd is well constructed. I had the chance to play with one last week and was enthralled. It runs on 9v power, centre negative (common guitar pedal power). Power supply not included.
If you have custom requests or want a mod you can drop her a line as these can often be accommodated.