Using code from two Mutable Instruments modules, Peak and , two Teensy boards, and the JIGMOD prototyping system, KBob has created a very capable synth drum machine.
Take a look/listen to the drum machine in action. You may well be impressed with how this project sounds:
KBob explains how the Mutable Instruments eurorack modules' code is released open source. Interested? You can find them here. KBob used the code for the Mutable Peaks module.
"Peaks is primarily an envelope generator, but it also has a drum synth built in. The drum synth has three voices: bass, snare, and high hat. I started with the peaks source code and extracted those three synths.
"The drum synth runs on the Teensy 3.1 on the right-hand breadboard. It receives triggers either from the button at the bottom right or from the left-hand Teensy. It also reads four potentiometers on the right side. It sends I2S signals to the Teensy Audio Adapter at the upper right corner. The audio board has a DAC and a headphone jack."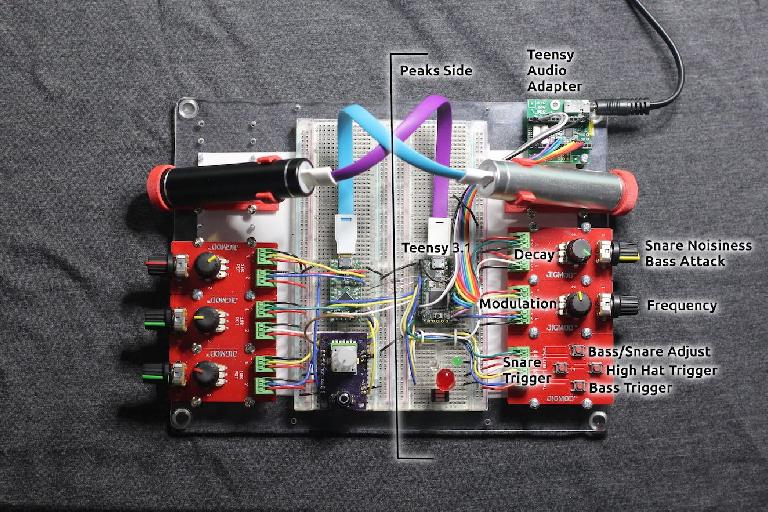 There's plenty more detailed info on how KBob made this drum machine, and quite frankly we're impressed both with his results and the fact Mutable Instruments release the code for their eurorack modules as open source.
Want to make or hack your own drum machine? KBob's 3 day experience might be a great place to start.