San Francisco, CA -- April 19, 2016 --- Magic Instruments, the musical instrument company reinventing the way music is played, is excited to announce the presale launch of the Magic Instruments Rhythm Guitar – designed to allow anyone to instantly play music. Re-imagining the hard-to-learn and centuries-old user interface of a traditional guitar, the Magic Instruments Rhythm Guitar simplifies the playing process with an easy-to-use button-based fretboard, so anyone can be musically expressive and play their favorite songs at first sight without musical training.
"I studied piano at The Juilliard School for almost a decade, but when I tried to learn the guitar, I found that my physical skills and musical knowledge weren't easily transferrable and ultimately quit out of frustration. When I learned that 90% of people learning guitar also quit in the first year because of the difficult learning curve, I wanted to change that. With Magic Instruments, we want to give anyone who wishes they could play music, a fun and new kind of instrument that lets them play instantly," said Magic Instruments Co-founder and CEO Brian Fan.
Intuitively designed by Ammunition Group and Magic Instruments, the Rhythm Guitar incorporates software with musical intelligence into a traditional guitar body, and features a button-based fretboard that allows players to select entire chords with a single touch and traditional guitar-style strings for strumming chords or finger picking single notes. Players can select from six guitar sounds as well as a bass guitar mode, and play instantly via the built in speaker.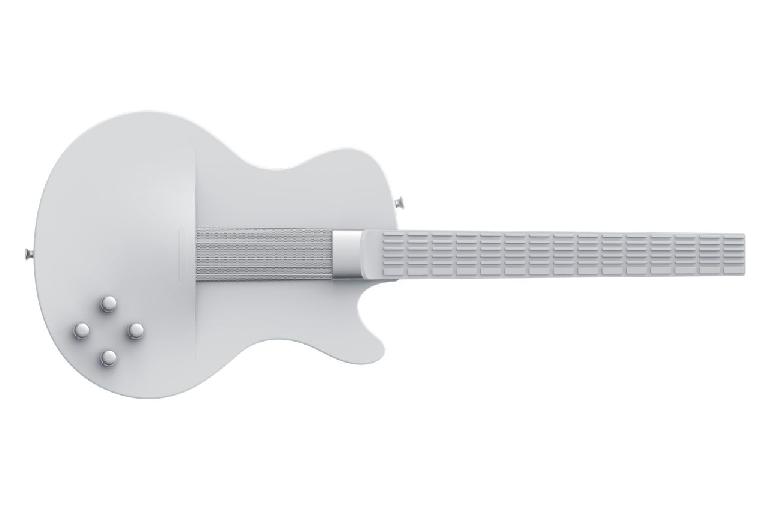 The companion mobile app, which is available on iOS and Android, offers thousands of popular songs in a karaoke-style display. Anyone can play a song instantly by following the lyrics and chord numbers, which show which buttons to press, and begin to play by strumming the strings. Songs can be purchased individually for $0.99, or as an unlimited subscription for $5.99 monthly.
The Magic Instruments Rhythm Guitar is available for presale now at https://igg.me/at/guitar for the early bird price of $299. The campaign will run for 30 days with a fundraising goal of $50,000, and the first products will ship by early 2017.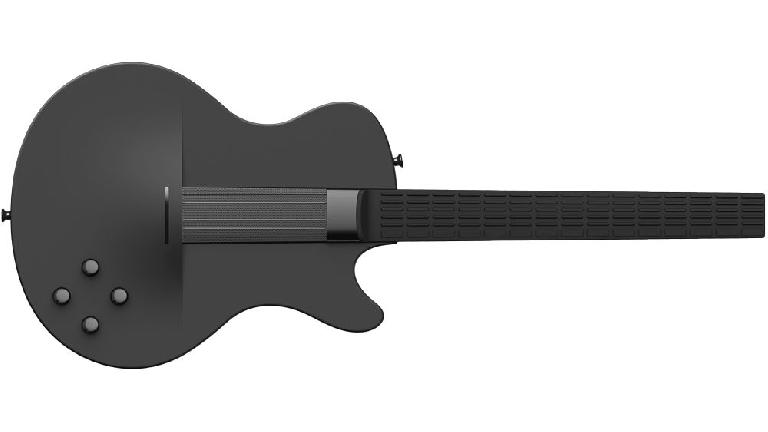 Product Features:
Single Touch Fretboard: Instantly play entire chords with a single touch, no awkward finger positions needed
Velocity sensitive strings: Play notes softly or loudly depending on how hard you strum or pluck and learn traditional guitar strumming techniques
Companion mobile app: Access thousands of popular song lyrics and chords instantly through the companion mobile app which features with an intuitive karaoke-style display on iOS and Android. The mobile app also offers additional instrument sounds, effects, controls and features.
Create your own original music: Whether you're improvising, writing an original song, or just jamming away, the Magic Instruments Rhythm Guitar makes it easy to create original music
On-board Digital Effects: Control your sound with volume and tone controls, and shape your sound with onboard digital effects such as reverb and chorus
Record and Share: Your last 30 minutes of playing are always recorded, so you can easily edit and share highlights with friends and family online.
Outputs: Featuring a standard guitar ¼" output jack, MIDI Out, and