Browser-based music apps from drum machines to synths have been making more of a regular appearance as our computers and broswers become more advanced and capable.
This latest browser-based sampler, Sample-Stitch, is probably my favorite one yet. The QWERTY keyboard is mapped to trigger specific samples. There's three cut-up tracks worth of samples to choose from. There's a sequencer and you can record and share your performance.
It works great in all browsers we tried. However, I was unable to record a sequence in Safari, so switch to Firefox or Chrome for best performance.
Creator, Matthew Daniels, created this awesome sampler as he is fascinated by process of constructing hip hop songs from original samples. He goes on to add though, "I'm providing these samples to you on a platter. This is no way acocunts for the hours/days spent crate-digging."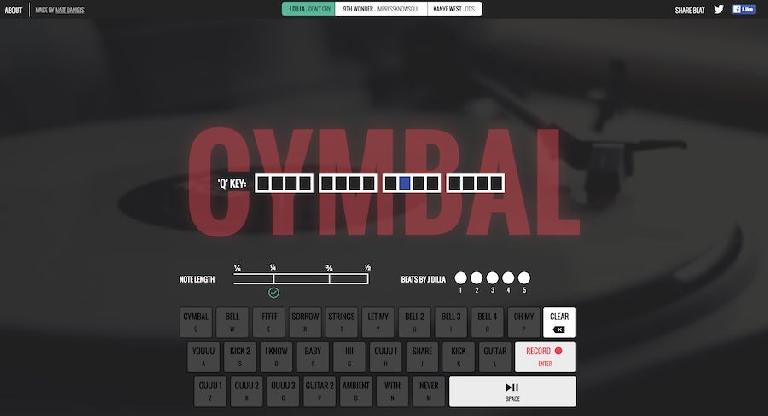 Well worth trying out. The only thing missing is being able to add your own samples, but don't let that detract from a very addictive experience. In fact, if you're not playing Sample Stitch now... why not?