Remember the hour long Minimoog vs Behringer D comparison video? Or how about the first decent sound demo video? Both were from Jareth Lackey (synth pro) who is back showing how the Behringer D interfaces with other external synth gear over CV.

In this video, Jareth Lackey demonstrates the interfacing features available using the CV inputs and outputs on the Behringer Model D. He uses the Moog Moogerfooger CP-251 here but many things can be used in its place including other synth modules.
Remember the Behringer Model D synth used in this video is a prototype model, so some features or functions may change.
Behringer D Main Features:
3 punchy-sounding voltage-controlled oscillators
Classic 24dB voltage-controlled filter with resonance (Emphasis)
Filter selectable for lowpass or highpass
Noise generator (selectable between White and Pink Noise)
Overdrive circuit
USB-MIDI plus 5-pin DIN In and Thru
CV connectivity
Glide (portamento)
External audio input
Low-output and high-output 1/4" outs
Behringer's 3-year warranty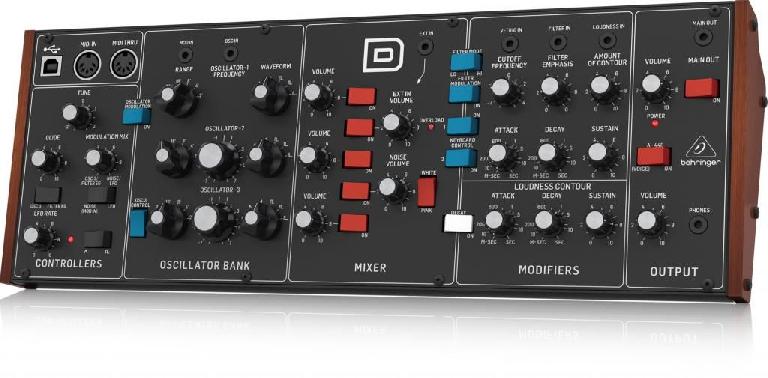 Earlier this year Sweetwater were at the heart of a pre-order frenzy for the Behringer D. They offered it at the super attractive price of $299. There's no guarantee this will be the final retail price. In fact, rumors are Behringer D will retail for $499 USD when it is released.
[Via: Jareth Lackey via private message]
Check out more of Jareth's Behringer D video demos here and here.