This Autonomous Robot Could Carry Your DJ, Music Gear & Synths To Your Gigs
Tired arms? Acing back? Because you're carrying lots of gear to gigs from your studio? It happens. Forget ergonomically designed bags and cases, this robot may be your future gig roadie...
One of the more challenging aspects of playing live can be transporting and carrying all your precious gear and equipment from studio to the venue. And the recently announced Gita from Piaggio, an autonomous street-savy assistant that is able to follow people and carry things safely, could be an ideal solution to those tired arms or heay back packs.
Gita was deisgned to "navigate high-density urban spaces while following people or to move autonomously along pathways that it has already traveled. It's an everyday assistant designed to help people walk, run, pedal and skate their way more freely and productively through life."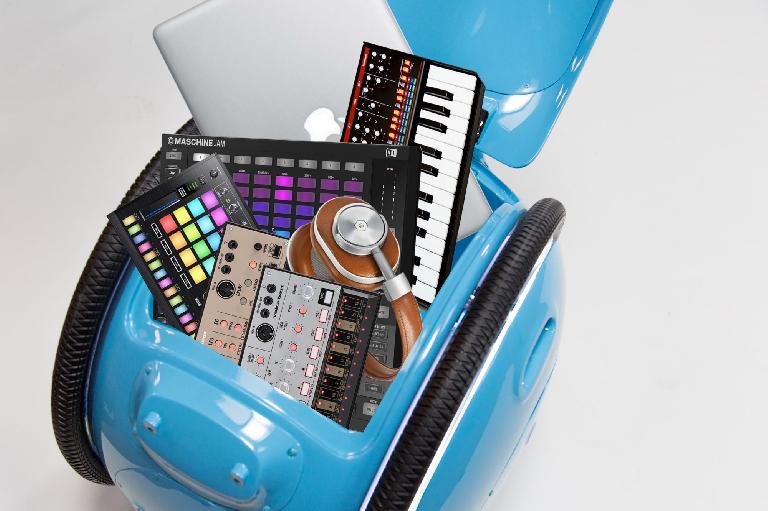 This is great for groccery shopping, traveling, and a multitude of indoor and out door tasks. So, why not be useful to musicians and DJs that need to travel to the studio, to rehearsal, or to a gig?
Theft is obviously an issue with any transport that contains precious gear. There's a big difference between delivering a pizza and transporting your music equipment. How safe your stored items like your Roland Boutique synth, MacBook Pro, Korg volcas, PioneerDJ Toraiz SP-1 and Maschine JAM will be in Gita is anybody's guess right now. But this is the beginning of something potentially revolutionary in the way we employ autonomous technology in our everyday lives. It could be very possible to make bots like Gita as secure as a bag you carry on your person.
What do you think? Is Gita the type of transport for your precious music gear you'd trust? Could it truly be useful? Is it a safe way to transport your possessions? What happens when it meets with a stair case or stage?
There's plenty more information on the official Gita website.